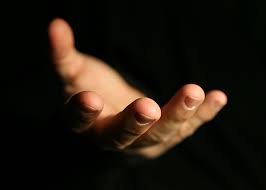 Classical Girl Giving is a program established in late 2016, in which The Classical Girl makes a quarterly donation to organizations, dance companies, choreographers and individuals who strive to take ballet out into the world, or use contemporary ballet to deliver important social messages. The program also supports organizations that, in turn, provide financial resources to deserving, self-producing artists. Trying to help make the world a better place through art and dance? Contact us!
2022 Recipients
Ballet Alert!  –  Annual Fundraiser
2021 Recipients
Lauren Jonas, Sunrise School and Bahia Vista outreach program
Smuin Contemporary Ballet, Community Engagement Fund
Lillian Rose Barbeito, Carmel Dance Festival
Kansas City Ballet, "New Moves: The Broadcast Series"
2020 Recipients
Sarah Van Patten, Tahoe Dance Camp
Diablo Ballet, PEEK Outreach Program at John Muir Hospital Adolescent Behavioral Health Unit
SF Ballet Critical Relief Fund
Diego Cruz, "Worldwide Ballet Class" project
2019 Recipients
Mark Foehringer Dance Project, "Like an Ox on the Roof" and outreach program
Reuben Esteban Reynoso, Victoria Treviño, "Ballet Joven, A Mexico City Dance Story"
Alonzo King LINES Ballet, HeART Residency Program
Alyssa Mitchel, "The Classroom" dance production
2018 Recipients
Dancers' Group, General Fund
Miranda Silveira, "Spreading the Love of Dance in the Galapagos" Project
Alyce Finwall, Moving Arts Foundation and Artist in Residence Program
Leigh Purtill Ballet Company, "Brave Trails Youth Leadership Camp" fund
2017 Recipients
Robert Dekkers, artistic director, Post:ballet
East Bay Fund for Artists, The McPherson Fund
Marika Brussel, choreographer, "From Shadows: a ballet on homelessness"
Amy Seiwert's Imagery, SKETCH series
2016 Recipients
Diablo Ballet, PEEK Extension Program
Want to learn more about this program that rewards dance performance artists who are trying to help spread the art of ballet – contemporary and otherwise – into the world? Click HERE to learn about the giving program's inception.
Want to match my contribution? My recipients would LOVE it! Send me a message via my "Contact Me" page and I will give you or your company a shout-out here.