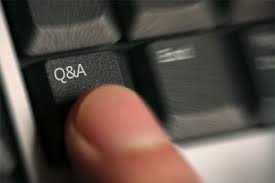 Q: I heard the term "ballon" to describe something a male dancer was doing and I have no idea what that is.
A: Like below, I will steal from my blog, "Ballet Terms Made Simple" : translated as "bounce," this coveted trait, most commonly noted in male dancers (mostly because they tend to be the big jumpers), refers to a sense of lightness and ease when doing jumps. A dancer with great ballon will seem to sort of linger in the air, defying gravity for an instant. To use it in a sentence, and thus impress others with your newfound ballet acumen, you might say, "wow, did that guy have great ballon, or what?"
Q: Can you recommend any good dance novels?
A: Oh, boy. Can I ever!  https://www.theclassicalgirl.com/10-ballet-novels-for-adults-youll-love/
Q: What is the difference between a stager and a répétiteur?
A: Let's start with répétiteur – and be aware that different people apply different meanings to the term. Some say it's interchangeable with the term "stager," others say it's someone who rehearses the dancers after they've learned the ballet's steps. Then some say it's the person who merely schedules all the rehearsals. Meanwhile, a ballet master often acts as a répétiteur. Whatever. You get the idea; take your pick.
And now here's my definition of a stager, taken from my blog, "Ballet Terms Made Simple":  a choreographer's representative, who will teach the dancers the ballet before leaving rehearsals to the ballet masters (or the mystery-laden répétiteur). Generally, they themselves will have performed the ballet many times, with aforementioned choreographer. No Balanchine ballet can be professionally performed without it first being taught by a stager from the Balanchine Trust, all of whom have a close connection to either him or his choreography.
Q: What do ballet dancers eat?
A: Okay, first of all, dispel the notion of carrot sticks and granola, black coffee, Diet Coke. Okay, maybe some of them like those things, as a preference. But dancers are not fashion models, who are whippet-thin and can subsist on 500 calories a day. Dancers are athletes. They work hard, they require fuel. So. Get that fashion model image out of your mind—gack, talk about the poorest visual image a young girl could strive to emulate—and put into your mind something like a runner. There's an entirely different philosophy to eating when you're a lean, mean, moving machine. You eat to fuel that machine.
But I'm not answering your question, am I? It's a fun one to consider, as I am such a foodie and love thinking about food and my next meal pretty much all hours of the day. So I'm going to turn your fine question into a blog and answer it over there. Come join me. https://www.theclassicalgirl.com/ballet-dancers-eat/
Q: I thought ballet originated in France in the 18th century or something, but someone else tried to argue with me that it was Italian. Why aren't the dance terms in Italian, then?
A: Sorry, you're way off on dates. Try the late 1400's. And it's interesting that you should ask this because I just blogged about it. Read about it here: https://www.theclassicalgirl.com/?p=502. Or if you're feeling lazy and don't want to go through all that taxing work of clicking on a link, here's the short version. Ballet started in Italy in the 15th century, as relatively simple steps in the context of court dances. The practice got nudged in the direction of the French courts in the 16th century. But it took France's Louis XIV, in the 17th century, to get the ball really rolling, and roll it, he did, even doing some of the dancing himself. So. The Italians get credit for the first word ("balleto") and the French win the prize for the rest, thanks to Louis Quatorze. (That's the way you say XIV or 14 in French, BTW. Just in case that last bit stumped you. Louis was also known as the Sun King, or, in French, the Roi Soleil. Just in case you wanted to know that too. And here's one more fun Louis XIV tidbit: he was five years old when he became the King of French, in 1643. Yikes.)
Q: What's the big deal about "floors" for recreational ballet class? Someone told me "make sure they have a good floor" when I told them about this ballet class I was considering. The floor is wood. Isn't a wood floor pretty much the same wherever you go?
A: Well, it could be argued that all wood floors are similar in that they're not linoleum or carpeted (need we say these are SO not recommended for dance classes?). But there are hardwood floors with concrete beneath them (really not much better than linoleum) and then there are "sprung" hardwood floors and ah, those are the ones you'll want to hunt down. Any studio that invests in sprung floors (built with a little something beneath them, be it polymer blocks or some other construction that allows the floor to give a little when you jump up and down on it) is going to be a studio that is concerned about what's best for their dancers. You'll also find some studios have a smooth black surface that looks a little like linoleum from the distance, but is most likely a "Marley floor." (Marley has become a generic term for a black, vinyl, roll-out performance/dance surface.) Hopefully that Marley floor has been rolled onto a sprung floor. Marley surface on concrete will still jar the knees, the bones, cause shin splints and other icky maladies for dancers who work that floor hard. But I don't think you'll find too many Marley-covered concrete floors, as a Marley floor costs $$$, and a studio owner who's buying it wants the best for their studio.
PS: for anyone building a home studio and considering floors, space, etc, check out the article at Porch, "Pro Tips for Setting up Your Own Dance Studio at Home," for which I was a contributor.
Q: You say you're a former ballet dancer. Where are the most exciting places you've ever performed?
A: Okay, dispel those glossy illusions. As you'll discover through reading further down this Q&A, my dance performance career was on the modest, homespun side. All right? I'm not ashamed—I loved every minute of my performing time (mostly with the Kaw Valley Dance Theater, Lawrence, KS, artistic director Kristin Benjamin, who so deserves a shout-out here). But there weren't a lot of world-class, professional stages involved. Sometimes there weren't even stages, but gymnasium floors. Linoleum floors. Rephrase your question, please.
Q: Oops. Okay. Where were the more… interesting places you've performed? 
A: Thank you, what a great question! And I've got plenty of great experiences in the "interesting" department. Let's see. Aging professional opera stages: the 3000 seat Lyric Theater in Kansas City which seemed cavernous and run-down, back in 1980, but nonetheless wildly impressive to my young eyes. University stages: KU's Murphy Hall, its very well run, almost professional level, 1200 seat theater, our company's annual Nutcracker home. Junior high stages: in truth, a lovely little facility with ample backstage space, good sound and lighting capabilities, dressing rooms, all of which saw our company through several seasons. From there, the interesting gets even more interesting. Elementary school stages, cute and miniature, and you had three feet of backstage space on either side of the stage. Elementary school multipurpose room floors, with the kids pushed to the periphery to watch. (These latter two were actually charming events, as much community outreach as performing, followed by a thirty-minute lecture-demo. At the end of it, to see these little kids, boys and girls alike, dancing, doing these serious little sauté-chassé movements, well, it makes your heart contract.) Outdoor stages, various levels of professional productions and weather conditions. Wal-Mart openings. Yes. Performing full out, right up front there, next to the greeter. Those linoleum floors were slippery as hell. The customers would step inside, stop short when they saw us, eyeing us curiously for a minute or two, before shuffling on to buy their stuff. It was, in truth, surreal. But you know what? I was dancing, I was performing, I was with my tribe, and we all loved, loved, what we were doing. And, really, how often can you buy toothpaste, tampons and a microwave at the venue you just performed at, seconds earlier?
Q: I know all sorts of things can go wrong during a live performance, and sometimes do. What would you consider to have been your biggest onstage gaffe?
A: Oh, my dear. Oh, my goodness. This one merits more than a simple Q&A response. This is a topic worthy of its own blog. Thanks for the incentive and here you go. https://www.theclassicalgirl.com/?p=369 But only read it after you've finished reading the rest of the Q&A. After all, there will be a quiz at the end. You knew that, right? You think I'm kidding? Go scroll down and look. Then come Right. Back. Here to keep reading. I'm watching you. I am.
Q: Everyone knows about the Bolshoi Ballet in Russia, but there's the other one. I hear people talking about the Mariinsky and I think they mean the Kirov, but why the name change? And which is the right one to call them now?
A: Both names have both been used and yes, they are the same company. It's that pesky Russian Revolution that got in the way of continuity. (By the way, interesting fact: it's the building itself, the theater, that has the name "Mariinsky." They are simply the dancers of that theater. Or the opera of that theater. That's how it often works in the Old World venues and cities.) And the Mariinsky is a glorious old theater. Up to 1917, it had been known by that name. Post-Revolution, it became the Academic State Theatre. Then, in 1935, the theater was renamed The Kirov Theatre, after the Mayor of Leningrad, Sergei Kirov. Fast forward 50-ish years to the collapse of the Soviet Union, and everything changed now went and changed back again. Today, the building is once again the Mariinsky Theatre, and the ballet company is the Mariinsky Ballet. But "The Kirov" still gets mentioned, usually in the same breath with "The Bolshoi," because a lot of us grew up knowing them only by those names, and they are such esteemed institutions, best-of-the-best in the ballet world, and it gets a little tricky for the Mariinsky, to be revered for its traditional name and still hold on to the status and reputation the name "Kirov" earned through most of the 20th century. These days, however, it's best to refer to them as the Mariinsky Ballet. (Or Orchestra. Or Opera. Depends on why you're there in the theater that night.)
Q: How did you start up ballet?
A: My entry into the ballet world was pretty humble and inauspicious. A basement studio in a local shopping center, across from a shoe repair shop. The owner of the studio had one other teacher in addition to her, who taught tap. The studio serviced neighborhood kids, few of whom bore any real talent for the trade. I was ten. I took ballet and tap once a week, on a linoleum floor. (As mentioned in the post above, terrible, terrible surface, for the knees, the feet. Great for tap, tho!) The studio was walking distance from my house, a crucial factor when you're the seventh of eight kids and the only one who's insisting on ballet classes. Nothing in the equation should have led me to seriously pursue ballet.
But you know what? It worked. My love for ballet, my determination to persevere, was relentless and enduring. No fancy or prestigious studio is going to do that for you. I became very serious about it when I was sixteen, adding more classes, going to different studios. Sometimes I regret that I didn't start younger, or in a more sophisticated facility. But, again, who's to say that would have solved anything? It might have made me burn out faster, or wilt under the pressure of the competition. Instead, I just danced. There you have it.
Q: My niece is twelve and she's saying she really wants to be a ballet dancer, but she's convinced it's too late to begin classes. (Her friends all started when they were five and six.)
A: You know, the truth is, those classes for five and six year olds aren't really ballet, as we know it. I may be stepping out on a limb saying that, but I'll do it anyway. Those early years, it's about having fun with movement. After age ten, it gets more serious as the girls begin to ponder what it really means, sacrifice-wise, to be a ballet dancer. By twelve, it can get competitive, but there is still plenty of opportunity for a new student (particularly one with innate talent and the right body type) to come aboard and thrive. The lovely Misty Copeland, soloist with the American Ballet Theater, didn't start ballet until she was thirteen.
Interesting to note that Russia's Vaganova Academy, which trains dancers for the Mariinksy (formerly the Kirov) Ballet holds auditions for students at age ten. Period. Whether the child has previous training is irrelevant to them. What they're judging, mostly, is body type, flexibility, feet, potential. Further, many a professional ballet school would choose an untrained twelve-year-old with no experience over a trained one with bad habits or poor, ingrained technique. In truth, more challenging for the aspiring professional ballerina to combat than age, is body type. Not just good turnout, long limbs, short waist, narrow chest, long neck, but feet. It floors me how some untrained dancers can point their toe so incredibly (my son), almost prehensile, while others will have to work and work on it (me).
There's musicality. It's innate. There's the hunger to excel. Again, not something that can be taught. Most of the girls in the younger student classes will move on from ballet, come middle school, because they've grown a little bored with it, or their social lives have gotten busier. The ones who start later (I myself started at age ten) will have the drive to carry it through those teen years, which is the time it's most important to be taking it all seriously.
In short, tell your niece to go for it, and give it her all. But to remember to dance for dance's sake, not for where it might get her in ten years' time. Ballet is soooooo competitive if you want to make dancing professionally your goal.
Q: Is it okay to clap in the middle of a ballet performance when something is really good, or is it like the symphony where you're supposed to hold all applause until the end of the whole piece?
A: Great question. Yes, you can clap away during a ballet performance, particularly when the dancer has achieved something extraordinary and/or impressive. It's nice to be up there performing and hear the applause after a successful lift or tricky passage. Really galvanizes you. And I'm glad you brought up the symphony and the no-clapping business, because people don't always catch that, particularly if they're new to classical music, or if they're more accustomed to the ballet, or jazz music performances. Hold the applause till the end of the final movement, folks. When in doubt, just watch the musicians' faces. During a pause between movements, they will maintain concentration, although some courteously offer a smile and a nod to the audience if there's some renegade applause happening. But at the "real" end, there's a certain "ta da!" of triumph, in their chin, in the way their hands fly up (for pianists) or lift their bow (for string musicians). It's quite fun to observe, in fact.
Q: Where's a good place to buy online dancewear?
A: I'm no shopping expert; I make my dancewear last an embarrassingly long time. But Discount Dance Supply (http://www.discountdance.com) has never done me wrong.
Q: Can I buy pointe shoes online?
A: Never, never on the first pass. You need someone who knows pointe shoes and knows feet and will intuit what is working best for you and guide you in the right direction. Maybe if you're comfortably established with a brand/type of pointe shoe you like, but never in the early years. Pay the premium and benefit from the expertise of the salesperson. And ask around, find out where in your area to go, to the person that knows the most. Make an appointment, if you can, or at least be sure to go on a day that person is there. These women/men are just gems. Give them your $$ – they deserve it.
The same goes for ballet slippers. If you've been wearing the same size for a while and you know what you like and it's available online, well, truth is, it can save you a bundle. But makers change designs and feet change in shape, and I just think there's a lot of merit, again, to giving brick-and-mortar shop my business in regards to what will go on my feet.
A dance skirt? Tights. What the heck. Buy away, online. And few stores can keep up the kind of leotard inventory an online distributor can.
Q: I'm an adult who's just signed up for my first ballet class. What should I plan to wear?
A: If you're a guy, a clean tee-shirt and sweats or tights will serve you just fine. Some men opt for cut-off tights that look identical to cyclists' attire. (No one calls that gay-looking, do they? In case that was one of your concerns.) Yes, ballet shoes are necessary, but no, they don't have to be pink.
For women, a leotard and tights are great if you're happy with that feeling. Some females prefer to go with black yoga pants or sweats in lieu of tights. Or shorts, or cut-off tights that stop around the calf or above. Or go ahead and throw together an outfit that doesn't constrict you and makes you feel happy and alive. An adult beginner's class is a very forgiving environment, you'll find. Nothing is compulsory, the way it often is in children's classes: black leotard, pink tights, pink ballet shoes, hair in a bun. But that's not a bad default. The main thing is, no street shoes, no street clothes. And if you're still uncertain about what that spells out for you, well, go peek in on an existing adult beginner class. You'll find your answer in a half-dozen different flavors.
Me, I tend toward the classical look (what do you expect from someone who calls herself The Classical Girl?) Black leotard, pink tights, pink slippers. I always wear something extra, usually a pair of skimpy black shorts or a pair of cut-off black sweat pants. I have a fifty year old's body, not a fifteen year old's, and, I dunno, there's something sort of … undressed about seeing my reflection without the protection of the little black shorts. Like seeing myself in a bikini in a full-length mirror. You just don't want to go there anymore. Not with my genes, my age.
For women, as well, there are those filmy little chiffon skirts, too, usually in black or wine colors. They're lovely. They're half the fun of dressing for ballet. ((Reminder to self to go acquire one of those for myself.))
And if you guess wrong, dress wrong, well, there's always next week. And the next. Above all (warning, dork alert….) wear a smile and HAVE FUN.
Q: I'm a student who can't wait to dance en pointe! What does it feel like?
A: Oh, dear little one. Prepare yourself. Yes, they look so pretty, and there's not a dancer out there who didn't have that same shivery sense of excitement, as a young dancer, about finally going en pointe. I was just stunned with excitement to buy my first pair, sew on those little pink ribbons (get used to hand-sewing and pricked fingers; they never come with the satin ribbons sewn on. This is because each dancer prefers their own custom angle). I'd bought protective padding for the toe, which was, at first, lamb's wool, which was always a nightmare because you over-stuff one portion of the toe and somehow create a gap on another part of the toe, and it never feels right. That said, option 2, one of those cushiony caps for the toes, had its flaws too. You can't feel the floor. It's like trying to write an essay neatly in pen while wearing mittens.
But, to answer your question.
IT HURTS!!!
I lurched upward and my two thoughts, intermingled were "omigosh, I'm doing it, I'm en pointe!" and "ow ow ow ow ow!" It was both thrilling and shockingly disappointing. Kind of like breast feeding a baby for the first time. But that, dear little one, is way too much information for you. Very TMI of me. Sorry.
You can make the shoes feel softer along the sides by wetting them with water or alcohol, and it's always a great idea to bang the shoes against a hard surface to break them in, or I carried this little hammer with me so I could more delicately go at the spots that felt particularly rough against my feet, without slamming too much of the shoe. Once, when I slammed the shoe against a cement wall, it sort of cracked on me, and I had this long seam of no-support going down the whole box. Most important to know: don't ever bang the toe of the shoe! That's the one place you want to keep them stiff and firm.
Have fun! Don't ever forget about that part…
**
Ta da! You have reached the end. And here's your quiz:
The Classical Girl is… 
a) Hilarious
b) Digressive and occasionally obnoxious
c) Great fun to read
d) A little dazed and confused-sounding sometimes
e) Also known as Terez Mertes
f) Also known as Terez Rose
g) Also known as Terez Mertes Rose
h) So happy you visited this blog, and over the moon that you're reading to the very end!
i) All of the above