Revised for 2019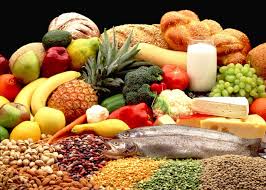 Over at Q&A, someone asked about what ballet dancers eat. It's a common enough question; people are thinking if they could get a hold of that diet, that mentality, well, they'd be set for life. Or they have this image of anorexia and lifelong self-denial. I told the reader to dispel the notion of carrot sticks and granola, black coffee, Diet Coke, that might be going through their heads. When I was young, during the late Balanchine era, that was the image circling around about ballet dancers. Happily, there is more of a  focus on nutrition and healthy living these days. Maybe some dancers will eat those aforementioned items as a personal choice. But the main point is this: professional ballet dancers are athletes at the top of their game. They work hard, they require high octane fuel. Granted, their bodies also function best when not laden with excess poundage, so they can't over-fuel. It's an eat-to-live philosophy versus a live-to-eat one. You eat what you need. In truth, this is the world's greatest dieting secret/tip. You know those commercials they run on websites, this "try this one crazy secret for weight loss that have doctors baffled!"? Can't stand those stupid things, never mind that I always want to click on the link to see "the secret." Here's the secret. Eat what you need, not what you want. And if you want more, well, friggin' go burn it off and then you can have more.
First, a point that can't be overlooked: body type. Professional ballet dancers are indeed slender, usually long-legged, short waisted, perfect for the work they do, much like runners. I will hazard a guess that one's body type is what helped each one get this far in their chosen vocation. Look at those Olympic runners. You don't see short, stocky ones. It's not discrimination, it's the right body type gravitating to the right sport. You don't see short, stocky professional ballet dancers for the same reason. The reality of their body means they probably diverted to gymnastics, acrobatics (Cirque du Soleil – my fave!), where they excelled in a way they couldn't have in ballet.
But back to the main point. Food. Which dancers need plenty of, just like any top-level athlete. They are not fashion models who can subsist on 500 calories a day. They have to fuel the engine that drives them through rehearsals all day long and performing in the evening.  So. Quality food, as much as is needed (note: needed and not craved). No wasted calories. Protein is crucial. (Eggs! Nuts! Chicken!) Fruit and veggies for grazing. Bananas are a great choice, as they also provide the potassium that keeps muscles from cramping. Peanut butter on banana, yogurt and a fistful of nuts before the evening's performance? Perfect. Carbs, sure, but the purer and coarser the grain, the better for the body. Here, however, what I seem to find from reading interviews about what certain dancers eat, is that dancers aren't nutrition purists. Some of them, in fact, like their junky food. A daily croissant sandwich (granted, with egg)? Face it, croissants aren't power food. With their refined white flour and high fat, they're crap. (And oh, I love them as a special treat.) Ice cream? It's on more than one dancer's list. Likewise, burger and fries. But hey, why not, from time to time? Dancers have a high metabolism because they're working, working, working those bodies. And if it's a quality lean hamburger (grass-fed beef!) with cheese and avocado and sautéed mushrooms, not a bad choice at all.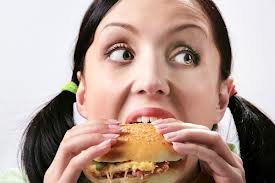 Another facet of  ballet dancers' eating regimes that helps to keep their weight down: they graze. They do not sit down to three meals a day. Lunch is often a quick 3pm affair, food that can be consumed between rehearsals, nothing too heavy, yet nothing too insubstantial. Think the ubiquitous banana, half a turkey and avocado sandwich, or a deli Mediterranean salad with feta and olives and pine nuts tossed on top. That kind of thing. Pre-performance, there needs to be a meal-but-not to get them through the evening's performance, but certainly not a full dinner. That will come at 11pm. Late, sure. But do they have a choice, when the stage calls? Besides, it's their one chance to eat like a real person, sitting down, a plate of pasta or a slab of grilled salmon. A well-deserved glass of wine.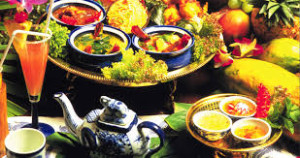 All right, here are Classical Girl's suggestions on 10 ways to eat like a ballet dancer, or an athlete, or simply like a smart person on a healthy (but tasty!) diet.
Make every calorie count. Eat tasty things that also happen to have good nutrition, like coarse breads or nutty breads, salads with chunks of fresh veggies.
Exercise. Lots. It makes meals taste so much better.
Enjoy everything you eat. If it's caloric and you love it, enjoy! If it's caloric and you're not enjoying it, dump it in the trash.
Graze on nuts between meals, especially ones you have to shell, like pistachios and peanuts. You won't eat too many that way. And toss out the Doritos and Fritos (but save the potato chips for a luxurious one-ounce portion the next time you need, really need them to go with your sandwich).
Be bad from time to time. Weirdly, this preserves a long-term diet better than anything. Measure out the bad stuff, eat a small serving of it. Enjoy the hell out of it. But don't go back for seconds. And never be bad more than two days in a row – the scale will be cruel.
Eat lots of fruit. Always have a stock of dried fruit on hand – easy with its nice, long shelf life.
Pre-cut those servings of fruit in the morning. A sliced apple will be eaten when a whole one can be easily deferred. Ditto an orange that's already been peeled. And how many of you have kept a cantaloupe in the fridge for two weeks because you just can't get around to cutting it open and slicing it up? I've had them go bad on me in that way.
Keep lots of healthy foods in your refrigerator, your pantry and don't buy the indulgent stuff in family-sized quantities. Harder to reach for something bad when it's not in stock.
Be good to yourself when things get tough. Recognize when you're eating for the joy of it, versus eating out of boredom, nervousness or even self-hate. In the latter two, be compassionate, observe it, and walk away from the kitchen.
Celebrate a good life through good food.
Check out my latest blog, entitled "Food, food, food." Now THAT'S a blog I couldn't go wrong on! More deliciousness for you here… https://www.theclassicalgirl.com/food-food-food/
Like reading about ballet dancers and their lives behind the scenes? Check out my novels, OFF BALANCE and OUTSIDE THE LIMELIGHT, at http://amzn.com/B00WB224IQ and https://amzn.com/B01M0NIIX0 respectively.
© 2017 Terez Rose