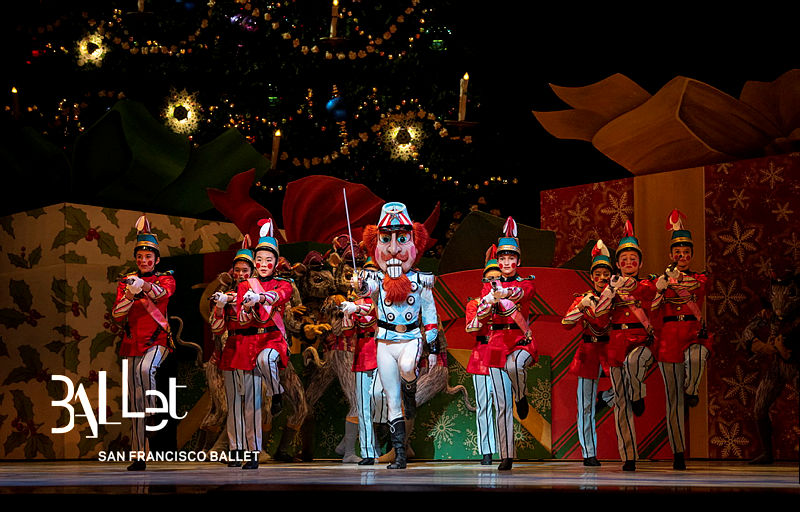 I'm a big fan of the San Francisco Ballet's Nutcracker (and just reviewed a 2021 performance for Bachtrack HERE) but this year I'm proposing a different Nutcracker must-see. My classical music readers will be happy to hear I'm favoring an orchestral performance of Tchaikovsky's score this time, and not the ballet. And yet, fear not, dance lovers, because I'm recommending it for the glorious "dance" vibe that still pervades the performance. Conductor Yannick Nézet-Séguin is THE show to watch. He's personable, adorable, inspirational, and you can just see the music flow through him. The performance is stunning to listen to, as well. I'm not one for regularly watching orchestral performances online, because the live classical-music experience is near impossible to replace. But, that said, there's no way you could have enjoyed Yannick Nézet-Séguin's marvelous flow of expressions if you'd been sitting in the audience, watching only his back.
Check it out.  Nézet-Séguin is leading the Rotterdam Philharmonic Orchestra in this 2011 performance.
I had a big grin on my face watching this charismatic conductor. And the lead clarinetist and flutist are so very animated—they certainly stand out amid the other, more sedate musicians. Which is neither good nor bad. I've come to accept that some musicians just need to move when they perform. It doesn't mean their talent or their sound are affected by it. They are talented, the music moves them, and they can't not move.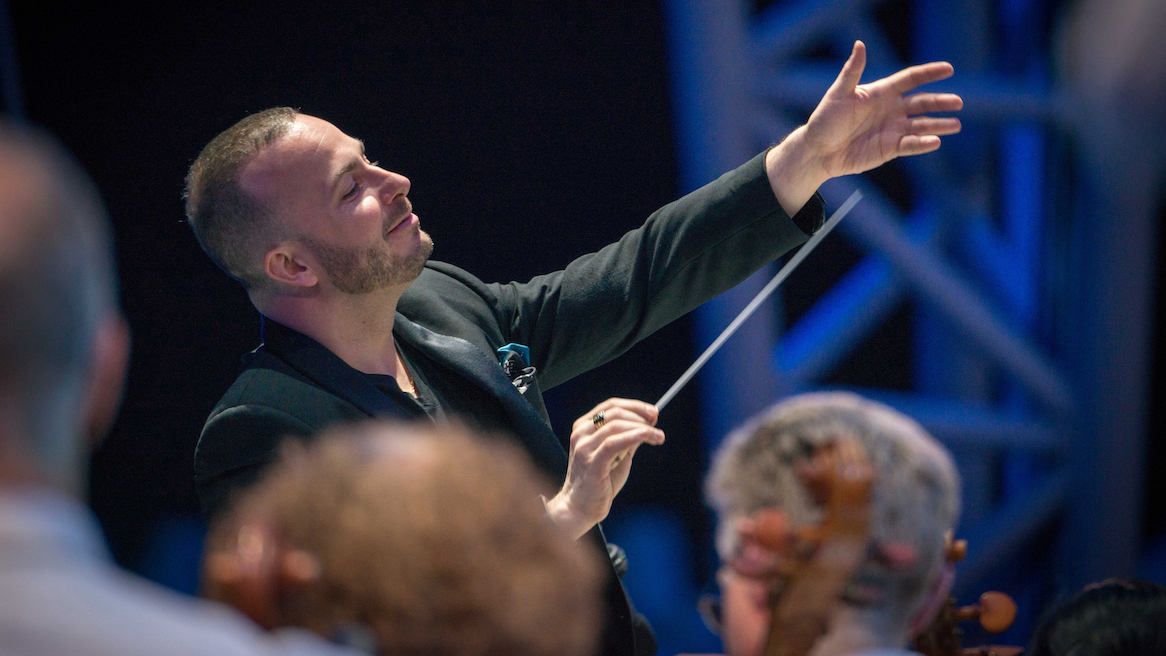 So here's a little about Nézet-Séguin, who, story has it, decided at age 10 he wanted to be a conductor. Born in 1975, he's an internationally acclaimed French-Canadian conductor and pianist, and always manages to stay very, very busy. Currently he's music director of the Orchestre Métropolitain (Montréal), the Metropolitan Opera, and the Philadelphia Orchestra. You can visit his website to learn more about him HERE.
I am always in awe over children who reveal not just supreme talent but focus and ambition at an early age. As for me, it  took me well into my thirties to decide what I "wanted to be" and well into my fifties to solidify that commitment. I don't have a clip of a 10-year-old Yannick, alas, but here's something that's just as fun to watch. A three-year-old named Jonathan who is surely destined for the conductor's podium in life. Actually, he's ON a podium already. Just that he's still in his PJs, in his family's living room. But what is ageless is the way he embodies the passion and sheer love of music as he exuberantly conducts Beethoven's 5th Symphony, fourth movement.
Enjoy your holidays and whichever brand of Nutcracker might call your name. T'is the season! Wishing you and your families a good one, and a happy, prosperous New Year.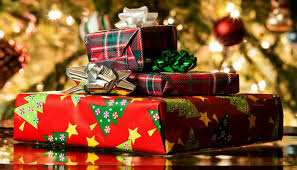 PS: want to know more about cute little Jonathan — since this was a 2011 YouTube recording? I did too! Great article HERE.