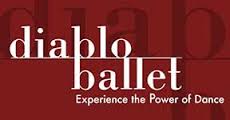 I'll say this: Diablo Ballet knows how to entice. And their enthusiasm is infectious. As I parked my car and headed toward Walnut Creek's Del Valle Theatre last Saturday afternoon, I couldn't help but enjoy the cheerful anticipation of others descending from their own cars, walking briskly toward the entrance, decked out in various levels of dress up (etiquette: wear whatever makes you feel happy). No, this isn't the San Francisco Ballet, nor San Francisco's War Memorial Opera House. It's not Walnut Creek's svelte Lesher Center for the Arts. But Diablo Ballet continues to find something that works, and works well, in their 21st season and their "Enticing Beauty" program.
The program commenced with a pas de deux from Christopher Wheeldon's dreamy Sea Pictures, staged by Joanna Berman and set to music by Edward Elgar. I felt that momentary jolt, that occurs in a new venue when you realize just how close (or not) the dancers are to the audience, and your ears, as well, must adjust to the recorded music levels (maybe too loud?). But Tetyana Martyanova and Justin VanWeest offered a solid performance of this tender pas de deux, one that explores love and imminent departure, to gorgeous music. Martyanova is a lovely dancer, graceful in her sea-green leotard and skirt (costume design by Holly Hynes). Jack Carpenter's stage lighting, too, with its marine hues, served the mood well.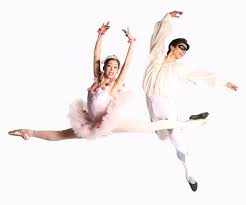 A pas de deux from Balanchine's 1962 Harlequinade was next on the program. Balanchine created this as a revival of sorts to Marius Petipa's own Millions d'Arlequin, in the commedia dell'arte style. While visually a light-hearted, playful piece, it's a difficult pas de deux in that it's easy for "playful" to degenerate to sloppy, or camp. The female, especially, must have razor sharp elegance and strong technique supporting the playfulness. Dancers Roselyn Ramirez and Derek Sakakura proved up to the task. The partnered pas de chat lifts, with Ramirez' feet tucked up perfectly were very cat-like and satisfying to watch. A minor slip-up into a partnered step was deftly covered with unfaltering smiles. The female solo — a real workout, it should be noted — was finely executed, with a strong, clean piqué-and-pirouette-turn passage. Sakakura's solo was also satisfying, if not "wow" – blame it on the black face mask that is part of the costume and steals, somehow, from the full effect, as did his costume's gauzy balloon sleeves. Roy Bogas at the piano provided excellent live musical accompaniment, although placement of the piano at a less obtrusive angle to the audience might have brought a better aesthetic sense.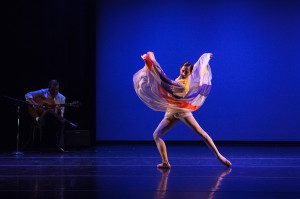 More successful melding of music and dancer came when Ramirez returned later in Reflexiones, a solo dance, accompanied by classical guitarist Gabriel Navia. A delight to watch and hear, with Navia's playing giving the piece a spicy infusion. Choreographed by Sean Kelly, the piece was inspired by reflections on Venezuela. Dimmer lighting suited the piece well, and Ramirez' costume whirled around her like a diaphanous scarf as she leapt, spun, ever moving, to the strains of Isaac Albéniz' "Asturias" (also called, and recognizable, as "Leyenda").
I liked hearing backstory on the program's third piece, cares you know not, for this, my second viewing of the ballet. I learned the title phrase comes from a lullaby that Robert Dekkers, choreographer-in-residence for Diablo Ballet, remembered as a child. The long, dun-colored jersey fabric that covers the dancers in the opener, stretching like a giant worm across the stage, suggests a well-loved blanket from childhood. I liked, as well, the implication beyond the title, of the ominous: maybe you don't want to know about the things of which you are blissfully unaware. This helped me find more meaning in composer Samuel Carl Adams' eerie, often discordant music. (The little girl behind me kept asking, "Daddy, why is it making those sounds?") Tetyana Martyanova and Justin VanWeest, in their second run of the night, here became exceptional, finding the art and beauty within the movement that lent the piece the softness it needed. Amanda Farris, new to the company this season, made a great third member of the trio as the three of them stretched, separated, came together, retreated, via rolls and lifts, all in a dreamy, languorous state, aided by the undulations of the dun jersey/blanket.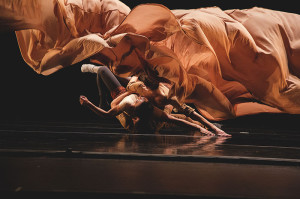 Sonya Delwaide's world premiere of Sérénade pour Cordes et Corps closed the program, a highly enjoyable melding of contemporary and classical. It featured a live string trio (Janet Witharm, cello; Philip Santos,violin; Katrina Wreedie, viola) performing Ernö Dohnányi's "Serenade in C major for String Trio." The trio of dancers in the first movement came onstage side by side with the musicians, an adorable, innovative opener, particularly when you realize the title of the ballet translates into English as "Serenade for Strings and Bodies." The music sounded great and the dancing was pure pleasure to watch, enough contemporary for those who like that sort of thing, enough classical for those of us who lean that way. The end result: clean classical lines within contemporary twists and intertwinings. Robert Dekkers, a senior company member, is always a powerhouse with his energy, impeccable technique and 500 watt smile, and here was no exception. Derek Sakakura, too, delivered a strong performance (no mask!). The trio of new company members, Amanda Farris, Christian Squires (formerly Smuin Ballet) and Ludmilà Campos, blended seamlessly, strong in both ensemble work and individuality. Ludmilà Campos is a gorgeous classicist with strong, pliant feet and enviable extensions. Having previously danced with San Francisco Ballet, Royal Ballet of Flanders and Hong Kong Ballet, she's an appealing addition to Diablo Ballet's roster of dancers.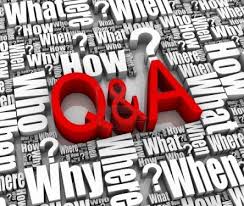 A "meet the artists" talk and Q&A followed immediately after the program. It was interesting to observe how almost all the patrons remained in their seat to listen. I'm reminded that these are people who genuinely care about Diablo Ballet and the dance they are watching. A good number of people had brought children, too, which is always a gratifying sight to see. A Diablo Ballet performance really does provide an ideal setup for exposing your kids to the arts. The dance and music engage, the venue feels enough like a "real" theater experience, the program is short, at one hour (plus twenty-five minutes for the talk afterward). And you get the kids to come with the lure of "free cake" afterwards. A win-win situation. Like I said: trust Diablo Ballet to entice. And with "Enticing Beauty," they've created another winning program.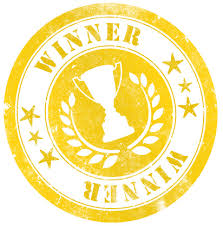 Diablo Ballet will be celebrating its 21st Anniversary with a celebration performance on Thursday, March 26th at the Lesher Center for the Arts in Walnut Creek.  The performance will be followed by a Gala dinner with the dancers at Scott's Garden, walking distance from the Lesher Center. Or check out their return to the Del Valle Theatre when the season concludes with "Celebrated Masters," May 8th and 9th.