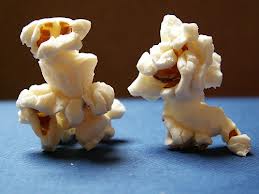 Okay, let's hear your opinion. Is watching a grand, evening-length story ballet on the silver screen better, worse, or the same as the real deal, live onstage before you? My opinion ricochets around, kind of like movie popcorn in its glass case at the concession stand. No, nothing can beat the real deal – nothing! But… wow, the shorter drive, the ease in getting in and out of the auditorium. The price. The little extra perks being promised, like behind-the-scenes footage, a mini-documentary between the acts. Or, wait. Might that be disruptive? Is there going to be an intermission, like in the live productions? I hate those things. I just want the show to continue without interruption. That's why I love movies. I love the way they keep me in that little bubble of suspended disbelief, so delicious and engrossing, so far from my own tiresome world.
Time will tell.  Tomorrow night, March 20th, I will embark upon my first experience with ballet in the cinema, when The Royal Ballet brings The Sleeping Beauty to movie screens around the world. Woo hoo!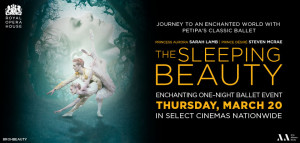 I have to say, I'm fascinated by the concept, and can't wait to see what kind of audience it draws. Will it be people who already attend live arts performances? Movie-going buffs? The younger crowd, raised on multimedia and computers and YouTube, who, galvanized by the Black Swan hype, are willing to invest $15 to see a ballet? I mean, think about the implications for the younger set: they don't have to worry about whether they're dressed right, when or when not to clap. They can slurp their 54 oz soda and munch on $10 popcorn right through the performance. There wasn't the long drive into the bigger city, the parking hassles, the crowds of 2000 pouring in and out of the auditorium. Gotta go take a leak during the performance? (The end-result of that 54 oz drink, but hey – free refills while you're in the lobby.) No worries! Want to offer your three kids some culture at a reduced price and reduced distractability? (And less glares from those around you.) Ticket line is right this way!
Since I have yet to experience this phenomenon, but at the same time, I want to draw it to my readers' attention right now, since it's one night only (actually, it's March 19th in the U.K., March 20th in the U.S.), I'll rely on the educated and eloquent opinions of Brian Seibert from the New York Times (http://www.nytimes.com/2014/01/30/arts/dance/giselle-stars-natalia-osipova-in-a-cinema-broadcast.html?_r=0  and Sarah Kaufman from the Washington Post http://www.washingtonpost.com/lifestyle/style/pixels-and-pirouettes-live-ballet-in-movie-theaters/2011/10/04/gIQAxoeNTL_story.html
So. Ready to give it a try? (Casting includes Royal Ballet principals Sarah Lamb, as Princess Aurora, and Steven McRae as Prince Désiré.) And a special note to my non-ballet readers: if you've never been to a story ballet before, this is a good place to start, as it's one of the five biggies, in my mind. (alongside Swan Lake, Giselle, Nutcracker and the fifth is a toss-up between La Bayadère, Romeo and Juliet, Cinderella, Don Quixote.) And really, at $15 a pop, it's hard to beat the price (well, unless you have the fabulous luck at the San Francisco Ballet that I did last season https://www.theclassicalgirl.com/how-i-attended-the-san-francisco-ballet-for-14/).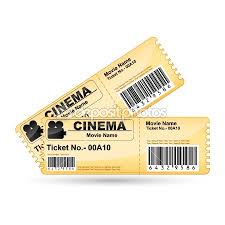 Would love to hear the opinions of people who've given this a try, or will do so on March 20th!