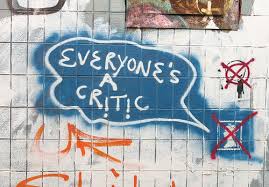 This past weekend, acclaimed violinist Leonidas Kavakos performed the Sibelius Violin Concerto with the San Francisco Symphony. As you might know, I'm a big fan of this concerto. (Elaborated HERE.) I found Kavakos' interpretation to be magnificent. Soul-stirring. No, not perfect. Sometimes a note didn't land precisely right on the money. And there were moments where the pacing seemed to involve conductor Michael Tilson Thomas trying to keep up with Kavakos' propulsive playing. But that's the third movement of the Sibelius for you. In my mind, the performance transcended the tiny flaws; it transcended everything. It had such power. Kavakos had found that place of haunting, bittersweet beauty, where technical brilliance meets vulnerability, and he played the concerto, particularly the second movement, from that space. The performance was so wonderful, in some ways, because there were some imperfections. It lent the piece humanity.
Joshua Kosman, longtime music critic for the San Francisco Chronicle didn't like Kavakos' interpretation quite so much as I. Here's what he had to say. "It was an awkward, unpersuasive performance, wayward of pitch and rhythm and marked by what seemed like the violinist's utter indifference to what the orchestra was doing at any given moment. Thomas' efforts to keep everyone together were practically poignant." (You can find the whole review HERE.)
Well. Ouch. I should mention that I saw Sunday afternoon's performance and Kosman reviewed Thursday night's performance. I understand what Kosman was saying, however; I saw glimmers of this within Sunday's performance. But, even reading this, I will stand my ground. This was one of the most stirring performances of the Sibelius I've ever seen.
So. Was it a wildly successful performance, or an uneven one? Should the critic have bashed Kavakos' performance so unequivocally, or was he simply doing his job?
He was doing his job, of course. I myself have a gig as a dance reviewer for Bachtrack.com, whereby I attend ballet performances as a member of the press. It's a funky feeling, being there as a judge. After the first review I submitted, back in October 2013, the editor responded by saying, "well, it sounds like you really enjoyed it — this is a very kind review — but it's got to have something you found lacking, for balance. It's got to be objective. You've got to be objective, as a member of the press."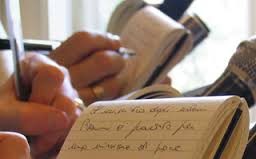 Dang. Not my skill. And it's one of the reasons that I love attending the symphony simply as a subscriber. I like not being objective. I like riding the storm of my subjectivity. I like getting weepy and effusive and gushing out, "it stirred my soul," and "whoa, Kleenex box, please!"
So. I loved Kavakos' performance. I was so blown away by its power that I all but leapt to my feet right at the end, cheering Kavakos and the SFS musicians. What an astonishing ride he'd taken us on. But I looked around me and realized not everyone seemed to feel the same. Others in the audience were sitting, clapping politely. That was all. Really? I thought. Really? Was it those missed notes that had people thinking it was like a figure skating score in the Olympics, where points got deducted, and therefore the performance didn't merit a standing ovation? Did he not look glossy enough, or sway enough, for their tastes? Eventually others rose, some in an almost dutiful sense, and Kavakos got the standing ovation his performance merited.
A first bow, amid now-enthusiastic applause. Called back for a second bow, amid the applause. But then the applause died down, too soon, which filled me with dismay. The guy deserved to come out for a third bow, minimum. I clapped more furiously, but alas, I am but one pair of clapping hands.
Then something interesting happened. As the applause died, there was a low, soft rumbling sound, and I realized it was coming from the stage, the musicians' feet. It was their way of applauding, because of course their hands are full of instruments. The musicians were in agreement with me, apparently. Kavakos' performance was far too good to let him walk off with only two bows.
It was the coolest thing, that soft thudding sound of their feet, the string players' bows tapping against their music stands, broad smiles on all the musicians' faces. Watching it, my heart swelled. Can a soloist have any greater compliment paid than this? A roaring audience, okay, fine, good for the ego. But there's a sort of herd mentality about a roaring standing ovation. I have succumbed to it myself, rising to my feet because everyone around me did (usually this is one of the superstar soloists with a household name who'd produced a technically flawless performance, quite possibly at the expense of a sense of genuine heart). But when every member of the orchestra is beaming, thumping their feet, well, that's saying something. Because a fellow musician understands. It's not about the missing notes. It's about finding the heart of the piece, the burning core, the composer's intention, and sharing this gem with the audience.
Happily, the audience picked up the applauding pace once again, keeping at it till Kavakos came back onstage for one more bow. And as a reward, we were treated to a gorgeous, crystalline Bach partita encore. Nice.

Kosman's review went on to praise the rest of the performance, and indeed, the two other pieces, Sibelius' "The Swan of Tuonela" and Schumann's "Rhenish" Symphony, were both brilliantly rendered. I loved everything about the entire afternoon's performance. But I'll tell you what. During that 100 minute ride home, down the Peninsula and through the mountains, it was Kavakos' rendition of the Sibelius that still gripped at my heart. That, and the image of all the musicians of the San Francisco Symphony stomping their feet in praise of another artist.
Well done, San Francisco Symphony.