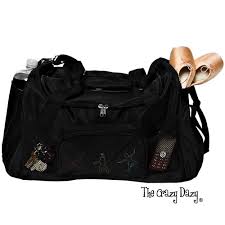 A common question I get asked goes something like this: I'm taking a ballet class again after many years. I'm not even sure what to wear as an adult, or what to bring,  What should I wear or bring, so that I fit in and don't stand out as oblivious?
Okay, a valid question, and response on clothing first. In adult ballet classes, fortunately, almost anything goes. You can wear yoga clothes. Leggings. You can wear sweat pants and a tee shirt. (Guys: consider a dance belt.) But if you [females] want to make that extra effort to blend in, a few core items can help. Black leotard, black leggings that go over pink tights, or you can skip the pink tights (or the black leggings) entirely. Maybe, if you're like me and have a big waist and a bit of a belly, you'll want something to break up the action around the waist. A pair of short shorts or a little chiffon black skirt (more on the skirt later).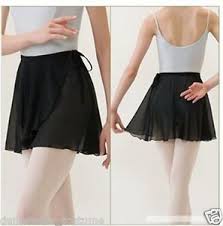 Moving on to the bag, this entity that will contain everything you need to instantly fit into any ballet class in the world. (And I mean that literally. Paris ballet class anybody?) Let's start it off with the dance bag itself. For the dedicated ballet dancer, a good bag is a must, and becomes the most important thing you will carry around all day, next to your wallet and phone. Questions you might be asking: does the adult beginner need such a bag? Can it be their gym bag?
I'm a bit of a gym rat, and I will argue "yes" on the former, and "maybe not" on the latter. I keep my two bags separate. My gym bag is bigger because it has my aerobics shoes and room for a wet towel post-shower, and smelly workout clothes. It can double as an overnight bag. My ballet bag is black, and could double as an airplane carry-on bag, the smaller sized type. It feels more "ballet bag" to me than gym bag, but in truth, there's zero difference. Bring the same one to the gym and voila, it's a gym bag.
Anyway, here you go: 10 essentials for your dance bag that should allow you to feel relaxed and covered for that upcoming ballet class. (This is assuming that, before you leave the house, you'll throw in a leotard and tights for that day's class. This bag is simply back-up stuff.)
Spare pair of tights/leggings (because it's a crappy feeling if you go to ballet class from work and realize you didn't throw a pair in)
Spare leotard or tank top (ditto)
Little shorts (I heard someone refer to them as hot shorts or "spanks") or a skirt. And for the record, I think every female adult beginner should indulge in a little black skirt. They are adorable and fun to wear and look great on almost anyone. It's the adult's version of a little girl's tutu. Buy one. You DESERVE it. So here's a link.)
Ballet shoes, preferably pink, and note: don't buy them too big. They should fit like a glove.
Small hand towel
Hair things: bobby pins, hair pins (there's a difference) ponytail elastic, comb/brush, cute little clip to help put your hair up because, hey, it's pretty, and that's part of ballet, too.
Water bottle
Snackies. Protein or granola bar (my fave: Luna bar, salted honey peanut flavor) or individual bag of nuts and/or dried fruit.
A little "repairs" kit that includes safety pins, Band-Aids, fingernail (or, in this case, toenail) clippers. Nothing can take a bite out of the enjoyment of a dance class more than a toenail that's digging into the skin of the toe next to it.
Fuzzy micro-fleece socks for the winter season.  This is something new I've done since I returned to dance as an older adult and which I love. Slip those things on before class and during the first part of barre while your feet are warming up. It keeps them from cramping as you focus your muscles/energy on pointing those toes like mad. Throw in a skimpy sweater to serve the same warm-up purposes.
Okay, that's what's in Classical Girl's dance bag. It does the job and has kept me safe for a dozen years as an adult ballet student.
Happy dancing to you!