Looking to buy a violin as well as a case? Click HERE!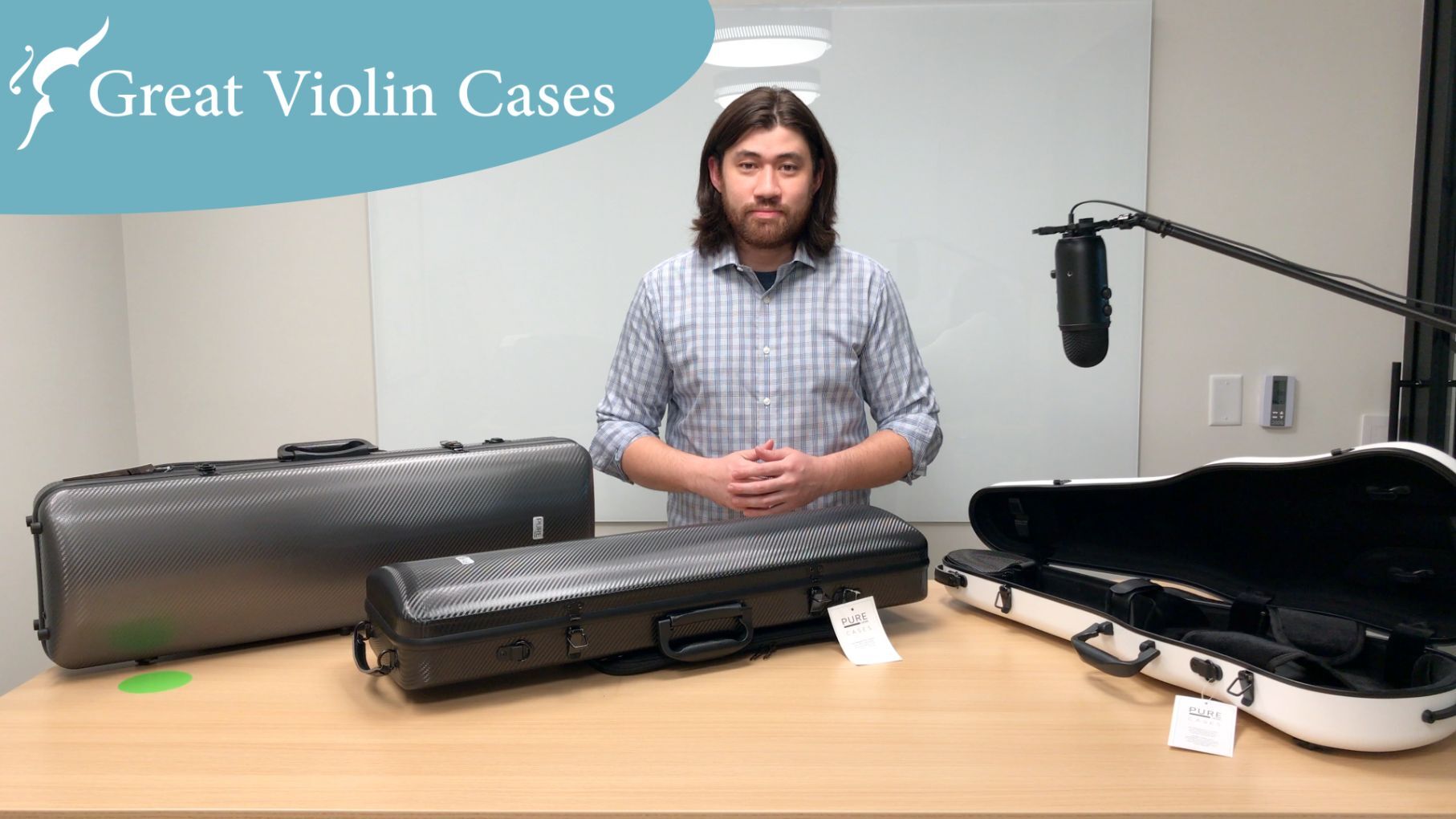 I'm turning the mic over to a guest blogger this month: the folks at Great Violin Cases. They are an online store "founded by a few orch dorks," as they like to put it. "It started when we realized how many options there were when it came to violin cases," they recently shared with me. "But it was difficult finding these options at our local music stores. So we decided to start a website that would help fellow orch dorks discover cool new cases." With thousands of cases sold, and tens of thousands of questions answered, Great Violin Cases is one of a few select online websites with the knowledge and resources specific to musical instrument cases. They've got a great website and I'm particularly enamored by their "Reviews" section, because not only do others get to read the comments, but each reviewer, all verified buyers, shares their instrument value, why they bought that case, and standout features. It's great information that allows you to feel like you're sharing a room with a group of informed experts.
And so, without further ado, here is their take on tips for buying a violin case: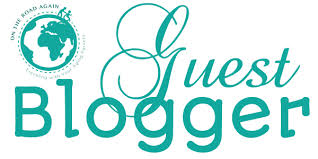 8 Tips For Buying A Violin Case
By Robbie Shaw (Great Violin Cases customer service member)
Getting a new violin case can be quite exciting. It's like buying a new little house for your beloved instrument. And parents often buy cases as gifts for their young students to encourage them to continue following their passion for music. However, getting the wrong violin case can be extremely disappointing as well (especially if you're getting it as a gift). Unfortunately, many brands these days may be focused more on profit, instead of protection for your instrument.
Which is why we wanted to share with you eight quick tips on finding a good violin case.
Decide on a budget you're comfortable with.
Consider these four aspects in order of importance to you: protection, durability, temperature-resistance, and weight.
Make sure you're buying the correct size.
Check the weight of the case.
Avoid cases with no brand names.
Go with a shape that suits your needs.
Get a case that you'll be proud of carrying for years to come.
If it's a gift, remember the other seven tips.
1) Decide on a budget you're comfortable with
Everybody wants the best violin case, and that's easy to find. Go with a Musafia or Bam Hightech case and you're good to go! However, these cases can cost anywhere from $800 to $5000.
This may not seem expensive if you're protecting a violin worth over $25,000. But if you're one of the majority of violinists that does not play on a 5-figure violin, you'll need to think of a budget that you're comfortable with.
Your goal is to find the best violin case based on your budget. Which brings us to our next tip.
2) Consider the four aspects: protection, durability, temperature-resistance, and weight
The best cases in the world have these four aspects, along with many other features and bells and whistles. But if you're working with a tighter budget, you'll have to start thinking of which aspects you can live without. For example, you may find a protective, durable, and temperature-resistant case that fits your budget, but it may be pretty heavy. Conversely, you may be looking for a light and affordable case for a young student who may not need the most protective case for a student violin.
Temperature-resistance is also very important. If you live in a hot and dry climate, you may want to avoid a metallic carbon fiber case that can absorb the surrounding heat.
These are just a few tidbits about the aspects to look for in a case. To learn more, check out the full guide on violin cases.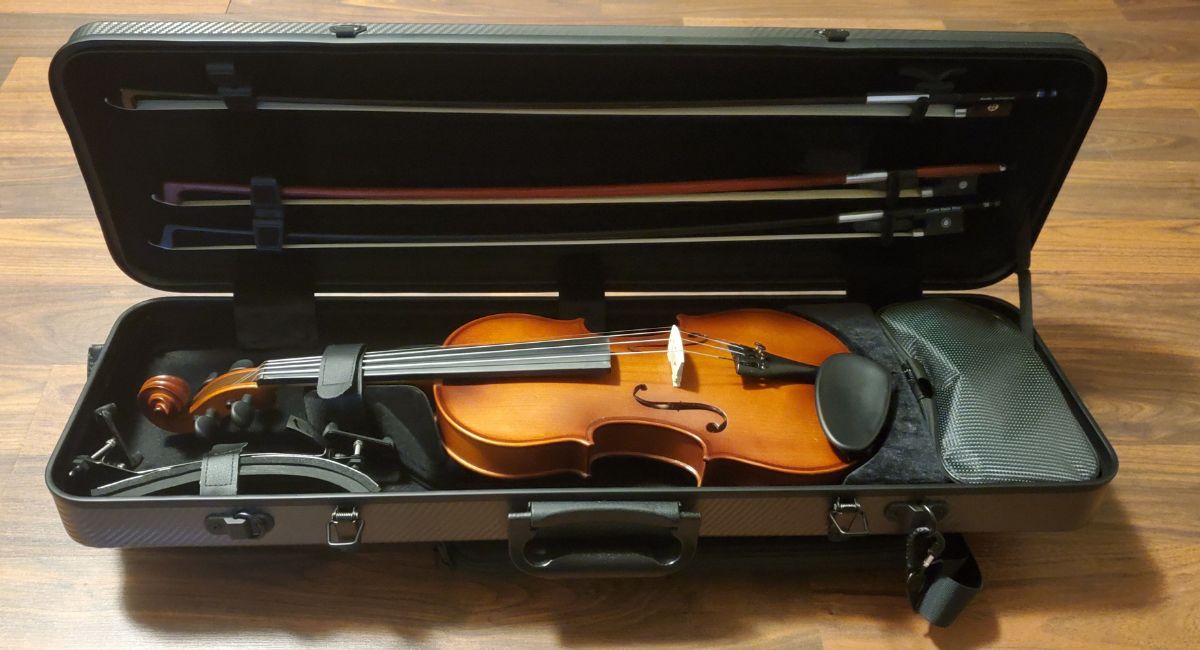 3) Make sure you're buying the correct size
Many violin cases nowadays are purchased online, since most music stores have limited space dedicated to instruments, and you won't find hundreds of case options. Buying a case online is a lot safer than buying a violin online, since you don't really have to "test" the case. However, you want to make sure you're purchasing the correct size. If you have a full-size violin, be sure to purchase a full-size case.
Sounds easy, but many case models have ¾ or ½ size options as well. And on a website, you'll want to make sure the correct size is selected. Don't just go with the "default" selection, since some websites make the lowest-price case the default option. Which oftentimes, is the smallest size case.
4) Check the weight of the case
Another important feature to check is the weight of the case. Especially if you're buying online, since you can't really feel the weight for yourself. Look for the weight of the case in the description.
A standard black canvas oblong violin case weighs about 6 to 8 lbs. Many light violin cases are between 5 to 6 lbs. And super lightweight violin cases are between 3 to 4.4 lbs.
5) Avoid cases with no brand names
We often see unbranded cases on Amazon. They're usually hardshell cases at really affordable prices, without any brand names on them. Keep in mind, putting a name on a case is probably the cheapest part of the manufacturing process. A company that purposefully chooses not to take this step wants to avoid a bad reputation. So their solution… no reputation!
Do your research, look at customer reviews. Find the brands that have been around for quite a while. See what other musicians are using. These brands are reputable for a reason.
6) Go with a shape that suits your needs
Oblong and contoured violin cases are the most popular shapes. But they can serve very different purposes. Oblong cases are spacious. They're great for violinists that have larger shoulder rests. Many of these cases also have sheet music pouches.
Contoured cases are slim and compact. They're usually lighter and easier to travel with. However, they usually only have enough space for a Kun style or Wolf shoulder rest. And you can't fit any sheet music inside these cases.
7) Get a case that you'll be happy to carry
Cases can come in all sorts of designs, textures, and colors. Get a case that fits your style and personality. Especially if you're an orchestral violinist who doesn't want to spend hours sifting through hundreds of black canvas oblong cases!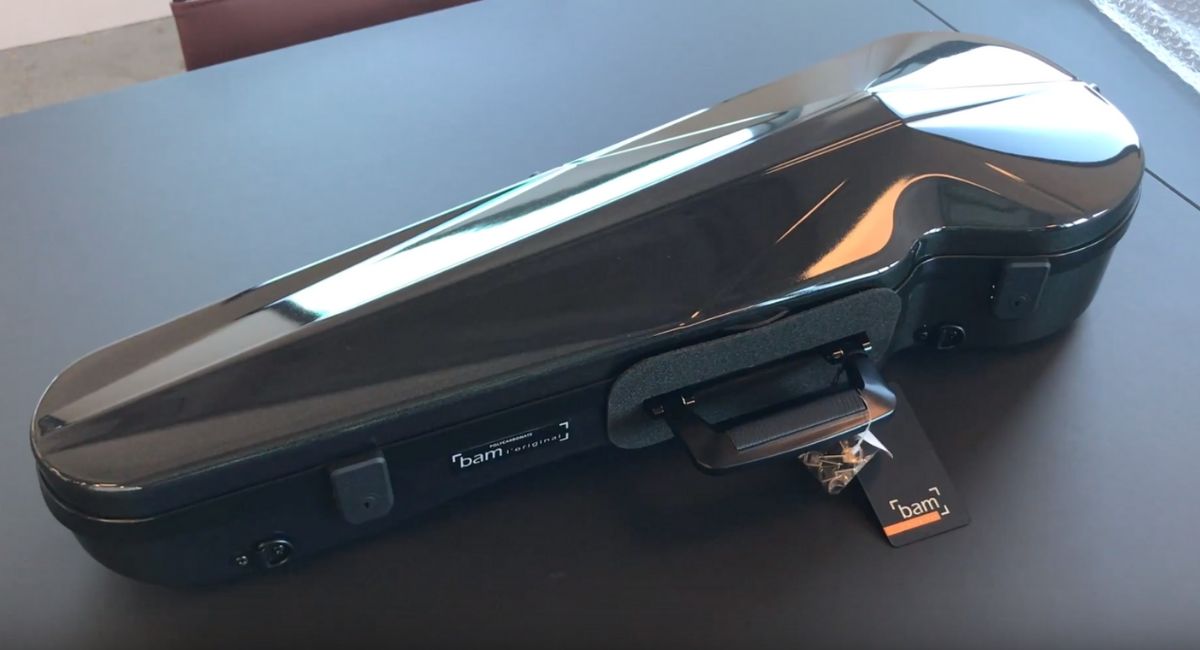 8) If it's a gift, remember the other 7 tips
A case is a great gift for violinists. You can't really buy them another instrument, because it's so personal. And cleaning kits don't really bring that big smile you hope for when the gift is unwrapped. A good violin case is something that violinists can always appreciate. Plus it looks huge as a gift!
But it can also be a disappointing gift if the case doesn't meet certain expectations, the two most important being size and weight.
Make sure you're buying the correct size. The vast majority of violinists play 4/4 size violins, but always double check to make sure. We wouldn't suggest getting nice ½ size or ¾ size cases as gifts since the student may be outgrowing those instruments soon. However, brands like Gewa violin cases have been making the Pure cases that can accommodate both ¾ and 4/4 size violins through an adjustable neck strap. This is a good "go to" option if you're not quite sure of the correct size.
And always double check the weight. Even if you find a stylish case from a reputable brand that could make a great gift, it can be disappointing to the violinist if it turns out to be heavier than the current case he or she is using. Try to find a case under 6 lbs., since most standard cases will be between 6 to 8 lbs.