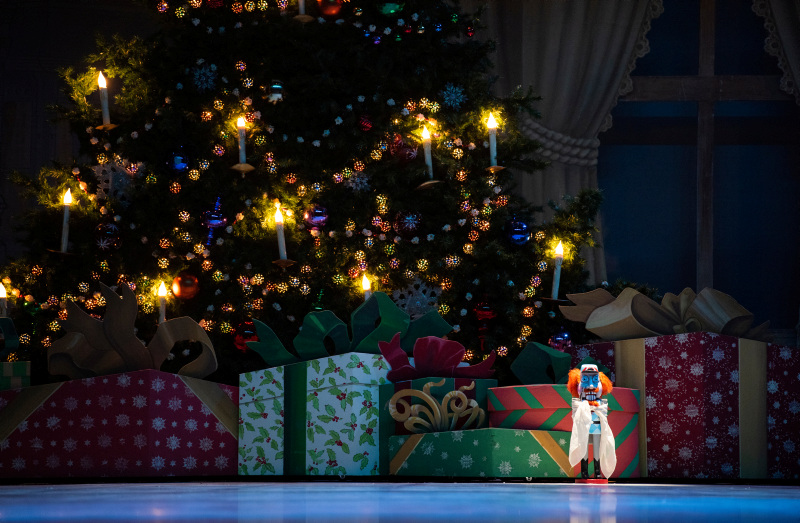 Why the San Francisco Ballet's Nutcracker Online production, you ask? Because of course you have other options to watch The Nutcracker online this year. Dozens upon dozens of options, from companies all around the world. So. Here, up front, are ten good reasons:
Because the first full-length North American Nutcracker started right here
Those 600 pounds of snow
A vivid history lesson of San Francisco in 1915
Davit Karapetyan and Damian Smith, back again!
Mind-expanding size-shifting in the blink of an eye
Martin West and the world-class San Francisco Ballet Orchestra
Interactive virtual adventures for the kiddos
Christmas gifts, available to purchase!
Those close-up views
Best [legal] relief of COVID fatigue you'll find anywhere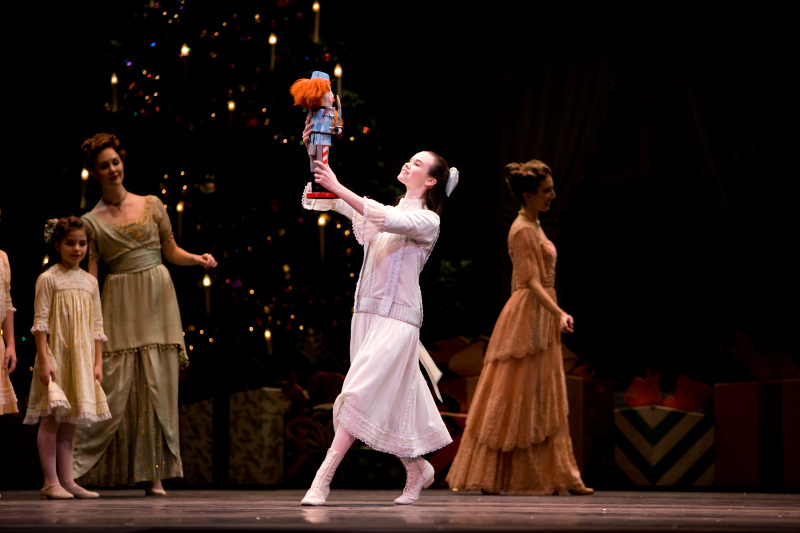 Now let's stretch out those reasons…
1) Because the first full-length North American Nutcracker started right here
That would be Christmas Eve of 1944. Although the full length Nutcracker had been around since the 1880's, the full-length version had never made it to the U.S. In the early 1940s, Ballet Russe of Monte Carlo, an offshoot from the disbanded Ballets Russes, was touring its own one-act "Nutcracker Suite" production, without any holiday theme in mind. The fledgling San Francisco Ballet's Artistic Director, Willem Christensen, met up with two Ballet Russe luminaries during one of their San Francisco stops: George Balanchine, ballet master, and prima ballerina Alexandra Danilova. The three of them sat and Christensen listened as the Russians reminisced about the original two-act Mariinsky production of Nutcracker, the specific details they remembered from past productions, and what had made it seem so magical. Christensen voiced his own ideas for a full-length production, and the two Russians gave him an enthusiastic thumbs' up. So he made it happen. It's a great story, that first Nutcracker, full of enthusiasm, grit and determination. More of it can be found HERE.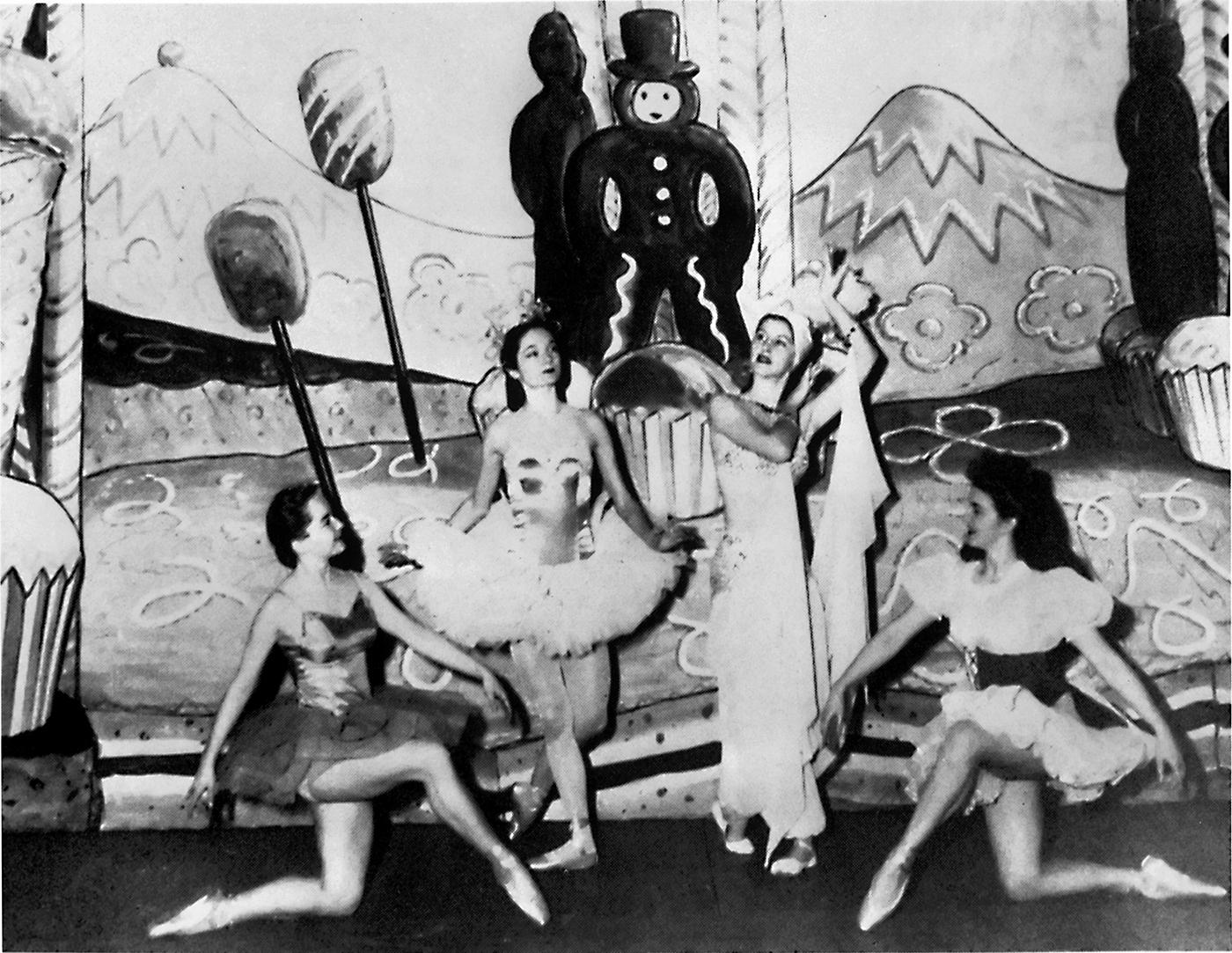 2) Those 600 pounds of snow
You heard me right. 600 pounds of snow wafting down on the dancers in the Land of Snow, which, by the end, looks like a blizzard, and is so hilarious and compelling to watch. It's actually flame-retardant paper confetti, taking six stagehands overhead in the fly-space to make it happen, using rope pulleys to shake the flakes out of three enormous, custom-made, perforated fabric troughs. The effect is amazing. You must see it.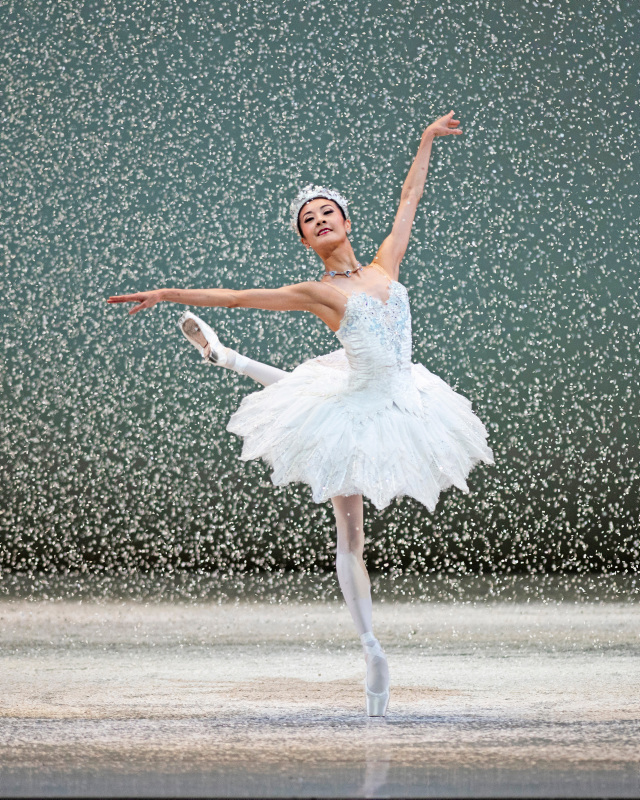 3) A glimpse of historical San Francisco
Artistic Director Helgi Tomasson set his 2004 production in 1915 San Francisco, during the time of the Panama Pacific Exposition, which helped celebrate the city's rise from the ashes after the devastating 1906 earthquake and fire. The Stahlbaum's elegant Edwardian living room, the sumptuous period costumes, and the newfangled spectacle of lighting up a Christmas tree using electricity, all transport you back in time.
4) Davit Karapetyan and Damian Smith, back again!
All the San Francisco Ballet dancers, current and former, are sublime. But there are some who capture our hearts in different ways. And when those dancers leave, although very talented dancers step in to take their place, it's never quite the same thing. Damian Smith and Davit Karapetyan will forever be two such dancers in my mind. Along with excellent acting skills in this production, they both shared a sense of warmth and empathy that you, as the audience, can feel. As the Nutcracker Prince, in particular, Karapetyan's dancing is the best of the best. Such elegant presentation, such huge jumps and silent, clean landings. The joy on his face when he discovers he's not a nutcracker but instead is a prince, is just priceless, and so uplifting, I rewound it to watch three times in a row. It's a silver lining of COVID-19: because I cannot see SFB perform Nutcracker live, I get to instead see one of my favorite former dancers of the SFB performing it again.
5) Mind-expanding size-shifting in the blink of an eye
I'm so pleased I can finally share with others around the world the iconic scene I've raved about in every review I've ever posted on this production. (HERE and HERE, for example.) After the guests have gone home and Clara falls asleep on the couch, Drosselmeyer appears and does his magic, fixing the broken nutcracker, growing the Christmas tree to thirty feet in height. Clara wakes, the music crescendos, and in a matter of seconds everything goes from regular sized to super-oversized, rendering Clara and Drosselmeyer as small as mice. I've probably seen this Nutcracker production fifteen times and I still get goose bumps on my arms and prickles down my neck at the sight of the scenery transformation. The filmed version doesn't quite match up to the being-there version, because the camera can't capture what your eyes can, being everywhere at once, but it still works and is just SO VERY COOL.
6) Martin West and the world-class San Francisco Ballet Orchestra
This rendition of Tchaikovsky's majestic score is amazing. With Martin West and the SFB Orchestra, it always is. I wonder if SFB audiences appreciate how lucky we are to have a Ballet Orchestra that's as good as a Symphony Orchestra. Even though the musicians are hidden from the audience the entire night, save for that moment, before Act II starts, where Martin West, under a spotlight, invites his orchestra to stand and bow. The music here is, simply put, peerless, and as important a part of the production as the costumes, scenery, lights and dancing.
7) Interactive virtual adventures for the kiddos
In addition to the stream access, ticket holders can guide themselves on an immersive digital journey through the War Memorial Opera House and engage in several interactive activities, like the following:
Meander through the Opera House
Flip through historical highlights from years past
Download photobooth pictures to post on Instagram
Try out some Nutcracker choreography with help from a behind-the-scenes video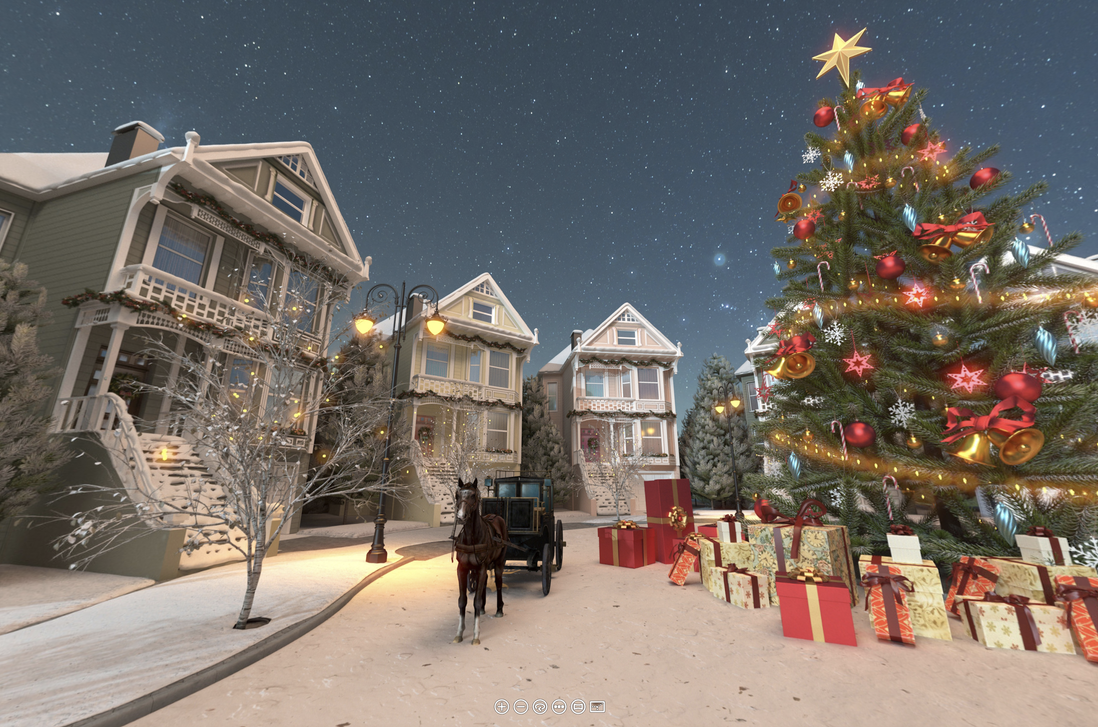 8) Christmas gifts, available to purchase!
Through the interactive portal, you can go to the SF Ballet shop and buy not just commemorative nutcrackers, but scarves, ornaments, tee-shirts, jewelry, DVDs, books, and more. I'd be lying if I said I'd never bought anything at the SFB's holiday shop. A shawl, jewelry, yup. Each time, I see it as a gift to commemorate that year's Nutcracker experience. And the 2020 Nutcracker experience is certain one worth commemorating, a trophy to remind us "we made it through it all!" Go on, you know you want to! You deserve it, this year.
9) Those close-up views
You may have seen this production over a dozen times (guilty as charged, here), but there are no seats in the Opera House that give you this kind of closeup of the dancers, their expressions, the precision of their movements. This high-definition stream is top-notch, created for television in 2008, a co-production between SF Ballet and KQED Public Television in association with Thirteen/WNET New York. It was filmed over three performances in December 2007, and casting includes Elizabeth Powell as Clara, Damian Smith as Herr Drosselmeyer, Yuan Yuan Tan as the Snow Queen, Pierre-François Vilanoba as the Snow King, Vanessa Zahorian as the Sugar Plum Fairy, and Maria Kochetkova and Davit Karapetyan, dancing the grand pas de deux. Yes, even more familiar faces and names from the past!
10) Best [legal] relief of COVID fatigue you'll find anywhere 
Ultimately, it all comes down to this: in 2020, you need this. You may not think you need this, but you do. Nutcracker represents the spirit of Christmas. Not that the ballet itself is a depiction of Christmas, although the first act in the Stahlbaum's living room certainly represents to me the Christmas Eve family gathering of my dreams. Mostly, though, Nutcracker is such a seasonal tradition. I'm sure if you ask the average non-classical-music person when they DO listen to classical music, it will be Christmas time, and it might very well be Tchaikovsky's Nutcracker. For so many children, as well, Nutcracker is their introduction to classical music, not to mention the ballet. It's magic. And not just for kids. This year, we all need a flight into a magic place. It's never been easier.
Click HERE to get more information on Nutcracker Online and to purchase your own ticket. At $49 for 48-hour access, it's a rare and affordable opportunity to finally (or once again) watch Tomasson's dazzling production. The digital experience is available until Dec 31st.