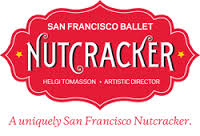 So, I got to attend a second performance of San Francisco Ballet's Nutcracker this past week, which confirms my hunch that, literally, I can't get enough of this company and this production. Opening night or weekday matinee, it doesn't matter. It was all brilliant. And watching a second performance is great fun because you get to enjoy things from a second perspective, both spatially and mentally. Different casting allowed me the opportunity to observe more new faces in new places. Artistic director Helgi Tomasson likes to distribute solo opportunities more broadly, likely as a test drive for casting choices he might make during the 2016 season. What's more, since the company doesn't perform locally during the fall months, this is our first glimpse of the roster of company dancers announced back in July. Exciting times.
But before I go into 2016 and the new faces you might see on the War Memorial Opera House stage, allow me to recap some of my Nutcracker musings.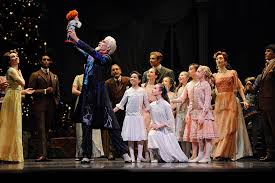 I've raved about this production before, HERE  and HERE, and you can see my Bachtrack review of this year's opening night HERE. I won't duplicate my words, nor my efforts. Really, review writing can be quite exhausting. To say as much as possible, using detail and not feeling-laden description, all squeezed into 800 words – whew, hard for me. Far easier to produce 80K words, particularly if I'm allowed feeling-laden description, which is why I write ballet novels as well, and thank goodness there's a place for both in this world. A quick shout-out here to worthy opening night performers I mentioned in my Bachtrack review: Val Caniparoli, Sienna Clark, Gaetano Amico, Francisco Mungamba, Lauren Parrott, Davit Karapetyan, Jennifer Stahl, Luke Ingham, Vanessa Zahorian, WanTing Zhao, Ellen Rose Hummel, Jahna Frantziskonis, Ami Yuki, Maggie Weirich, Rebecca Rhodes, Diego Cruz, Lonnie Weeks, Frances Chung. You all rocked.
And the Dec 28th Monday matinee was equally full of noteworthy dancing. Benjamin Freemantle and Emma Rubinowitz as the dancing dolls were a hit; these always are. It's our first view of dancing in Act I, which is not to say Act 1 is in any way dull. The party scene, with its sumptuous period costumes (Martin Pakledinaz) and opulent set (Michael Yeargan) are magically effective. As I myself enjoy it, as an adult, I can't help but imagine how wowed out the little kids in the audience must be. I never saw Nutcracker as a little kid (although I knew every note of the score by heart; cultural exposure in our household amounted to listening to records on the stereo versus attending live performances, which makes more financial sense when you are a family of ten) but I can appreciate how freakin' magical the whole thing must be to them. Especially the SFB's superior production, like when the Christmas tree grows tenfold amid climactic music and in a matter of seconds, the furniture and wrapped presents get whisked away, replaced by wildly oversized counterparts, thus completing the living room's transformation into a fantastical dream world. Spine-tingling, every time I see it. It must have blown the little kids' minds.
If I had to pick one number out of the whole production that consistently wows, it would have to be Land of Snow. The choreography, the lighting, the costumes, the two tons (no exaggeration) of falling snow, the music—it all works so wonderfully, and every time I see it, I marvel anew. On Monday afternoon, Jennifer Stahl and Luke Ingham were the Queen and King of Snow. I saw them opening night, as well. Normally I'd prefer to see all new dancers in the roles so that I can run a comparison, but this served to confirm that this couple looks very, very good. It's great to see the way Stahl keeps upping her game. Wow, the way her back leg rises so high in partnered leaps and sisonne lifts. (For you non-dance readers, be aware that anyone can get that front leg high. It's getting—and keeping—the back one high that elevates it to an art form.)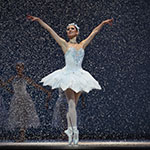 Sofiane Sylve was a last minute casting change as the Sugar Plum Fairy, which disappointed me at first, because I'd been looking forward to seeing Mathilde Froustey in the role. But these things happen during a thirty-performance run, particularly toward the end, when bodies are running down and are prone to injury. Sylve is a technically flawless, nuanced dancer who maintains a certain sense of mystery and distance in her dancing, which at first I felt detracted from the role. (I mean, the name "Sugar Plum Fairy" describes it all: sweetness and bubbles and pastels and accessible smiles and darling fairy-ness.) But what seemed a bit spare in Sylve's first solo became the perfect touch later, during Waltz of the Flowers (Tomasson's production uses the Sugar Plum Fairy as the soloist here, and saves the Grand Pas de Deux for another lead dancer.) Sylve's dancing reminds me of a good Bordeaux wine, that seems beautifully constructed but a little spare at first, even austere. You don't think the end result is going to be wow enough but then it warms, opens and releases what makes it extraordinary, so that by the end you are thinking yes, yes, that understated interpretation works really, really well.
I said I wasn't going to write another review, but here I am, writing another review. And yet, before I cease writing another review, I have to mention the thrill of watching a perfectly executed Russian dance on Monday afternoon. It's such a crowd-pleaser, the way the three dancers burst out Faberge-esque eggs at precisely the same instant, and surely that's no easy feat. I visualize the three of them, in their respective little egg capsules, mentally counting, praying their timing is in synch. Opening night it was the tiniest hair short of perfect synchronicity. How often, I wonder, do they get it perfect? Anyway. On Monday, they did. Another fun thing: soloist James Sofranko, I recognized, but not the other two dancers, David Preciado and Victor Prigent. Riffling through the company roster pages afterward brought no answers either. It turns out they are students at the San Francisco Ballet school. To which I can only say WOW. Well done, gents! The trio of you were spot-on, technically impressive, and looked great.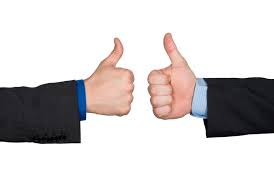 Thumbs' up, as well, for Grand Pas de Deux couple Koto Ishihara and Gennadi Nedvigin's performance. This was a big role for Ishihara, promoted from corps to soloist last season. I sense I wasn't the only one holding my breath as she worked her way through the "harder than it looks" opening adagio, a little wobbly on a first set of partnered pirouettes but admirably rebounding with the support of her Nutcracker Prince partner, veteran principal Nedvigin. He has never before seemed like such a prince, in every sense of the word. High leaps and tours, solid landings in perfect positions, a noble stage presence, strong, unobtrusive support to Ishihara. There was this perfect moment, toward the end of the adagio, when Ishihara, in an arabesque en pointe, having just completed a partnered promenade, released Nedvigin's hand, and thus his support (very much like Aurora's "Rose Adagio" arabesque in Sleeping Beauty) and held the balancing pose, and held it, and raised that back leg even higher, and stretched everything out, and wow, it was so impressive, so rewarding to watch. You just know it had to have been an exhilarating moment for her, sort of an, okay, I was nervous before and my foot didn't go all the way up to passé for those first pirouettes but I will nail this balance, I will. And she did. And the audience just loved her for it. We loved her before; we all like to watch and support new dancers in new roles. But from that moment on, everything seemed to go that much better. It was a delight to watch. Brava, Koto.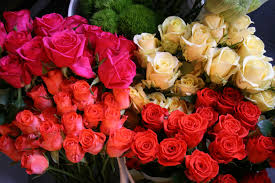 As I mentioned above, Tomasson likes giving his younger, newer dancers an opportunity to shine in solos. Here are castings that I wish I could have seen as well. (Not all dancers are new and/or new to big roles, but you get the idea…)
Sugar Plum Fairy:
Jahna Frantziskonis
Norika Matsuyama
Julia Rowe
Queen and King of the Snow:
Lauren Strongin, Hansuke Yamamoto
WanTing Zhao, Carlo Di Lanno
Koto Ishihara, Max Cauthorn
And since this blog was intended to be a glimpse of what to expect and who to see in 2016, here's a list of new company members:
Lauren Strongin, joining as a soloist this season (from Houston Ballet)
Corps de ballet, new to the company
Kamryn Baldwin
Kristine Butler
Jahna Frantziskonis (From Pacific Northwest Ballet, mentioned in Dance Magazine as "On The Rise")
Corps de ballet, promoted up from apprentice
Thamires Chuvas
Benjamin Freemantle
John-Paul Simoens
Maggie Weirich
Ami Yuki
Samantha Bristow
Apprentices
Grace Choi
Blake Kessler
Anastasia Kubanda
Chisako Oga
Francisco Sebastião
A congratulations to Dores André, who has been promoted to principal from soloist. And a "great to see you dancing again" to Sasha de Sola who was out much of last season with an injury. I missed her in this round of performances; hoping I'll get to see her soon!
A final "well done" to the other dancers I wasn't able to mention in my review-but-not, above. Well done, Spanish dancers Kimberly Braylock-Olivier, Jillian Harvey, Sean Bennett, Steven Morse, Alexander Reneff-Olson; Arabian dancers Grace Shibley, Benjamin Freemantle, John-Paul Simoens; Chinese dancer Max Cauthorn; French dancers Kristine Butler, Maggie Weirich, WanTing Zhao, and all the lovely, lovely ensemble dancers in Land of Snow and Waltz of the Flowers. The success of any Nutcracker is a collaborative effort, and Helgi Tomasson is fortunate indeed to have such a wealth of talented dancers to choose from. (And one last additional, final-and-this-time-I-mean-it "brava!" to WanTing Zhao for her opening night performance in Arabian. My words of praise surpassed my 800 word maximum word count on my Bachtrack review and, alas, I had to cut them. You were gorgeous!)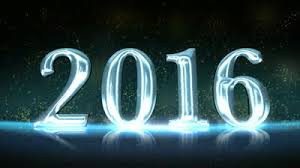 In closing, here's a summary of what you'll see from the San Francisco Ballet in their 2016 season (in their own words). The season commences on January 24th and continues through to May 8th. I will be attending and reviewing Program 1's opening performance; check back here for a link to my review. ((And on January 27th, here's that review!))
Highlights include world premieres by Liam Scarlett and Justin Peck; three full-length story ballets: Swan Lake, Coppélia, Onegin; the North American premiere of William Forsythe's Pas/Parts; and the SF Ballet debut of Alexei Ratmansky's Seven Sonatas. The season also includes the return of last season's hit Swimmer by Yuri Possokhov, as well as audience favorites by George Balanchine, Christopher Wheeldon, and Mark Morris.