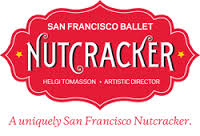 Okay, so I've reviewed San Francisco Ballet's Nutcracker before. Like, well, five times. It's a little humbling when you pen a shiny new review, only to discover that you've unwittingly used much of the exact same wording in past reviews. Actually, it's embarrassing, or would have been, if I hadn't caught myself before submitting THIS REVIEW of Nut's opening night to Bachtrack. And when it came to penning a few words here, for The Classical Girl, whaddya know, the same thing started happening.
So let's do this instead of risking self-plagiarism, not to mention boring you. What changes annually in an established production is the casting and the dance performance. Costumes, lighting, scenic design, the musical score—no changes. You can find my "baseline" review HERE, complete with links to past reviews. Read first… or not.
And now, without further ado, here are 14 Really Great Things worth mentioning
1) The gorgeous set: an Edwardian house with a posh living room, circa 1915, that I really want to live in. Act 1 just flies, with pantomime and dances that are elegant and unfettered. It's why I can watch this production over and over.
2) Grooving on the little kids in the audience, hushed and wide-eyed and totally absorbed in everything happening, especially Drosselmeyer's magic. Their hushed intake of breath when the Nut doll turned life-sized in a clever shifting of boxes (or however they do it. Six times now, and I still don't get some of the "magic" tricks. Isn't that so cool? Bravo, SFB.)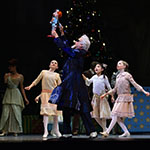 3) Rubén Martín Cintas' Uncle Drosselmeyer, particularly compelling as he rose from within the fog during Clara's dream, at the commencement of The Best Music Ever, and where he made Very Psychedelic Things happen.
4) The Best Music Ever = as the Christmas tree keeps growing and growing, Drosselmeyer does his mysterious stuff, and the music reaches this thundering crescendo. In a lightning-fast set change, furniture and wrapped presents are whisked away, replaced by wildly oversized ones and in the blink of an eye we've all been shrunk to mouse size. Best. Moment. Ever. Kudos to the incomparable San Francisco Ballet Orchestra and music director Martin West.
5) Opening night's Mouse King's (Alexander Reneff-Olson) antics. So entertaining, I kinda started rooting for him. Hilarious, too, was Dec 27th matinee's Mouse King, Benjamin Freemantle, when he grabbed a big hunk of cheese and gnawed on it, dropping it in shock at the BOOM of the cannon the toy soldiers set off. Never noticed that detail before. Crack me up.
6) The snow. And more snow. And more. Opening night's Snow Queen and King Mathilde Froustey and Carlo Di Lanno were equally sublime, in this brilliantly staged Land of Snow.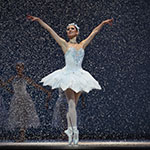 7) Little scuttling ladybugs, in the Act II opener, so cute you could scream. Wonderful use of the kids from the SF Ballet school, whose dancing is genuinely enjoyable to watch.
8) Sofiane Sylve's elegant, never-too-sugary Sugar Plum Fairy. Quietly perfect.
9) Seeing corps dancers Isabella DeVivo and Mingxuan Wang dance Snow Queen and King on Dec 27th matinee. Occasional unsteadiness, but otherwise a delight to watch them, the way they ended each passage and/or step with regal finesse. I've seen DeVivo in soloist roles before; she made my 2016 promotion wish list (http://wp.me/p3k7ov-Cn) but I've never seen Mingxuan Wang in a big role. Wow, he did great. Give him more!
10) In Spanish Dance, seeing former trainee and new corps member Natasha Sheehan living up to the buzz she's generated.
11) WanTing Zhao in Arabian Dance on opening night. She owns this role. Sexy, sinuous, classical, mysterious, like something out of an opium-laced dream. And she arrives onstage inside an oil lamp carried onstage by her partners Daniel Deivison-Oliveira and Anthony Vincent. Way cool.
12) The pleasure of watching Max Cauthorn (also on my promotion wish list) continue to dance really well, particularly in Russian Dance on Dec 27th matinee. And speaking of Russian…
13) Finally learning when not to blink as the Russian Dance commences (a millisecond before the music) and the three dancers leap out from their respective papered Fabergé eggs. Gotta see it to appreciate it. An iconic holdover from a past staging, choreographed by Anatole Vilzak.
14) Hansuke Yamamoto dancing as Nut Prince on Dec 27th matinee. A longtime soloist, it was wonderful seeing him in this lead role. He might fall short of the powerhouse presence of some of the company's male principals, but in its place he offers such graciousness, likeability, and clean technical work, with feather-soft landings to the jumps. Paired nicely with Koto Ishihara in the Grand Pas de Deux, whose performance was a solid notch up from last year, where she seemed a touch green, tentative in her pirouettes and presentation. Very rewarding to watch a dancer like this mature and develop artistically.
I love the way artistic director Helgi Tomasson gives his younger, newer dancers an opportunity to shine in solos during the Nut run. Here are castings and pairings that I wish I could have seen as well (some of which didn't actualize due to injuries):
Sugar Plum Fairy
Jahna Frantziskonis
Norika Matsuyama
Elizabeth Mateer (new this year)
Isabella DeVivo
Queen and King of the Snow
Koto Ishihara, Francisco Mungamba
Elizabeth Mateer, Steven Morse
Norika Matsuyama, Hansuke Yamamoto
Isabella DeVivo, Max Cauthorn
Grand Pas de Deux
Lauren Strongin, Wei Wang
Julia Rowe, Angelo Greco (new this year)
WanTing Zhao, Tiit Helimets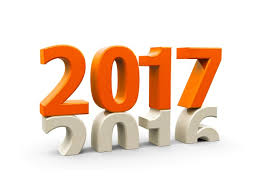 The company's 2017 repertory season begins on Jan 24th with Program 1, featuring Tomasson's "Haffner Symphony," Bubeníček's "Fragile Vesssels" and Justin Peck's "In the Countenance of Kings." Program 2 follows right on its heels on Jan 26th and features Ratmansky's "Seven Sonatas," Possokhov's "Optimistic Tragedy" and Forsythe's Pas/Parts 2016 (which I reviewed HERE.) Performances of these two programs are intertwined, date-wise, and will finish on Feb 4 and 5 respectively. And then, look out, because Frankenstein, a co-production with The Royal Ballet, opens on Feb 17th and you're right in thinking this is going to be one unique, talked-about production. (Read my review of it HERE.) I'll be leaving links for future program reviews here, as well. Look for those in mid-and-late March.
Want to know about new dancers and promotions for the 2016-17 season? Here you go!
Promotions/Level
Carlo Di Lanno                 Principal
Sasha de Sola                   Principal (just promoted! Effective Jan 2017)
Francisco Mungamba       Soloist
Julia Rowe                           Soloist
Wei Wang                            Soloist
WanTing Zhao                    Soloist
Blake Kessler                     Corps de Ballet (from apprentice)
New Company Members/Level
Ludmila Bizalion                Corps de Ballet
Angelo Greco                      Hired as soloist, promoted Feb 2017 to principal (Yay! Congrats!)
Elizabeth Mateer                Corps de Ballet
Aaron Robison                    Principal Dancer
Natasha Sheehan              Corps de Ballet (from SFB trainee program)
New Apprentices
Alexandre Cagnat
Shené Lazarus
Davide Occhipinti
Nathaniel Remez
Isabella Walsh
Congratulations to all San Francisco Ballet dancers and trainees on another successful Nut run, and I look forward to seeing all of you dance in 2017!