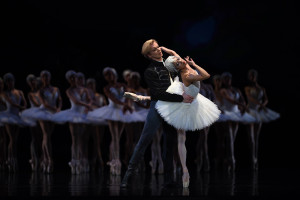 San Francisco Ballet patrons love their story ballets, and the most beloved is surely Swan Lake. Whether it's because of, or in spite of the 2010 film, Black Swan, seeing this ballet at least once seems to be on everyone's bucket list. Next to Nutcracker, this is what draws the non-ballet-goer to the ballet. Artistic Director Helgi Tomasson likely considered this when restaging the production in 2009, still largely faithful to the 1895 Petipa/Ivanov masterpiece which, everyone agrees, simply can't be surpassed. Many have tried; restagings abound. This is Tomasson's second effort, in fact, after his tremendously successful 1988 restaging. He'd taken over the San Francisco Ballet just three years earlier, while the company was still considered green, regional level. The production was a game-changer for all. New York Times dance critic Anna Kisselgoff reported that it "puts the San Francisco Ballet on the international dance map," which it did, alongside Tomasson's careful attention to all the right detail in the ensuing years. (You can read her review HERE. 28 years later it's still a great read.)
Last Saturday night, the lobby of San Francisco's War Memorial Opera House felt like a New Year's Eve party. People were dressed in their finest, buzzing with enthusiasm, eager to spend a night watching ballet. In that crowd were balletomanes, donors, longtime subscribers, and yes, the new-to-the-ballet individuals. For whom Tomasson created a story prologue in the 2009 restaging. Now the first-time viewer gets to see how Odette falls prey to the evil sorcerer, Von Rothbart, and gets turned into a swan.
Want more of the story details, dear befuddled reader who has come here to glean more information prior to your own foray into the world of ballet and seeing Swan Lake? Here you go.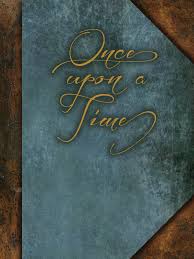 Siegfried is a prince whose mother informs him, on the eve of his 21st birthday, that he needs to settle down and get hitched. He has a restless, romantic spirit, and isn't too happy about Mom's dictate. After an evening of celebratory festivities, he heads out into the night, crossbow in hand. He spots a group of swans overhead and shortly thereafter sees Odette, beautiful queen of the swans. She is entrapped, like her flock of female subjects, in this swan body because the sorcerer Von Rothbart put a curse on all of them. By day, they must do the swan thing, and it's only at night that they turn back into humans. It's a rough existence, as you might imagine. Only True Love can break the curse. And if that True Love is betrayed, well, she and her swan minions are screwed, forced to live out their lives as swans, 24/7. Seeing Odette, the prince is instantly smitten. Dancing with her, infatuation deepens into love. He wants no other bride after that, none of the foreign princesses his mother presents to him the next night at his birthday ball. But Von Rothbart, understanding Siegfried's love for Odette has the power to ruin his perfectly wonderful evil world, appears at the ball. Using sorcery, he delivers an Odette look-alike, his daughter Odile, who, as the infamous Black Swan, seduces the prince, deceiving him into believing yes, this is his beloved! He agrees to marry her, all excited-like, but once a vow is made, he catches a glimpse of the real Odette outside, agonized, just as Von Rothbart and Odile reveal their true selves. And, well, all is ruined. Except that true love, as in most such story ballets, will prevail.

For this 2009 restaging, Tomasson collaborated with costume and set designer Jonathan Fensom, Tony Award nominee for his Broadway theater production designs. Fensom wanted to push the boundaries on respecting Swan Lake's classicism, yet lifting it, making it more sophisticated. In many ways he succeeded. In other ways, it lacks. The set is nicely uncluttered. Fensom chose one dominant scenic element for each set, keeping it striking, symbolic. In Act I, large wrought iron gates lead out onto palace grounds. Act II features an enormous full moon backdrop and a huge slab of black rock — a shore? — that poses more questions than it answers (such as, if this is the shore, where's the lake?). For Act III, we have a grand central staircase, that looks more Art Deco than 19th century. (The original production is set a few centuries back.) Beautiful costumes for royalty and the swans alike, except for Michael Ward's regrettable feathery caps—literally, like swim caps—on the swans, which, as one reviewer wittily pointed out, makes everyone look like Liza Minnelli.
But the contemporary treatment (which includes Jennifer Tipton's effective lighting) clears the space for the dancing, which, along with the music, is superlative. Among the night's many standout performances were pas de trois dancers Dores André, Sasha de Sola and Wei Wang in Act I. Foreign princesses in Act III, each representing the flavor of their country: Jennifer Stahl as the Spanish princess, with partners Daniel Deivison-Oliveira and Steven Morse. Rebecca Rhodes as Czardas Princess, partnered by Sean Orza. Norika Matsuyama as the Neapolitan Princess, with Diego Cruz. Russian Princesses Elizabeth Powell and Lauren Strongin, who offered sprightly fare with partners Myles Thatcher and Wei Wang.
Swan Lake's corps de ballet is a huge part of the production's beauty, and few corps de ballets look as lovely and polished as the San Francisco Ballet's. They are a joy to behold when the full ensemble of thirty swans fills the stage. The corps are unsung heroes from a technical perspective: the audience is unaware (rightly so) of the effort required to hold still, right leg tucked back, for minutes at a time. Over and over, the dancers run in, strike a pose, and hold, and hold. So incredibly effective and such a stirring sight. Jennifer Stahl and WanTing Zhao as the two Swan Maiden danced well, as did the quartet of cygnets (Ellen Rose Hummel, Lauren Parrott, Julia Rowe and Emma Rubinowitz). If people recognize only one scene from Swan Lake,  this is probably it, parodied countless times, the melody popping up in advertisements since commercials started popping up.
Here's a link. You'll nod and say yes, of course.

Carlo Di Lanno makes a winning Prince Siegfried. A soloist hired in 2014, he takes this role and makes it his own with technical precision and a fluid, masterly stage presence that leaves little doubt that he will soon be promoted to principal. Sofiane Sylve as Odette/Odile was a thrill to behold. Beautiful technique, gorgeous arms, with bird-like flutters and mannerisms that were never overdone. Beautiful extensions and refinement. Her feet, wow. The way her back foot in sousous began to quiver ((Oh, be still my heart; what is this feeling?!) before she bourréd hastily away from Siegfried. And later, the way she draped herself against Siegfried seemed to embody love and pure longing. Sometimes you watch a lead couple enact an admirable performance of two people in love but you never really buy it. This felt like the real deal; their chemistry was palpable. Really, great casting here.
The music: another "oh wow." I could write an entire blog about how Tchaikovsky's score stirs me. The tragic thing is that Tchaikovsky died thinking Swan Lake had been a failure (as, indeed, the 1877 poorly choreographed and received version had been). The ballet and its score was only revived in 1895 with the Petipa/Ivanov version. Suffice to say, it's a masterpiece, and if, like myself, you love classical music with a gorgeous symphonic sound, this is the ballet for you. Merit also is due, of course, to the San Francisco Ballet Orchestra, led on Saturday night by conductor Luke Ming. A great time to mention that the Orchestra won two Grammys this past month. Read all about it HERE. Exciting times for this well-deserving orchestra, which celebrates its fortieth anniversary this year, as well. New concertmaster, violinist Cordula Merks, delivered gorgeous violin solos on Saturday night, during the White Swan and Black Swan pas de deux respectively.
The Swan Lake run is over, alas, but fear not. Another full-length story ballet, Coppélia, is just around the corner. This one is fun, fantastical, candy-colored and hilarious. You can order tickets online HERE. Dates are March 8 – 13, with two shows on both Saturday and Sunday. Here's a taste:

PS: Just discovered this: a lovely trailer of the production showing Yuan Yuan Tan as Odette/Odile, partnered by Tiit Helimets as Prince Siegfried. What's YOUR opinion on the feather caps?