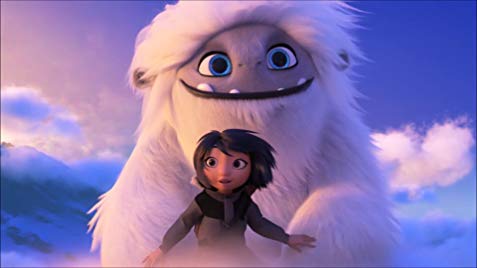 It's rare to see the violin celebrated in popular movies, let alone those geared toward children. We can only imagine the positive effect such a film might have on youth involvement in music, though, and that's what makes the new DreamWorks animated film Abominable so refreshing. In case you're not familiar with it, the movie details the adventures of a young violinist named Yi and her friends as they attempt to climb Mt. Everest with the help of a yeti.
Even though the film has been advertised and reviewed as being merely "sweet" and "sometimes goofy," Abominable carries real weight in its own way. The fact that the protagonists in a children's film are of Asian descent is another in a string of signs pointing toward a more progressive and inclusive Hollywood, which is nice to see. Asian people are typically underrepresented in media and entertainment, and it's important for the countless children of Asian descent in this film's audience to be able to see characters they can identify with.
Inclusion-wise, it seems this film is equally important for children with an interest in classical music or the violin, who so seldom see entertainment that speaks to that interest. Abominable's Yi is a brilliant Asian girl, whose power comes from her talent as a musician. The character (voiced by Asian-American actress Chloe Bennet) is strong, independent, and cool, meaning young kids will quite naturally admire her and her ability as a violinist. Perhaps, this will even inspire children who don't already harbor an interest to pick up the violin and beg their parents for lessons.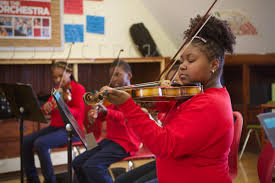 The film's stand-out scene consists of Yi playing her magical instrument, causing beautiful flowers to bloom in tandem with her playing. It's stunning, spine-tingling. The moment can rightfully be described as one of the most moving violin-centric scenes in popular film, present and past.
While the animation was breathtaking, the scene worked so well thanks in large part to the work of Mark Berrow, who performed the violin in the movie, and Charlene Ann Huang, the film's violin consultant.
Berrow is an accomplished musician who has worked on numerous major motion pictures, such as Inception, Solo: A Star Wars Story, World War Z, The Great Gasby, and The Twilight Saga: Eclipse. He appears to be becoming something of a go-to for modern popular films looking to make an impact with original music.
Huang, meanwhile, has been the Director of Music at DreamWorks Animation for a number of years.
"My role at DreamWorks Animation has essentially been that of 'Houston,' aka Mission Control. My job on a film is to make sure all parties between the film studio and our outside music talent are in synch and in communication about everything from the beginning of music production through final delivery," Huang has explained. That frankly sounds like a level of care the average film may not receive when it comes to music. It's no wonder that before landing this position, Huang was an intern for famed composer Hans Zimmer, who has produced some of the most captivating scores this century.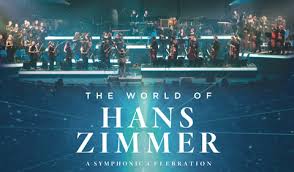 With this kind of talent behind the film, as well as a thoroughly positive reception so far, it's quite possible  that Abominable could be in line for some major accolades. Film fans have perhaps gotten used to seeing sites on the internet breaking from their usual themes to post betting odds on major film awards, and if you keep an eye on these in the coming months, you'll probably see this film's name come up. Granted, Toy Story 4 seems likely to top the bookies' odds for Best Animated Film. But Abominable is one of the few films that could challenge it. More interesting will be whether or not it garners attention in the musical award categories.
Even if it doesn't wind up winning awards though, this is undeniably one of the most exciting films for young people with an interest in classical instruments in some time. That it is animated, as well, opens this world of music to very young children. The fact that Yi not only plays violin but does so in such a magical way should encourage young people – and perhaps the rest of us, too – to pay more attention to the wonders of music in the real world.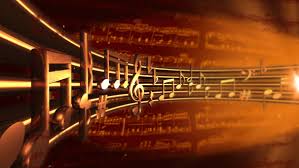 This post was written in collaboration with Emily Craig