Looking for times and details about the 2021 event on Oct 19th? Click HERE
World Ballet Day 2019 was Wednesday, October 23rd. Did you have to miss it and are now gnashing your teeth? Fear not! The Royal Ballet's 4-hour segment is now available for viewing. You'll find it a few paragraphs below. Want information about which companies were involved? Scroll down further.
Here is my original post from August…
 Like last year, World Ballet Day 2019 is being hosted by a smaller core group: The Royal Ballet, the Australian Ballet and the Bolshoi. Boo hoo for those of us in North America, who will once again miss seeing the San Francisco Ballet and National Ballet of Canada in their own 4-hour segments, but last year, taped contributions from other ballet companies around the world helped fill out the day, and the same seems to be the case for 2019. Cool!
This is the 6th annual World Ballet Day. Credit for the original idea goes to The Royal Ballet who, in 2012, live-streamed a nine-hour day of behind-the-scenes footage, which drew 200,000 viewers, and, since then, over 3.6 million viewers to the YouTube archive.
The Royal Opera House, home to The Royal Ballet and headquarters for World Ballet Day, has a great "World Ballet Day: Discover More" page HERE. If you're a newcomer to the ballet world and want to learn more, it's very much worth checking out. If you're an old-timer like myself, it's still very much worth a look.
Viewing of World Ballet Day 2019 will once again be available through Facebook and World Ballet Day's dedicated page. Click HERE (for Facebook, but head's up – it's not working for me at this moment) or visit the World Ballet Day website HERE, and if you scroll down to the bottom of the page, there are instructions that say, "Goes companies can be streamed by clicking on their names below." I just now checked it out and it's pretty nifty; the links connected to all the guest companies' Facebook page.
Those who will be in London on October 23rd are in for an extra treat. In line with this year's theme of "Every Body Can Dance," the Royal Opera House will open its doors to everybody and every body, offering activities, demonstrations, a free lunchtime performance, all in addition to what's going streaming online (via Facebook and YouTube). One perk of this for Londoners and The Royal Ballet both, I imagine, is the unparalleled exposure to the newly renovated Royal Opera House, completed in 2018. Chief Executive, Alex Beard, shared that, "We are delighted to open the doors to a transformed Royal Opera House, with our new Linbury Theatre, new entrances, foyers and terraces, a new café, bar and restaurant and refurbished Clore Studio, as well as an extensive programme of daytime events, activities and festivals. The Royal Opera House is now open every day from 10am, and we want as many people as possible to visit one of the world's most beautiful theatres, to experience our art forms and to get a taste of the remarkable creativity at play here."
How great is THAT?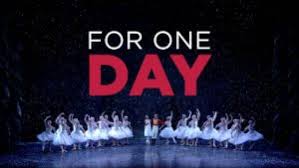 So get ready for World Ballet Day 2019, on Wednesday, October 23rd. Curious to know what the schedule will look like? Check out the chart at the bottom of this page, and its equivalent, list-style, further up. I also have a nifty time chart that I created for 2018 that shows what time each segment from the three main companies starts/stops in in YOUR location, that has just been  slotted in below.
For my coverage of the 2014, 2015, 2016, 2017 and 2018 World Ballet Days, click on their dates. And if you're hungry to read about behind the scenes in the ballet world, check out my novels from the Ballet Theatre Chronicles, Off Balance (only 99 cents!) and Outside the Limelight, named a Best Book of 2017 by Kirkus Reviews. The latter, and my newest dance-centric novel, A Dancer's Guide to Africa, are FREE today, October 22nd and tomorrow, to celebrate World Ballet Day. Just click on their titles!
World Ballet Day 2019 Official Schedule
The Australian Ballet, Melbourne
12:00-16:00 AEDT (UTC+11hrs)
Большой театр России / Bolshoi Ballet, Moscow
09:00-13:00 MSK (UTC +3hrs)
The Royal Ballet, London
11:00-15:00 BST (UTC +1hr)
Here's the biggest question I get asked over and over: "When does it begin and what are the times for each of the three main companies sponsoring the event? And what is the time in my time zone?"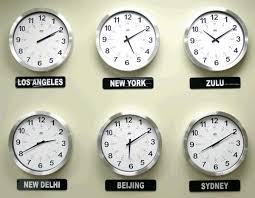 (For a nifty, real-time version of these clocks, click HERE)
Stop 1 is Melbourne and the Australian Ballet. When the world-wide event kicks off at noon in Melbourne on Wed Oct 23rd it looks like this for the rest of the time zones:
Moscow          5am Wed Oct 23
UTC/GMT*      2am Wed Oct 23
London            3am Wed Oct 23
New York        10pm Tue Oct 22
San Francisco 7pm Tue Oct 22
*In case you're scratching your head, "UTC" is what Greenwich Mean Time (GMT) is now called. I'm thinking it stands for "Universal Time Coordinated."
Stop 2 is Moscow and the Bolshoi on Wed Oct 23rd. After the Australian Ballet streams its four-hour segment, this portion will begin at 9am local time, which looks like this for the rest of the time zones.
Melbourne      4pm
UTC/GMT        6am
London            7am
New York       2am
San Francisco  11:00pm (Oct 22nd)
Stop 3 is London and the Royal Ballet. After the Bolshoi completes its four-hour segment, the Royal Ballet's 11am start looks like this for the rest of the time zones:
UTC/GMT        10am
Melbourne      8pm
Moscow          1pm
New York       6am
San Francisco  3am
And now for the guest companies:
AUSTRALIA and ASIA 
The National Ballet of Japan, Tokyo – 12:30-13:10 JST (UTC +9hrs)
West Australian Ballet , Perth – 11:30-12:00 AWST (UTC +8hrs)
Queensland Ballet, Brisbane – 13:00-14:00 AEST (UTC+10hrs)
Royal New Zealand Ballet, Wellington – 15:00-16:00 NZdT (UTC +13hrs)
Singapore Dance Theatre  12:00-12:30 SGT (UTC +8)
Hong Kong Ballet 13:00-14.15 HKT (UTC +8)
Korean National Ballet 15:00-16:00 KST (UTC +9)
UNITED KINGDOM 
Scottish Ballet, Glasgow – 17:15-18:00 BST (UTC +1hr)
Birmingham Royal Ballet – 15:00-15:30 BST (UTC +1hr)
English National Ballet, London – 15:30-16:30 BST (UTC +1hr)
Royal Academy of Dance, London – 14:30-15:00 BST (UTC +1hr)
Northern Ballet, Leeds – 16:30-17:15 BST (UTC +1hr)
MAINLAND EUROPE 
Nasjonalballetten UNG / Norwegian National Ballet, Oslo – 12:00-12:30 CEST (UTC +2hrs)
The Royal Danish Ballet, Copenhagen – 11:00-11:30 CEST (UTC +2hrs)
Bayerisches Staatsballett, Munich – 16:00-16:30 CEST (UTC +2hrs)
Das Stuttgarter Ballett, Stuttgart – 13:00-13:30 CEST (UTC +2hrs)
Wiener Staatsballett, Vienna – 15:15-16:00 CEST (UTC +2hrs)
Ballet de l'Opéra de Paris, Paris – 11:30-12:30 CEST (UTC +2hrs)
Het Nationale Ballet – Dutch National Ballet, Amsterdam – 16:30-17:00 CEST (UTC +2hrs)
Staatsballett Berlin  – 14:00-15:00 CEST (UTC +2)
Royal Swedish Ballet  – 12:45-13:15 CEST (UTC +2)
Polish National Ballet – 13:30-14:00 CEST (UTC +2)
La Scala Ballet Company – 10:45-11:45 CEST (UTC +2)
AFRICA
Cape Town City Ballet  – 15:00-16:00 SAST (UTC +2)
NORTH AMERICA
Ballet Concierto De Puerto Rico, San Juan – 10:00-11:00 AST (UTC -4hrs)
Acosta Danza, Cuba – 16:00-17:00 EDT (UTC -4hrs)
Houston Ballet, Texas – 11:00-12:00 CDT (UTC -5hrs)
Pacific Northwest Ballet, Seattle – 14:00-14:15 PDT (UTC -7hrs)
Alvin Ailey American Dance Theater, New York – 15:00-15:30 EDT (UTC -4hrs)
Les Grands Ballets Canadiens de Montréal – 15:00-16:00 EDT (UTC -4hrs)
BRAZIL
São Paolo Dance Company – 15:00-16:00 BRT (UTC -4)
May you all have a wonderful World Ballet Day! Have to miss the excitement? Fret not – a good portion of the footage will be available on YouTube after the event. I'll be on the lookout for it, and I'll post links or embeds. So come back and visit!