Is there a World Ballet Day happening in 2022? Happy to report, yes!
It's November 2nd and details are HERE.
Looking for archived material from World Ballet Day, now that it's past? Scroll down and click on each company's link to be led to their Facebook page where, if you're lucky, the complete footage will still be available!
And to honor World Ballet Day all month long (and through November!) my dance-centric novel, A Dancer's Guide to Africa, is FREE.  You can find that HERE. And psst: it connects to my forthcoming Ballet Orphans, a prequel to the Ballet Theatre Chronicles. Read the Africa novel before Ballet Orphans publishes on Jan 2nd, 2021 – you'll be glad you did!
Now back to our regularly scheduled programming…
**
It's World Ballet Day 2020! Hope you're enjoying a day chock-full of ballet, hosted by The Royal Ballet, The Australian Ballet and the Bolshoi Ballet, and including other companies from around the world.  Here's what the organizers had to say about this year's event: "COVID-19 has had a huge impact on the global dance community with dancers unable to rehearsal or perform for many months.  As new COVID-19 guidelines come into place, the dance world is slowly beginning to return to the stage and this year's World Ballet Day will provide an exclusive insight into how dance companies are responding to these new ways of rehearsing, working and performing. Each company will be streaming live rehearsals and bespoke insights in accordance with their respective local COVID-19 guidance via their Facebook and YouTube pages as well as via Tencent video in China."
World Ballet Day 2020 Times (see the chart at the bottom of this page for the guest companies' times) Click on the names for their Facebook page/live-streaming (and hopefully archived after the event) feed. (Note: Bolshoi Ballet's program starts 16m30 into the feed – but at this time, it's there!)
Here's a question I get asked over and over: "What time is it where I live when each of the three main companies are live-streaming?"  Here's that answer!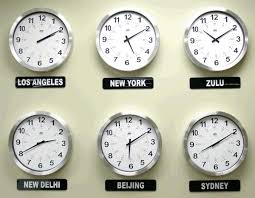 (For a nifty, real-time version of these clocks, click HERE)
Stop 1 is Melbourne and the Australian Ballet. When the world-wide event kicks off at 1pm in Melbourne on Thursday, October 29th, it looks like this for the rest of the time zones:
Moscow          5am Wed Oct 29
UTC/GMT*     2am Wed Oct 29
London            2am Wed Oct 29
New York        10pm Tue Oct 28
San Francisco 7pm Tue Oct 28
*In case you're scratching your head, "UTC" is what Greenwich Mean Time (GMT) is now called. It stands for "Universal Time Coordinated" and, at this time of the year, it is the same time as London.
Here's what you can expect to see from The Australian Ballet, in their own words:
Following safety restrictions in place in Melbourne, Australian Ballet have recently returned to the Primrose Potter Australian Ballet Centre (with special permission from the Victorian Government). They will start their day with a Covid-safe morning ballet class to live piano. Followed by Bodytorque.Digital, an online series showcasing new choreography. Interviews will feature their Artistic Health and Education teams discussing the work they've been doing this year.
Stop 2 is Moscow and the Bolshoi on Thursday at 10am local time, which looks like this for the rest of the time zones:
Melbourne      6pm
UTC/GMT       7am
London            7am
New York        3am
San Francisco  Midnight
Here's the Bolshoi Ballet itinerary, in their own words:
This year the Bolshoi dedicate their livestream to Pyotr Il'yich Tchaikovsky, as the theatre celebrates the composer's 180th birthday. The stream will also include access to rehearsals of The Sleeping Beauty, Swan Lake (choreography by Yuri Grigorovich), The Nutcracker (choreography by Yuri Grigorovich) and Onegin (choreography by John Cranko). Morning classes will be led by theatre tutors Nadezhda Grachyova and Alexander Vetrov. There will also be interviews with Bolshoi dancers Svetlana Zakharova, Ekaterina Krysanova, Olga Smirnova, Artem Ovcharenko, Egor Geraschenko and the head of the ballet company Makhar Vaziev.
Stop 3 is London and the Royal Ballet. The Royal Ballet's 11am start looks like this for the rest of the time zones:
UTC/GMT        11am
Melbourne      10pm
Moscow           2pm
New York        7am
San Francisco  4am
Here's the Royal Ballet's itinerary in a program presented by Royal Ballet dancers Alexander Campbell and Kristen McNally:
Pre-recorded Class on the Royal Opera House Stage
George Balanchine's Tchaikovsky pas de deux, rehearsal with Marianela Nuñez and Vadim Muntagirov
Cathy Marston's In Our Wishes, rehearsal with Fumi Kaneko and Reece Clarke
Christopher Wheeldon's Within the Golden Hour rehearsal with David Donnelly and Téo Dubreuil
Frederick Ashton's Dance of the Blessed Spirits rehearsal with Fernando Montaño
Valentino Zucchetti rehearsing a new work Scherzo, performed by Artists of The Royal Ballet
There will also be interviews and insights celebrating Black History Month and The Royal Ballet summer community engagement programme Doncaster Dances.
Looking for times and names of the guest companies? Keep scrolling to the bottom!
If you're a longtime reader, you'll know I covered the event comprehensively in 2019, 2018, 2017, 2016, 2015 and beyond. In September, when it seemed there would be no World Ballet Day 2020, I made it my goal to go find us some great ballet for all of us to watch online through the month of October, both performance and behind-the-scene peeks. So keep scrolling down to find what I've been discovering all month long!
Here's the Bolshoi Ballet's full four-hour coverage from last year's World Ballet Day.  I have never been able to watch much of the Bolshoi's section, due to time zone differences, so this is thrilling to me. You will need to be patient — the actual programming takes a minute or two to start. And for the "real" stuff, as in, the company dancers, company class, fast-forward to 58 minutes. And there's a gorgeous adagio at 1h28 worth checking out!
And here's another fun one. The Royal Ballet in company class, taking from 2019's World Ballet Day.
On Oct 5th, here's a fun article by Ballet News, part of their "From Student to Star" series, which offers exclusive interviews with graduates from vocational ballet schools around the world as they begin their professional careers. This interview features newcomer Maddison Pritchard. I've wondered how top-level students, on the cusp of completing training and joining companies, are managing through COVID-19. This gives me a hint.
On Oct 8th, here's an informative article detailing 10 Reasons Those Pointe Shoes Hurt.
New content on October 14th! Here's Russia's esteemed Perm Opera Ballet, where Polina Buldakova and Kirill Makurin star as Giselle and Albrecht in a stunning performance of Giselle. Enjoy!
On Oct 18th, look what is now available for preorder! Click HERE.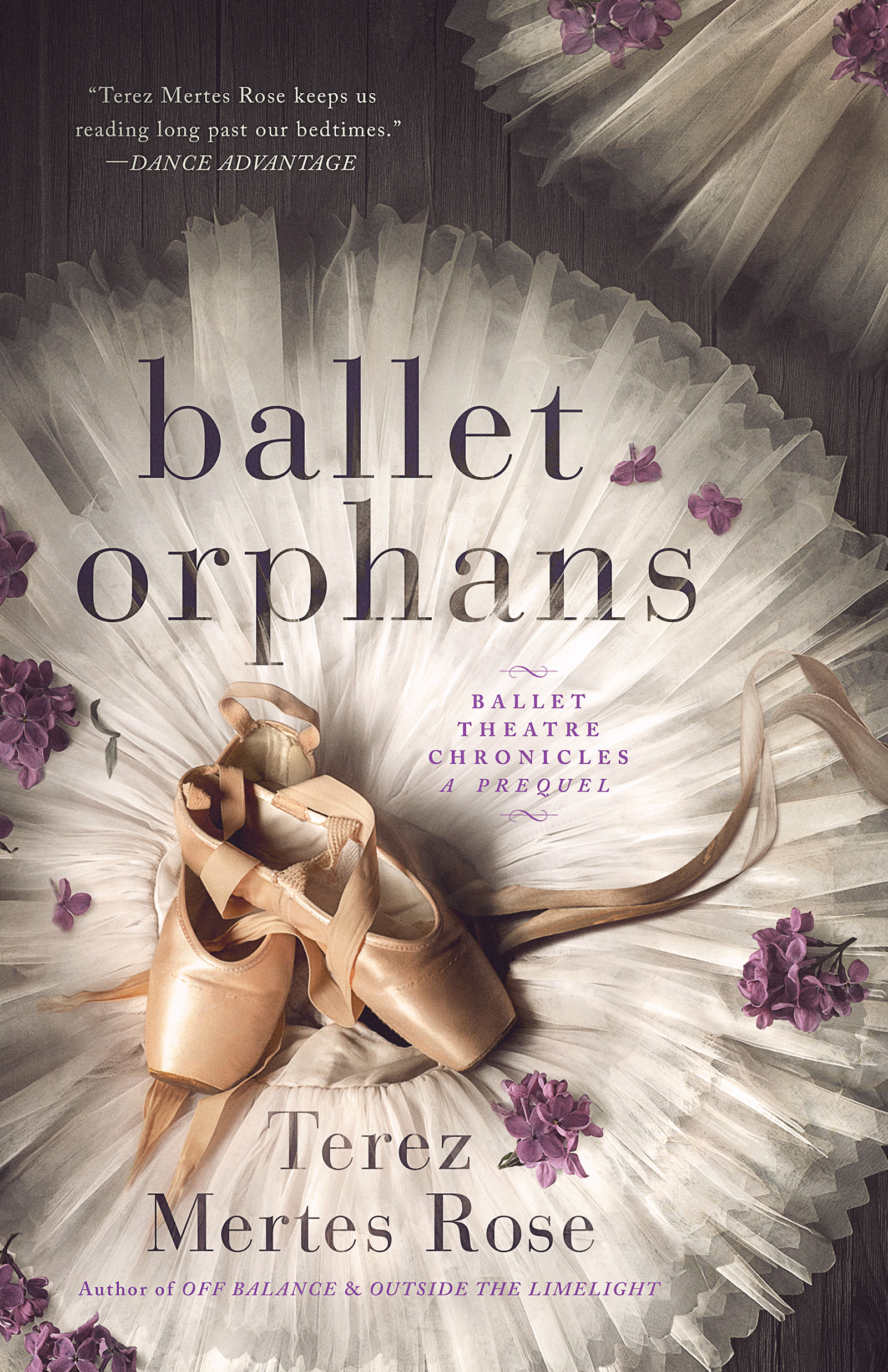 And finally, here are all the guest companies for World Ballet Day 2020 and the times that you can plan to watch YOUR favorite ballet company, and garner a few new favorites. If you go to the World Ballet Day website and scroll to the bottom, they have a chart whereby you can click on the company name and be led to that company's Facebook page, where you'll find their livestream at the appropriate time.