You stop ballet, you start back up. Life gets in the way. You stop, you start back up. Now here I was in the longest stoppage, ten years, amid an understanding that maybe that was IT for me and ballet. Having a child changes you, changes your body, your priorities, your sense of what you need to do. Your instincts and preferences are wholly realigned. Largely for the better, mind you. But there sits ballet on the other side of the equation. Lost to you. It takes a while before this alarming possibility and its ramifications sink in.
Ballet started appearing in the fiction I wrote. The muse began to whisper once again.
One day during a weekend in San Francisco, I decided to take an intermediate ballet class at the San Francisco Dance Center. I knew I couldn't waltz back into an advanced class. Likely I never would return to that level again. I arrived, nervous, feeling like a teen at an audition. In the cramped dressing room, others chatted and gossiped; I dressed and pinned up my hair with cold, clumsy fingers. I waited outside the studio in the hallway with the others, feeling in some ways like I'd never left the world, and in other ways like an imposter. The sound of applause following reverence came from the room and a moment later, out swarmed two dozen students from the last class. Inside, barre space began filling up fast for the next class. A sleek, pretty Asian woman with a red sweater and pink leg warmers frowned when I tried to claim a spot behind her. "There's really not enough space there," she told me.
I'd never been told such a thing. She was unsmiling, holding her ground. That alone almost made me leave. I slunk away, glancing about, finally latching onto a place when two others had just brought out a portable barre. We exchanged polite greetings and smiles; I was so grateful that they didn't try and shoo me away.
The worst challenge of the class was my brain. I've devoted myself to being a writer for seventeen years. My brain has changed in that time. I analyze, I observe, I speculate, I hypothesize. I'm not as good at processing oral directions as I used to be. I like to see it in writing now. Only ballet doesn't work that way. So. Listening. Watching. Staying focused. Yikes. Was I always this ADHD, or did it have to do with raising an ADHD son? Or being a writer?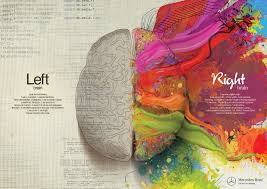 Like all longtime ballet dancers, I'm well versed in the structure and content of a ballet class,  the familiar routine of it. I know how to fudge it when I don't know the combination, using instincts and my peripheral vision to latch onto other students who have the combination down rock-solid. But this day it was shaky triumph more than pleasure that defined my mood as we worked through center work: placement, adagio, pirouettes, petit allegro. Finally, grand allegro. And by now, nothing, nothing would stay in my brain.
It's hard to explain now, in retrospect, why this upset me so. Perhaps because grand allegro is where I can still hold my own as a former performer. Or maybe it's because in that sweeping movement, you can really dance. I don't know. I only knew that I was messing up, all of it too much for my brain.
I blundered through right side, left side, berating myself and the situation. This was not fun, there was no joy, it was all intimidation and being mocked (surely only by myself) for what I'd once been and clearly no longer was. The second time across the floor I didn't even attempt the combination. I don't think that's ever happened in my entire life, in my 20-ish years of taking ballet classes. Instead I stood in the back, watching the others, and inside me I wept. Observing the glad smile on one woman's face as she scurried over to get in one last time to the left, I felt both deeply happy for her and wretched for me. She had it. She had that big thing that dance gives you, this pure joy of movement. And I'd lost it.
I stayed through reverence, of course—it's unspeakably tactless to leave before reverence unless you've made arrangements with the teacher prior, or know him/her well enough to make eye contact and then one of those little juts of the chin to signify "sorry, gotta run." But the instant class was done, I left, gathered my bag from the corner, huddled with all the other bags (at least the bag still fit in). I hurried to that cramped changing room and amid happy chatter of others, changed as fast as I could, getting out of there as fast as I could, hoping I wouldn't cry.
Well, I thought, as the brisk outdoor air of San Francisco smacked my face, I can mark that off my list for life. I marched over to a nearby Starbucks and ordered the most decadent thing I could think of, one of those mint chocolate chip Frappucinos that you avoid checking calorie content. With whipped cream, even. I huddled in a corner by the window and peered out at the endless parade of pedestrians that is San Francisco (Market Street can be particularly entertaining), nursing my broken ego, my sadness, my frustration that this grand reunion with ballet did not go as planned. Indeed, it couldn't have gone worse.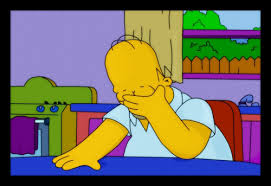 As my fiction writing featured, at that time, a story about a former dancer turned arts administrator who had to watch the young dancers and continually process what she'd lost out on, it sort of worked to my benefit to have this vanquished, hurting attitude. Over the ensuing weeks, I nursed my wounds, reciting my never again mantra, and eventually the shame of it ebbed. But it saddened me. I continued to mourn what I'd lost. Or was the loss of the illusion that I could return, unchanged, impervious to the march of time?
But life, one learns, gives and takes. And it's all a cycle. All of it. I should have understood that. Because, in that wonderful way the ballet muse does to people it has chosen to inhabit, it began to whisper to me again. Not right away. Not very loudly. And I was wary, remembering that pain, the personal sense of shame and defeat. I completed the ballet dancer novel, and while my agent shopped that to editors, I moved onto another project. Another year passed. (No book contract; that's another story.) The whisper became more urgent. My body longed to move in the way it could only do in dance. I also take yoga classes, kickboxing classes. I used to tell myself that was enough, that I could "dance" my way through them. The latter was, and continues to be, true. The former was not.
I chose the ballet world as a subject for my next novel again (no book contract on the newest completed novel; that's another story) this time featuring dancers who danced, dancers whose careers, whose livelihoods, were at risk. I went back to a ballet class because I physically could. To a smaller studio, more local, one with a regular following and wonderful teachers. And here I am, still. Fighting the demons in class still, off course. Ever struggling to deal with my lack of focus, my preference for reading and thinking and analyzing, rather than listening, observing, repeating. Struggling with my aging body, my lower extensions, my reduced sense of balance. But to have dance back, to have the muse there within me again, is worth the struggle.
© 2013 Terez Rose
Want to read more of my writing? OFF BALANCE, Book 1 of the Ballet Theatre Chronicles is now out in stores! http://www.amazon.com/Balance-Ballet-Theatre-Chronicles-Book-ebook/dp/B00WB224IQ/ref=sr_1_1?s=books&ie=UTF8&qid=1429554592&sr=1-1&keywords=off+balance+Terez