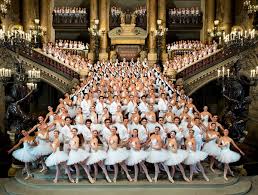 In January 2013, the news made headlines: the Paris Opera Ballet, that iconic institution, 355 years old, housed in one of the world's most glamorous ballet venues (Palais Garnier – you can read my blog and see pics HERE), had chosen a director of dance to succeed Brigitte Lefèvre after her twenty-year tenure. The winner: Benjamin Millepied. He of the Black Swan fame, having choreographed it, performed in it. Former New York City Ballet principal. Married actress Natalie Portman. 35 years old. That guy.
And now, fifteen months later, bye bye. In tendering his resignation yesterday, Millepied cited the desire to return to Los Angeles with his wife (and really, did anyone see Natalie Portman content with being "the wife" in Paris while her husband held the more important role/job in the household?) and focus on his own choreography and his own small company he created four years ago. But, really, was this ever supposed to be a great fit, a happy ending? The whole thing has had me scratching my head since it was announced. (Scroll to the bottom of my 2013 Palais Garnier blog.)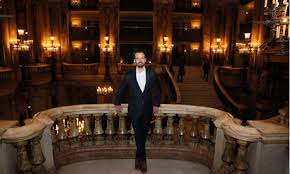 The Paris Opera Ballet, as with your average European institution that has been around for over three hundred years, is very tradition-bound. Through centuries, they've held onto rules that work, and it stands to reason they'll want to keep holding on to them. Which, regrettably, is not in synch with the philosophy of the 21st century. One of the toughest nuts to crack for Millepied was surely the Paris Opera Ballet's rigid hierarchy, starting with the fact that almost all of its dancers are coming from the company's training school. Almost all are French. In terms of promotions, they have a grading system that is strictly adhered to. Basically, you have to audition before a jury to move up to the next level, or even maintain your ranking. This might be one of the reasons San Francisco Ballet's lovely transplant, principal Mathilde Froustey, chose to stay with the SFB over returning to the POB. As a "sugét" (soloist), she wasn't succeeding at rising to the top, "étoile" level, no matter how beautiful and accomplished her dancing had become. Some dancers simply test better than others. There it is. The POB's loss, San Francisco's gain.
This surely wasn't an easy culture for a young, dynamic, new choreographer-director to infiltrate. But Millepied tried. Although I don't imagine he endeared himself to the institution when he was quoted in a documentary as saying that he was not yet satisfied with the quality of its dancing in the classics. 'I'm waiting to see real excellence,' he said. 'It's not the best classical troupe, but it might be the best contemporary company in the world.'
Yikes. Not the best at classical? Okay, there's the Mariinsky, the English National Ballet, The Bolshoi, The Royal Ballet. I'm sorry, Paris Opera Ballet has gotta go in that top five, at the least. Please.
Mind you, it's not like the guy was doing anything ghastly, and he certainly did some shaking up in a good way. He helped create a stronger social media presence for the company. His charismatic persona and glittery patina (I mean, look at who is wife is) drew not just interest but money to the institution. A breath of fresh air? You betcha. But maybe it was open windows during a cold Parisian winter in a drafty palace that proved not so beneficial to the shivering dancers who are used to doing things the POB way. And were longtime POB patrons looking for a change? Hmm. Dunno.
Anyway. If you're looking for Big Ballet News this week, there you have it. Everyone in the dance world is talking about it today. Here are some media links if you'd like to read more.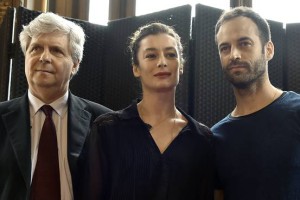 Succeeding him will be former étoile (principal rank) Aurélie Dupont, someone well versed in the world of the Paris Opera Ballet, which seems to make a hell of a lot more sense to my feeble mind. Dupont, 43, who retired from the stage last year, will become the new director when Millepied leaves on July 15. I've a good feeling about this appointment. For starters, she's been a part of the Paris Opera Ballet and its school for 32 years. She's likely been watching what has worked with Millepied's new approach and what has clashed. She knows the institution inside and out. Wishing her the best in this surprising (at least to me) new venture.