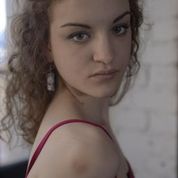 Picture this. You are an American teen, utterly enthralled by ballet, Russian ballet in particular. You're an aspiring ballerina and you're really, really, really good. The Bolshoi Ballet Academy in Moscow, having seen you dance, invites you to study with them. And not just the program for foreigners; this is the prestigious mainstream training for the best of the best aspiring young Russian ballet dancers. You are fifteen and your family lives in Texas. They have no intention of moving from Texas, much less moving to Russia.
What do you do? If you're Joy Womack, you spread your wings and fly.
At fifteen, Joy Womack left her family behind and moved alone to Russia to train, becoming the first American woman (since Anastasia Stevens back in 1960) to graduate from the Bolshoi Ballet Academy and receive a contract to dance with the Bolshoi Ballet. The challenges, and the ones to follow, are chronicled in  Joy Womack: the White Swan, a gorgeous new documentary film, a US-UK-Russian co-production, directed by Dina Burlis and Sergey Gavrilov.
If you enjoy ballet documentary films like Ballerina and First Position as much as I do, you're in for a treat. As the author of the Ballet Theatre Chronicles, I love to research and write behind-the-scenes ballet novels (Off Balance, Outside the Limelight, Ballet Orphans), so watching this documentary was pure catnip. In it, we follow Joy through her training and into her career, first dancing with the Bolshoi Ballet and then as a principal dancer with the Kremlin Ballet, where she ultimately attains the prize role of dancing Odette/Odile in Swan Lake. The film offers an irresistible behind-the-curtain glimpse of the Russian ballet world, its rigors and challenges, the toll it takes on a dancer, both emotionally and physically, and the drive to pursue excellence through dance, whatever it requires. It is a deeply personal film as well, focused on the myriad challenges Joy faced as an American ballet professional, wholly committed to dancing professionally in Russia.
Following is a Classical Girl exclusive Q&A with prima ballerina Joy Womack:
Classical Girl: Tell us about training at the Bolshoi Ballet Academy. You were in the "Russian" division versus the "international" one, correct? Can you explain the difference to my readers?  
Joy Womack: The Bolshoi Ballet academy now has three different training tracks or programs. Their professional Russian diploma program, which trains dancers to graduate with a degree that is recognized by the government and qualifies you to work in a Russian theater as an Artist of Ballet. The International program also gives foreign students a chance to study and complete this diploma but there, classes are taught by different teachers and they don't have the same performance opportunities as the Russian track. The third track is a trainee opportunity for foreigners wanting either a certificate of completion or a chance to audition for the foreigner diploma course after a year of study. There are many foreign students now who have been chosen to join the Russian classes and it's so exciting to see more and more foreigners joining Russian ballet companies.
I was lucky to have been chosen to join a Russian class and to have many performance opportunities dancing soloist and principal roles while I was still in School. My Russian diploma and time working in Russia has actually given me the legal status to apply for Russian citizenship.
CG: What was it like to leave your family in Texas behind to move alone to Russia, at age 15?
JW: It was an opportunity that I knew wouldn't come along again. I am grateful for a sense of foresight that drove me to disregard the hard emotions of leaving what was familiar and take a risk to forge a different path. I really wanted to take a road less traveled.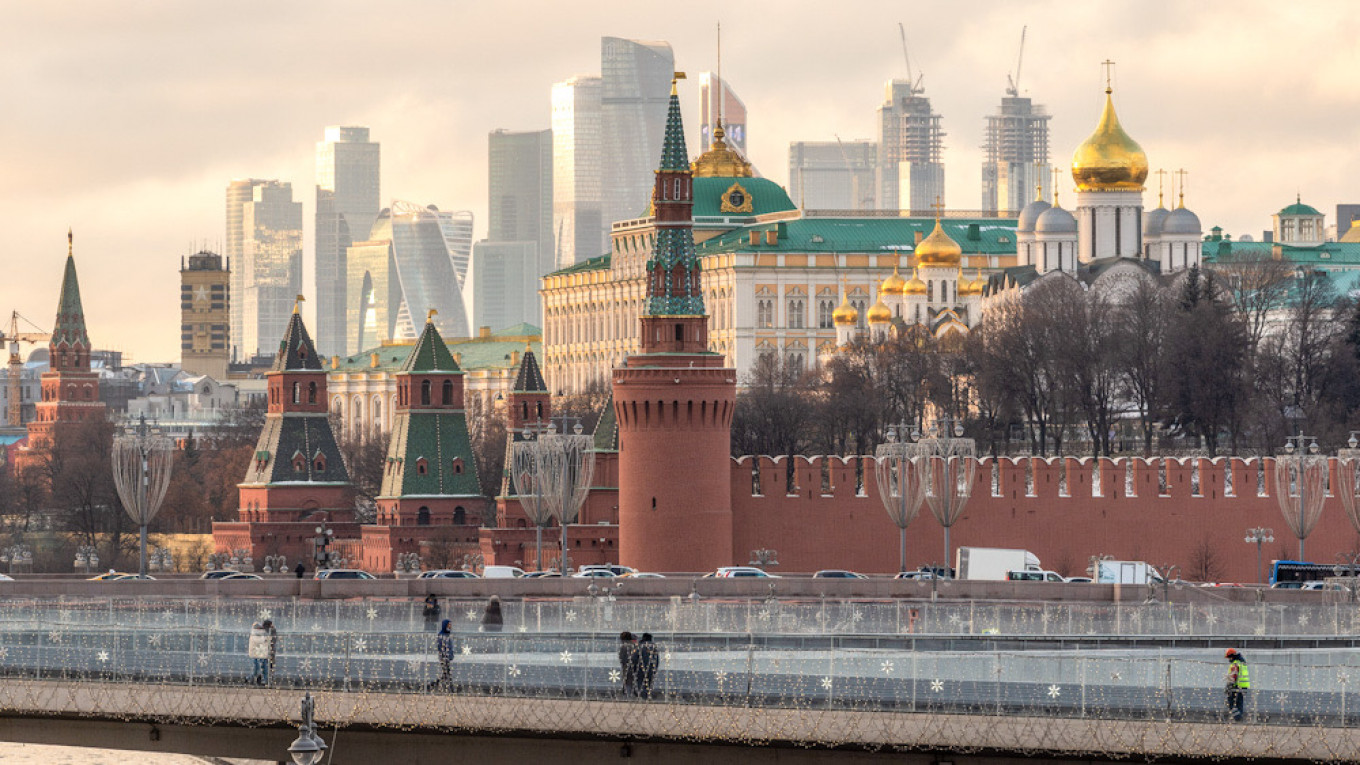 CG: What has been your favorite thing about living in Russia?
JW: Working in Russia has opened my heart, mind and horizons in ways I know couldn't be possible anywhere else. Choosing a singular favorite thing about living in this amazing country is difficult. The people, respect for tradition, love of art, and ability to perform and some of the things that have left and imprint on my soul.
CG: Do you have an early memory, a formative moment, that made you realize you wanted to be a ballet dancer?
JW: I remember seeing the Bolshoi Ballet perform swan lake in the Kodak Theatre in Los Angeles when I was six years old. I told my mom after she explained that the dancers do that for a living, that I wanted to be a soloist in the Bolshoi Ballet. I forgot about that story until my mom reminded me of it when I joined the Bolshoi and got to perform the Spanish Doll in the Nutcracker.
CG: What did you miss most about the U.S. and "back home" those first few years away? Has that changed in the ensuing years?
JW: I think when things got hard emotionally and physically, I missed the physical comfort and encouragement my Dad could provide in a difficult situation. Knowing I was on my own in several situations was a way that I felt I missed out on the cocoon of childhood. Certainly getting used to holidays and birthdays far away from my family was hard during the first years.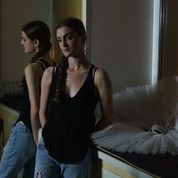 CG: What are your pointe shoes of choice these days?
JW: These days I am a proud wearer of Gaynor Minden pointe shoes. I am a big fan of the fit and attention to details by the team at GM. Certainly the customer service and the fact that the company is led by an strong, barrier-breaking female (Eliza Minden) is a huge motivator for me as well. I want to embrace the mission of the brands I wear and represent.
CG: Can you share with readers what, on an average day, are the physical aches and pains you deal with as a professional ballet dancer?
JW: Hmm. I had a teacher say, "If you aren't in pain or something doesn't hurt when you wake up in the morning, you are most certainly dead or lazy." These days I manage the arthritis that comes with more than twenty years of dancing and the soreness of the current rep. The worst part of being a dancer is the soreness that comes from getting back into shape after time off.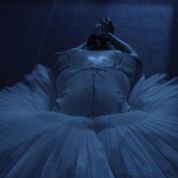 CG: What are your favorite Russian foods?
JW: I have a love affair with cabbage, mushrooms, and onions that started when I moved over to Russia. Astrakhan, where I currently work, is a region known for its produce. I love the famous Astrakhan tomatoes and watermelon. The summer salads are especially amazing!
CG: 2020 was a terrible challenge for ballet professionals all around the world, with the restrictions of COVID-19. How did you cope? Will you return to freelancing on the international circuit as COVID restrictions around the world ease?  
JW: The COVID -19 crisis was absolutely devastating for my industry and it breaks my heart thinking of the time lost, financial devastation, and premature retirement of many of my friends. For me it was a time that I thought might end my career. I had made a transition that year to try working in the US and before I could even get used to a different system we were hit with the first lockdown. The hardest hurdle was of course trying to stay in some kind of physical shape. Towards the end of the summer I was lucky to find a school that let me train in their studios but before, it was just a zoom barre and conditioning at our ranch in New Mexico.
In August 2020 I was offered a job in Astrakhan, Russia and I was over the moon to have the opportunity to get to perform again. Initially I thought it would be temporary but as I observed the comparison of my colleagues in Russia versus the US, I made the decision to return to Russia full time. Next year I hope to add guest performances, choreography, teaching, and speaking back into my schedule in between performing and teaching in Russia.
CG: You have a great social media presence as well as strong entrepreneurial skills, alongside your talents as a ballet dancer. What projects are big on your list right now? Where do you see yourself, ten years down the road?
JW: Thank you!  It's hard to balance things with my schedule. Next week I will be getting married to Andrew Clay and I am excited to build our lives between the US and Russia. I am continuing to put out content on my YouTube channel as well as adding to an online course we offer. We have a fundraiser going for the female dancers in my company, trying to raise enough for a few pairs of shoes and Perfect Fit shoe inserts for next season. Only 1,400 US dollars to go! I am hoping to build more cultural collaborations between different countries and the US. I would like to get a master's degree from the Vaganova Ballet Academy in St. Petersburg. This September I will become a dual citizen of the US and Russia. Although I have a lot of things planned for the next season growing  my repertoire and continuing to perform is my current goal.  Follow my social channels for more fun things coming!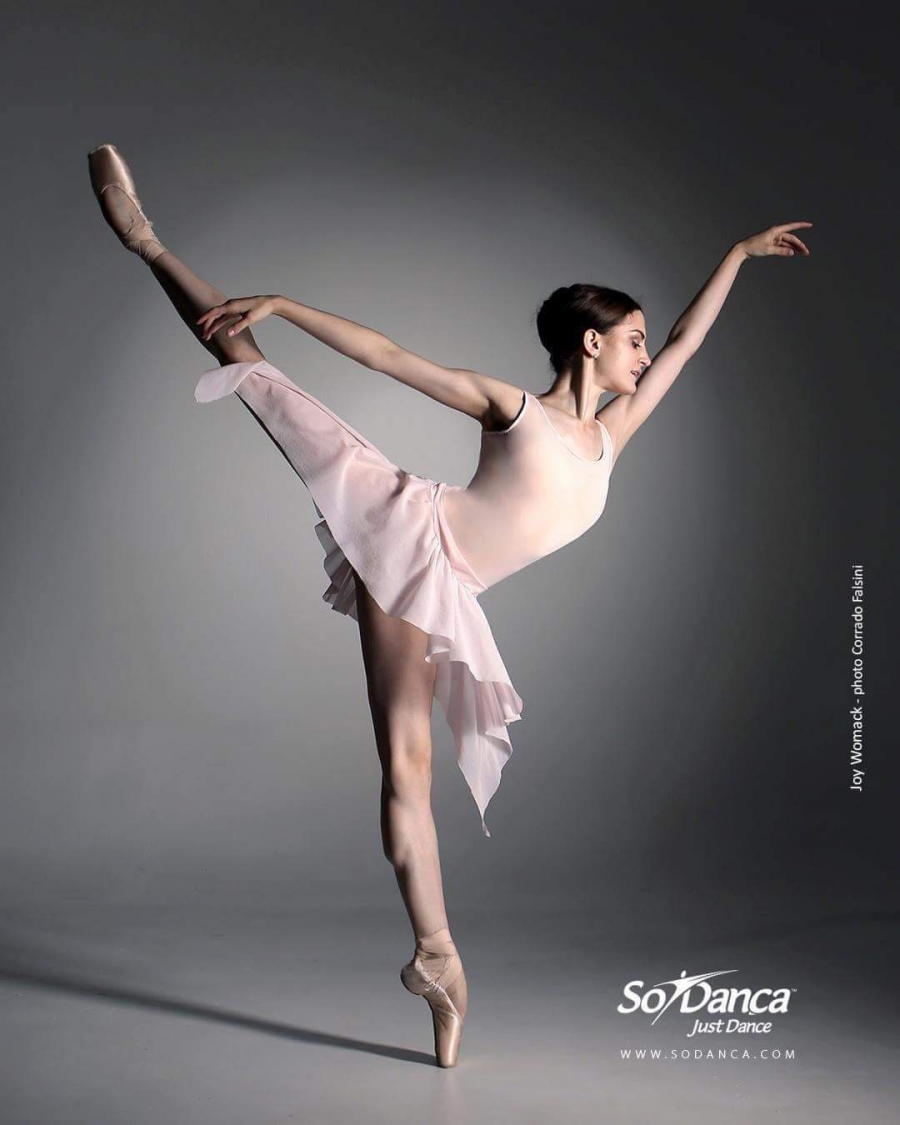 CG: What do you like most about your work as a professional ballet dancer?
JW: I love the chance to meet people, hear their stories, and be a part of the magic of performance. There is peace that is built and maintained through a diligence and commitment to routine. A perk is to be able to learn new things every day.
CG: Do you have a story to share, an onstage gaffe or costume/scenery malfunction from the past, that was scary or unnerving at the time, which you can now laugh about?
JW: I will never forget falling flat on my bum during the white adagio while performing Masha at the Kremlin in front of 6000 people. Similarly I once got my headdress as Queen of the Night stuck in my partner's belt during a lift.
CG: In regards to dance, what's the best piece of advice you've ever been given?
JW: Everyone and every place has cons. Choose the people and  the place where you know how to deal with those cons. Learn as much as you can. Be patient, be kind, be humble. Work smart.
CG: What would you, in turn, offer as advice for young (or not) readers who dream of becoming a ballet dancer?
JW: Enjoy the victories and laugh at the fails. Time has a funny way of making accidents more funny than terrifying. Hard work, persistence, patience, and diligence are qualities that always set you apart.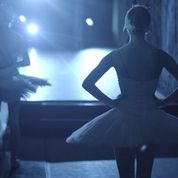 If you live in the UK, you're in luck: the film released on July 19th on digital platforms across the UK, distributed by 101 Films. For those of us in the US, the good news is that Film Movement has acquired North American rights and you can click HERE for updates on a release date. Currently it's slated for an Aug 5th showing at the Sonoma International Film Festival, with broader distribution forthcoming.
Want to follow Joy Womack on social media? Here are some of her links: