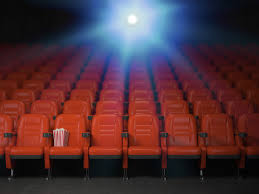 Here in the Northern Hemisphere, it's the height of summer, and if you're like me, you're feeling a vacation-y torpor in the air, alongside the heat (or maybe as a result of the heat). You want to do something indulgent for yourself in the evening when it's light for so long that you feel guilty about going up to bed too early (for those like myself who get up at 4:30am, this is a regrettable facet of summer). You've already indulged yourself with ice cream or your favorite cold beverage; now for something less caloric.
Movies. Diverting and/or illuminating movies. Specifically, ballet movies.
So without further ado, because I know it's the prospect of a list that drew your eye and not my musings on the seasons and how it affect sleep habits, here's my list of 10 ballet flicks I think you'll love. A brief description of each, courtesy of the Internet Movie Database (IMDb), a few trailers, and my thoughts, follow below.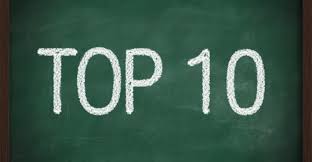 The Turning Point
First Position
Ballerina
Mao's Last Dancer
The Company
Ballet 422
Billy Elliot
The Red Shoes
Center Stage
Black Swan
And now for a few more details about these 10 films…
#1 The Turning Point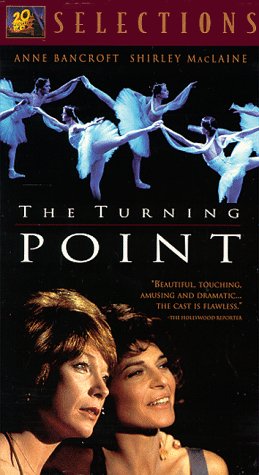 1997, directed by Herbert Ross
When her daughter joins a ballet company, a former dancer is forced to confront her long-ago decision to give up the stage to have a family.
This was my first ballet movie, starring Anne Bancroft and Shirley MacLaine.  It was my first "thunderbolt" moment, where it all but knocked me over, this desire to dance ballet, to perform onstage, understanding that I could never be happy without ballet in my world. You know the intensity of a teen crush? That was this feeling. Watching it, that first night, literally changed my life. It still gives me prickles to think about it. There are stunning performances by ABT (American Ballet Theatre) luminaries, particularly Leslie Browne and Mikhail Baryshnikov. There's a gala performance in the movie's last quarter that's a must-watch for ballet lovers. That and the Romeo and Juliet pas de deux, between Browne and Baryshnikov. Just amazing.
#2 First Position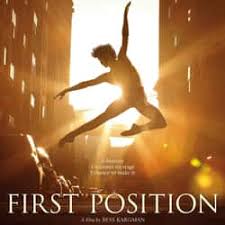 2011, directed by Bess Kargman
A documentary that follows six young dancers from around the world as they prepare for the Youth America Grand Prix, one of the most prestigious ballet competitions in the world.
I absolutely love this documentary that reveals itself as skillfully as a movie, with a suspenseful momentum that keeps moving it ever forward. Humor, candor, tears, grit, triumph. Director Bess Kargman has delivered a marvel here. One to watch over and over.
#3 Ballerina
2006, directed by Bertrand Normand
This documentary gives insight to the lives of five ballerinas, all at different points in their careers. Looking at the operations of the Vaganova Academy and the Mariinsky Theatre, the life of a ballerina is disclosed.
My fave. I watch it annually. It's a fascinating glimpse into another culture's ballet world, and the training at the Vaganova Academy is the best in the world (although the Paris Opera Ballet, the Royal Ballet and the Bolshoi might beg to differ). It was through watching this that I better understood the discipline and pain that play a big part in training to become the best of the best in ballet. That, and raw talent and ideal body type. Ballet at its core harbors a certain amount of ruthlessness and cruelty. There it is. That is not going to change. Art and beauty come at a cost, but the end result is glorious, transcendent.
#4 Mao's Last Dancer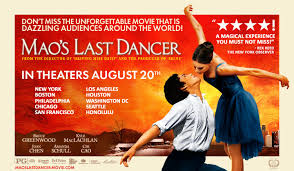 2009, directed by Bruce Beresford
In Maoist China, a boy is taken from his family and trained to become a dancer, but everything he knows is challenged when he is chosen to attend a ballet summer school in Houston, Texas.
I really enjoyed this film, based on the real-life story of Li Cunxin. There's this delicious tension that builds, so it's got a solid "against the odds" plot line that proved to be a great crowd-pleaser. The book by the same name has garnered a lot of positive acclaim too.
#5 The Company
2003, directed by Robert Altman
Ensemble drama centered around a group of ballet dancers, with a focus on one young dancer who's poised to become a principal performer.
I loved this one for its "realness," drawing inspiration from the stories of dancers at The Joffrey Ballet, many of whom were featured in the film. Robert Altman was the director and this is the kind of thing he does so very well.  That said, the plotting takes a back seat to characterization, and that's going to annoy some viewers. Me? I love movies that focus on the characters. I almost don't need a plot if the characters are real. This style enhanced the sense that I was seeing the real deal, through the dialogue snippets, the ballet scenes, the injuries, the artistic director's lectures and rants, the juggling act he himself had to do, balancing art and choreographers' wishes with budget. Neve Campbell did a great job of looking like a real ballet professional (not like I'm comparing her to Natalie Portman in her own attempts in Black Swan, but, well, okay, I'm comparing her to Natalie Portman. Neve wins, hands down, as a convincing ballerina).
#6 Ballet 422
2014, directed by Jody Lee Lipes
From first rehearsal to world premiere, Ballet 422 takes us backstage at New York City Ballet as emerging choreographer Justin Peck crafts a new work.
I just now watched this for the first time. Loved it for all the detail someone like myself (no detail too small if it's the ballet world) craves. It reminds me of The Company, in a way, these short vignettes that portray a fleshed-out view, but it can seem disjointed at times, too.  Having seen three of Justin Peck's ballet (and not liking all three, to be honest), I loved this close-up on him and the NYCB dancers.
#7  Billy Elliot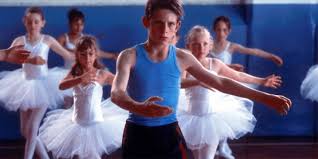 2000, directed by Stephen Daldry
A talented young boy becomes torn between his unexpected love of dance and the disintegration of his family.
This one is an adorable coming-of-age comedy-drama, set in County Durham in Northeast England during the 1984-85 miners' strike. It's got a lot of mainstream appeal. Friends who'd never go to "a ballet movie" have gone to see it and loved it. It's about a kid from a working-class family who's drawn to a ballet class with a bunch of girls, and Dad, of course, will have none of it, except, well, when ballet calls your name, that's what you listen to. It was a bit simplistic at times for a ballet purist, such as the way the dozen little girls attend class wearing costume tutus, like you'd normally only see in the end-of-year recital. That's not a common practice, particularly as these are older girls, not little four-year-olds whose idea of ballet is pretty much all about just wearing the tutu and doing a little spin here and there. But I have to admit, the above graphic for the film says it all so well.
#8 The Red Shoes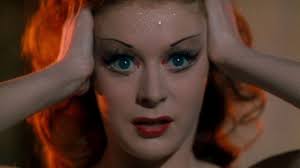 1948, directed by Michael Powell and Emeric Pressburger
A young ballet dancer is torn between the man she loves and her pursuit to become a prima ballerina.
You know those nights where you just feel like an oldie flick? Saturday night and you're not going out, so you pour yourself a glass of wine, sit back, and enjoy an Oscar-winning classic. This one stars Moira Shearer and is based on the Hans Christian Andersen fairy tale. It follows a young dancer who puts on a red pair of pointe shoes that can never come off, forcing her to dance to her death. This one bears a connection to my own performing days. In my final season with the Kaw Valley Dance Theater in Lawrence, KS, I was given the lead role in Mary Marshall's The Red Shoes, who'd recently choreographed and set it on the Joffrey Ballet. It was the most amazing, intense ballet I'd ever danced. I just loved it. It was also my final performance with the Kaw Valley Dance Theater; three weeks later I joined the Peace Corps and moved to Africa. Goodbye, beloved performing arts world, hello culture shock.
#9 Center Stage
2000, directed by Nicholas Hytner
A group of 12 teenagers from various backgrounds enroll at the American Ballet Academy in New York to make it as ballet dancers and each one deals with the problems and stress of training and getting ahead in the world of dance.
Admittedly one of the best known ballet flicks, this is an angsty dance drama that plays to a younger audience—no surprise in that, as it features a group of teens—although it has mature PG-13 issues and is intended to appeal to adults as well. I haven't watched it for 20 years; maybe I'll watch it again this summer and see if my opinion of it has changed. Like in The Turning Point, there are actual ABT dancers performing, including Julie Kent, Ethan Stiefel and Sascha Radetsky.
#10 Black Swan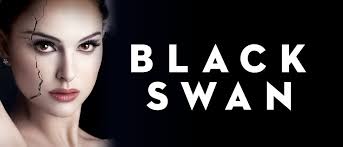 2010, directed by Darren Aronofsky
A committed dancer struggles to maintain her sanity after winning the lead role in a production of Tchaikovsky's "Swan Lake".
If you're a longtime reader, you might know what I think of the psychological thriller, Black Swan. If not, HERE is my post on 10 Reasons Ballet Dancers hate Black Swan. Turns out it was a controversial post, garnering 75 comments, a good number of which rail on me for "taking it too seriously" which cracks me up because there they are, taking a blog too seriously. But, hey, I'm all about spirited dialogue and I've let even the meanest ones stay. And kudos to Sarah Lane, ABT principal with the who was Natalie Portman's dance double. That aspect of the film was extremely well done, and Portman's interpretation won her an Academy Award for Best Actress. If you haven't seen this and you love psychological thrillers bordering on the horror genre, this is a must-see.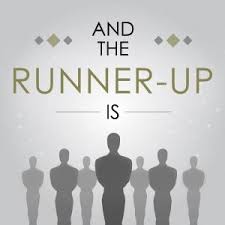 Runners up for this Top 10 list would include: A Ballerina's Tale, Ballets Russes, White Nights, Save the Last Dance, Dancers, Fame and a film I know nothing about called Polina.  There are so many more; check them out HERE.
Happy Summer to you, dear reader (or winter, if you're in the Southern Hemisphere) and happy viewing!