Interested in my ballet fiction? Check out the Ballet Theatre Chronicles (Off Balance, Outside the Limelight, Ballet Orphans) and the curiously connected A Dancer's Guide to Africa. Just click on their titles!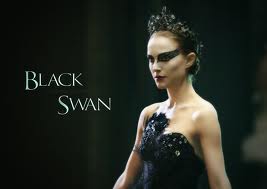 I hated Black Swan. Successful film that it was, I hated many things about it, mostly the way it depicted ballet dancers in a way real enough to convince the mainstream population they were seeing the real deal, behind the heavy velvet curtains. But, oh, come on.
I wasn't blogging when it came out in 2011. Everyone else wanting to rant has had their rant. Now I get mine.
Everyone knows what the movie's about, right? You're not going to make me suffer through writing a synopsis, are you? The heroine, for lack of a better term, is ballet professional Nina, talented but wimpy, over-connected to mommy, who commences a descent into madness while grappling with both her need for perfection and her inability to master both the White Swan and Black Swan for the company's upcoming performance of Swan Lake. Oh, and toss into the equation rival Lily. Who's far more intriguing than whiny Nina from the get-go.
Lame synopsis, I know. But so's the movie. No, correction. It's an award winning film, a great horror flick and psychological thriller. It's just not a great ballet flick. I don't know any ballet dancer who enjoyed the film. Why, you ask? Ooh, thank you!
Ten reasons we ballet dancers hate Black Swan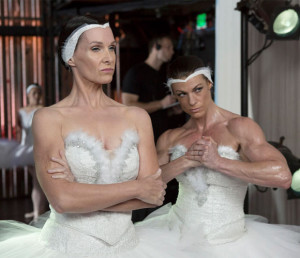 1) Nina is a wimp. She's timid. She spends most of her day with a panic-stricken expression. Zero confidence on her face, in her body language. She doesn't pour her pathos into her dancing (maybe because the actress isn't a real dancer and doesn't understand how). Great acting, for the talented, lovely Portman. Except that, um, ballet dancers just aren't that way.
2) In the morning, when the women arrive for company class and a day of rehearsing, apparently they flock to the dressing room and pile in there (one room), and carefully apply makeup, the full works. Um? That's what you do 60 minutes before curtain for a performance. WTF, is company class a glamour show? You enjoy that mask-like full makeup feeling at 10am?
3) In company class, during barre, artistic directors don't walk in and commence a digression, a motivational speech, while the dancers are immersed in their exercise. Barre is for doing barre. Announcements come afterward.
4) The artistic director is grossly over-sharing. "Sex – do you enjoy it?" he asks Nina. "I mean, come on. We need to be able to talk about this. [..] I don't want there to be boundaries between us." Well, now. That's got the making of a functional, professional relationship. Um, best not to let the AGMA rep hear about this. Or the labor board. Or the BBB. And just when you thought it couldn't get worse… "I got a little homework assignment for you. Go home, and touch yourself." Ewww.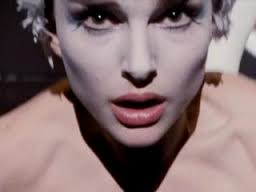 5) In the movie, there is one lone principal. There is, at some point, the announcement of a new lone principal. There is a suicide of aforementioned lone principal when she becomes a "former." (Oops, should I have said "spoiler alert?" Nah…) Oh, wrong in so many ways. Companies have a handful of soloists and principals. (See rant #9.) Not one lone star. And suicide over the loss? People. Career dancers go on to have other lives, even as they might struggle with the transition. Suicidal depression and ballet meet far less than you'd think, watching Hollywood's rendition (as do psychosis and ballet). Ballet dancers are warriors. From an early age, they're well trained to cope with tremendous pain and disappointment. To rise to the top of the top, you understand that pain and disappointment are part of the package. The eventual pain and insecurity of pondering "what comes next?" are, as well. You deal. You are a survivor.
6)   Mommy is Nina's roommate. Mommy helps undress her. Mommy helps her sew her pointe shoe ribbons. Mommy clips her nails too. Just in case you don't get how wrong this is, let me elaborate: the average professional ballet dancer, particularly one in a top tier company, has quite possibly been living on her own, fending for herself, since age 14. If you live in a ballet city, that's way cool. But ever so many young dancers whose talent will take them to the rank of principal, will head off to New York, San Francisco, Paris, Moscow, London, Amsterdam, etc, on their own. Live in a dorm. The Vaganova Academy takes kids at age ten. If you're good, bound for the high echelons, you learn at a very early age how to be self-sufficient. Further, real dance moms are such unsung heroes, such diligent, solid supporters of their daughter's careers, it burns me to see a dance mom portrayed in such an icky fashion. Creepy, creepy. Okay, successful psychological thriller flick fodder. Just not how it is in the dance world.
7)  Lily, Nina's nemesis, dancing in rehearsal, laughing and relaxed, has her hair down, swinging all over the place. We are made to believe that she is somehow upstaging the uptight Nina, the ultimate bunhead. Okay. The tucked-away hair thing—we dancers like the feeling. As a lifelong exerciser, I want my hair to be out of my face while moving. I don't know anyone who doesn't. It looks stupid and distracting, all that loose hair. It gets in your mouth. It clings to your sweaty parts. It does not feel liberating. It's claustrophobia-producing. A woman doing ballet with long hair down (unless it's a contemporary ballet performance and thus intentional) doesn't look free and relaxed, she looks like someone who isn't a ballet dancer and who has no sense of the dance etiquette.
8) Sarah Lane didn't get the recognition she deserved.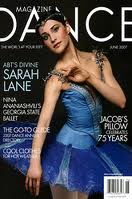 Don't believe the Fox Searchlight/Portman camp propaganda. Natalie Portman didn't do 90 percent of the dancing. There's all sorts of neat editing you can do with one person's moving body and another person's head superimposed. Great job there! There was a lot of hype, just before the Academy Awards, at how neat it was that Natalie could dance like a professional after only two years of training. That would certainly be a neat trick. But we can tell, we ballet dancers, when we're seeing the real deal. Hint: the tight neck and expressions were Natalie's. Hint: the ungainly hands were hers, as were the stiff port de bras movements. On the other hand, the tight fifth positions, the bourrées, the turns, the elegant lines, were Sarah Lane's. Yes, you can "learn" ballet in two years. But you will look like someone who learned ballet in two years. Someone who has been at it since childhood, who spends six hours a day at the craft, will have a finesse, an authenticity, an innate sense of grace that you simply can't learn quickly.
9) Lily, the newcomer, has been made Nina's alternate for Odette/Odile (AKA the white/black swan). Well, gosh, that's fine thinking on the artistic director's part to have more than one dancer learning the lead role. Positively inspired. He's really thinking outside the box there. This is sarcasm. I'll stop now, in order to inform you that there are usually multiple casts when a ballet company performs Swan Lake. It's not a cheap production to put on; companies that can afford to produce it will have the means and funds for multiple casts. And a smart artistic director knows to share the wealth and not piss off talented dancers who are at the same level. Early in the movie, it looked like there were five or six talented soloists vying for the role. Poof, they disappeared, it seems. Too bad, so sad.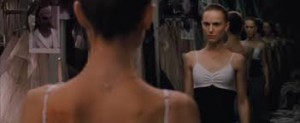 10) Most of all, we ballet dancers hate how our beautiful ballet world and craft have been distorted, made tawdry and sort of unclean. This pure art of ours that's so much about beauty and grace and, okay, yes, the pursuit of perfection and its impossibility to arrive there, and yes, that is neurotic to strive so passionately, ignoring physical pain and the low odds of success. But it's the good kind of neurotic. Say, the obsession of someone training for the Olympics. In fact, consider this: what if they did a similar movie on the Olympics, the dirt behind the scenes? Not the administrators, but the athletes? Their training, their grueling struggle to achieve the highest echelons. Feels kinda wrong to propose it, huh? I don't know about you, but in my mind, we need our purer endeavors, vocations, to make up for the cluttered nature of the commercial world.
Okay, so maybe I've gotten a little sanctimonious here. Preachy about tainting high art with commercialism. I have a sense of sport, a sense of humor, honest. Even about ballet. Which is why I'm offering a bonus reason here, in the opposite direction. Here's the number one best thing about seeing Black Swan: I can really, really enjoy the SNL spoof of it, with Jim Carrey as the ultimate black swan. Oh, too much fun. Readers, enjoy. And don't go saying The Classical Girl doesn't have a sense of humor about Really Bad Ballet.