In my last blog I offered you, dear reader, 10 Happy Classical Tunes for a Pandemic. But what if you don't feeling like listening to "happy" music right about now? You're in too much pain. Understandable. Been there. It's that weird state that commonly follows the death of a loved one, or something huge like a divorce, loss of a job, a home, (or, say, a pandemic). One minute, jokes and happy music work splendidly. The next, everything turns dark and grieving. At that time, what you want is music that hits you there, deep in the bogs of your heavy heart, that won't try to lift you up and away. Instead it makes you feel gorgeously comforted right there, in that brooding place, that's dark but not, because it is, in truth, an extraordinary, mystical, otherworldly state that maybe you don't need to run from.
Yeah, that feeling.
So once again, my sister Annette and I have put our heads together to compile this list. Some of these 10 pieces are sad. All are soulful; all are beautiful. They might make you cry. And, reader, not only is that okay, it's WONDERFUL. Welcome to all flavors of the human experience. It's where we all belong, uncomfortable or not. That is real living.
And so, without further ado…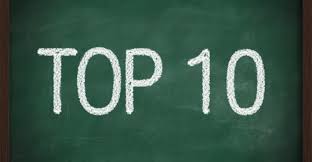 10 Somber Classical Tunes for a Pandemic
Yikes, this is all heavy stuff to listen through. I say we end it with an embed of Lucia Popp's performance of "Solveig's Cradle Song." It truly carries an "everything will be all right" feeling. Enjoy, dear reader. And know that, in spite of how everything looks and feels right now, eventually, everything will be all right.