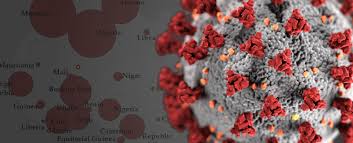 It's a tall order these days to command oneself to be happy and productive. I myself have started and stopped this blog over a dozen times in the past few weeks. Something in me is frozen, distraught, in shock over the same thing everyone else is feeling discomfort and/or trauma over, and even though that alone is deeply profound and inspirational—we are all sharing the same pain—it doesn't awaken the urge in me to produce good writing. Instead, I'm distracted, disoriented. I feel fragile, made of glass. I can be so irritable and contentious and reactionary about everything, and in the next breath, look out the window and be rendered tearful over the beauty of the natural world. The staggered tiers of green redwoods across the valley from our home in the Santa Cruz Mountains. The darling finches congregating at the feeder. The beautiful lone rose that sprang up amid brambles in our side yard. A moment later, I catch wind of newer, grimmer news, reconsider the reality of living through a pandemic close to a hot spot, and it's back to shock, distress, distractibility.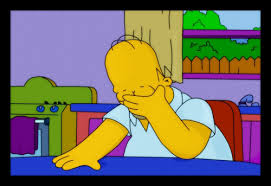 I'd been thinking that, creatively, I wasn't taking a hit. My novel-in-progress, Ballet Orphans, is at a good place, on target for publication in late 2020. At this point, I am polishing everything I spent the first two years laboring over. This is the easiest part of novel-writing for me, a victory lap of sorts. But, curiously, when I try to write about classical music, a subject so dear to my heart, an industry profoundly hit for those of us who live for attending classical music concerts, I feel frozen. The muse is off in the corner, crying. She doesn't want to come out and work. I get it. Together, we grieve for all involved in the classical music world: the audiences, the musicians, the administrators desperately trying to figure out what is Plan B in a business model that really doesn't have an "in case of pandemic" plan in place.
The solution – or let's call it a consolation prize – is that I can listen to classical music recordings. There's all the music I currently have. All the YouTube recordings that are just a click away. And yes, I know, "stream now" concert opportunities abound these days. Sorry. What works for me with ballet is just not the same for classical music. That's why I'm a longtime symphony subscriber, and will continue to be. Besides, much in the way I'm rereading old favorites and seeking out comfort food, it's the old classical favorites that are nourishing me now. And I've discovered that I can write lyrically, unfrozen, for precisely the amount of time it takes to listen to Debussy's "Prelude to the Afternoon of a Faun." (Yes, I am listening to it right now.)
Give it a listen.

The first time I experienced its alchemy, everything frozen in me melted and opened up. The music instantly transported me to another world. It reminded me of that scene in the Wizard of Oz when the black-and-white treatment halts after Dorothy arises from her bed, post-tornado, and opens her front door to reveal the most amazing, colorful scenery imaginable. What comfort, for me. I practically wept with relief and gratitude. The muse leapt right back to her perch on my shoulder, eager to get back to creating.
I can't be the only one who is turning to classical music to unfreeze my soul. So I'm creating a list for you and me both, dear reader. One I plan to return to daily, if not hourly, for that quick fix the muse and myself need.
This list, by the way, is a co-creation with my sister Annette, a fellow classical music lover who shares the trait of turning to classical music for emotional sustenance. The last three are hers.
Lastly, if what your mood really calls for is somber, soul-stirring music that doesn't try to make you happy but instead comforts that heavy-hearted feeling in you, check out my twin blog, 10 Somber Classical Tunes for a Pandemic.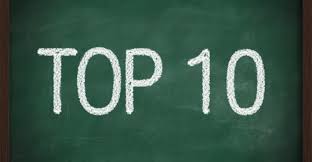 10 Happy Classical Tunes for a Pandemic
Grieg's "Wedding Day at Troldhaugen" I can't explain why this makes me so happy, but it forever dazzles me. Listen to the entire piece before deciding. I am crazy about everything pianist Leif Ove Andsnes performs, particularly his Grieg interpretations.
Bizet, Carmen, "Entr'acte" You will seriously think you've gone to heaven, listening to this. It stirred me to tears just now. The good kind of tears. Makes you think there's hope for this tired, broken world after all, if such beauty can continue to exist alongside it.
Korngold Violin Concerto, 1st movement  This recording features Hilary Hahn, who is such a wonderful, giving, generous musician, it only adds to the piece's joyous refinement. Korngold's composition is so delicious cinematic.
Debussy's "Prelude to the Afternoon of a Faun." You know how much and why I love this one, but HERE is a blog on the subject.
Cécile Chaminade, "Theme and Variations." Just discovered this little gem today via a Reddit discussion thread. Who knew?!
Saint-Saëns Violin Concerto No. 3, 2nd movement. Featuring the sublime Julia Fischer. (I blogged about this gem, years back, HERE) Another "I have entered another realm entirely" piece. Throw out the Zanex and take this 2x a day instead.
Grieg's Peer Gynt, "Morning Mood" This has "perfect summer morning" written all over it, like when you're a kid and summer vacation has just begun. A soothing, "everything will be all right" feeling.
Saint-Saëns Symphony No. 3 ("Organ Symphony"), 4th movement. This movement is Annette's fave, but you get a two-for-one here because I love the 2nd movement. I blogged about the whole symphony HERE.
Ludovico Einaudi, "Divenire." Annette shared that the first time she heard this, waking from a nap in her London home, her first thought was, "I'm in heaven." Only fitting that we share a performance from London's Royal Albert Hall. Read the comments; everyone is here in retreat from the coronavirus. A second go-to piece for Annette is Einaudi's "Primavera."
Tchaikovsky's Symphony No. 6 ("Pathetique"), 3rd movement. Here's what Annette has to say about her choice: "The robustly powerful workup to the finish make me want to jump out of my seat; it's no surprise people applaud, thinking it's the end of the Symphony."
What about you, dear reader? What piece of music is making you feel happy these days? I'd love to hear it. Because, like what I said above, we are all suffering through this together. COVID-19 knows no borders or regions or jurisdictions. The nice thing is, the same goes for classical music. And on that note, enjoy with me my number one happy classical tune…