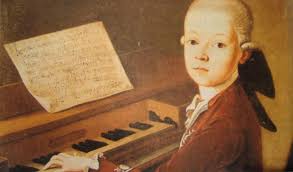 The fourteen-year-old Mozart didn't see himself as being a music pirate, mind you. He was just doing the thing he so excelled at, with his musical genius and photographic memory, back in the spring of 1770. He and his father Leopold were in Rome, working their way through Italy for the month as the young Wolfgang performed and studied and learned. Their timing was perfect: Rome during Holy Week. This was the only time and place you could hear Allegri's famous "Miserere mei Deus" being sung. In the Vatican's Sistine Chapel, to be more exact, as part of the exclusive Tenebrae service on Wednesday and Friday of Holy Week. It was a big tradition; since 1514, a total of twelve Misereres had been chanted/sung at this service. This twelfth one, a setting of Psalm 51, composed by Gregorio Allegri in the late 1630's for Pope Urban VIII, had become the mainstay, far and away the most popular Miserere. To attend this service and hear this music was a big deal. Visitors, musicians and travelers would arrange their schedules well in advance to be sure and catch a performance.
Why the big deal? Mystery and inaccessibility have a way of adding cachet to any piece of music, particularly one so strikingly gorgeous, at once austere and lushly inviting. The Vatican knew they had a winner on their hands with Allegri's Miserere and, wanting to preserve its aura of mystery and exclusivity, forbade replication, threatening anyone who attempted to copy or publish it with excommunication.
But the teen Mozart was hungry for a challenge, and, well, you know Mozart. He was… spirited. Free-thinking. Not prone to doing exactly as he'd been instructed if he didn't see the rationale behind it. So, as he and his father attended the Wednesday Tenebrae service, he listened to the incredible choral music, and after the performance, his brain set to work. Late into the night, he wrote it out from memory, note for note. And we're talking twelve minutes of choral, contrapuntal music. There are two chorus parts, divided at times by two, to create four groups of singers. On top of that are four solo voices that create their own quartet voice. All this stuff going on, a cappella, and Mozart got it all. He went back on Friday night to give it a double check. All it needed was a few minor tweaks.
I recently got the chance to hear a performance of Allegri's "Miserere," in San Francisco's Davies Hall. It was an astonishing experience. I'd used my annual subscription's upgrade pass for a seat right in the center of the premier orchestra section, which I'd done to enjoy the piano soloist in the night's second piece (coincidentally, a Mozart Piano Concerto). What a stroke of good luck; I couldn't have asked for a more perfect seat for the Miserere. The singers, a joint effort of the Pacific Boychoir and the San Francisco Symphony Men's Chorus, lined the aisles on either side of my section. The four solo voices sang from the farthest front terrace section, above where the orchestra is usually seated. The different sections of the main choir alternated during the Gregorian Chant sections, and came together for the polyphonic parts. The result was utterly transporting.
I can't offer Sensurround stereo listening, but pretend that's what's happening, shut your eyes, crank up the volume, and give this a listen. The first twenty seconds alone will just slay you.
What I love so much about this little 17th century treasure is the way it reveals and displays its intriguing beauty with such clarity. Like a really good chocolate mousse, where your mouth registers all these different flavor sensations—buttery, silky, a hint of savory, the mysterious depth egg yolk brings to the equation, rich undertones of dark chocolate brought to the forefront by sugar—all at the same moment. Each is so pleasing. The polyphonic chorus does just that. The Gregorian chant in there keeps it from being too decadent. If you grew up Catholic, that stuff is going to be very familiar indeed. In all good ways (in case you're a lapsed Catholic and, okay, yes, I should get myself to Mass more often—and I have to say, this makes me want to go).
But let's get back to Mozart. To his sitting there, in 1770, in the Sistine Chapel and hearing this. To the wonder the teen prodigy must have felt. The challenge rising up in him. The exact notes of the composition had been kept a secret for over 100 years, after all, like something out of a Grimm Brothers fairy tale. Time for the spell to be broken.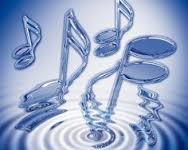 Here's an interesting tidbit I learned while researching this past week: there were other copies made, including one for the King of Portugal and a third copy went to Padre Giovanni Batista Martini, a highly regarded music scholar. But these non-Vatican copies were the plainest, simplest versions. You should be aware, too, that the musical ornamentation changed with every performance. The original musical transcript was, in essence, a jumping off point for even more razzle-dazzle stuff, like the lone voice hitting a breathtaking high C during the four-solo-voice section. The King of Portugal found his version to be even further simplified, nothing like the original. (Probably mostly Gregorian chant — bet he was thinking, "what a rip-off!") He complained, apparently. And likely clammed up and went to Rome for Holy Week so he could hear the infinitely better version. (Story has it that Emperor Leopold I, the Holy Roman Emperor, also had a copy. But wait. What was a Holy Roman Emperor's role after the Roman Empire had gone kaputt? Leopold was born in Vienna. Became King of the Hungarians, too. Not Italian or Roman at all. I'm so confused. I'm stopping here, because all of this asks more questions than it answers.)
Back to Mozart. After Easter, he and his father continued on with their Italian travels. Later in the year, they encountered Dr. Charles Burney, a noted music historian, who, upon his return to England, published the un-publishable Miserere in 1771. To thicken the intrigue, it should be mentioned that Burney also met up with Padre Martini, who owned the third copy. And to thicken the thickening, the Mozarts also met with Martini during the course of that Italy year, when the young Wolfgang studied with him. But I don't see Padre Martini bringing out his copy of the Miserere as a study guide. Why risk excommunication and thus hell and eternal damnation for a music lesson with a precocious teen?
So whose copy did Burney use when he published? Who can know for sure? Mozart's hand-written copy did not survive to confirm or detract the story. As for the Pope threatening excommunication, well, it would have looked bad to accuse a priest or a King or excommunicate a fourteen-year-old musical prodigy. I'm not sure how Burney got out of it so easily, but I think by that time, the Pope sort of shrugged and said, "Whatever. Our version is still the best. Come check us out next Holy Week and see for yourselves!"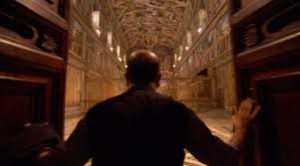 PS: A website called Ancient Groove Music has a fascinating, in depth take on the stories surrounding Allegri's Miserere and Mozart. If you want to dig deeper (and have the easy, cherished legend potentially stomped on) check it out HERE.
PPS: One last fascinating follow-up story, blogged by Ed Newton-Rex HERE. "In 1831, Felix Mendelssohn decided to make his own transcription — and the version he heard happened to be sung higher than originally intended (a fourth higher, to be precise). This wouldn't have been of much consequence had it not been for an innocent mistake made 50 years later. When the first edition of Grove's Dictionary of Music and Musicians was being put together in 1880, a small section of Mendelssohn's higher transcription was accidentally inserted into a passage of the Miserere being used to illustrate an article. This mistake was then reproduced in various editions over the next century, eventually becoming the accepted version. And the result is the most famous and most moving passage of the piece — a beautiful top C sung by a treble soloist, pretty much the highest note found in the entire choral repertoire."