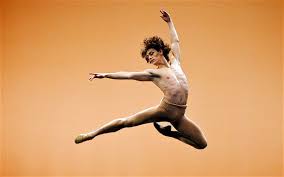 If you're a ballet peep, it's highly likely that you, along with 9.9 million other people, have seen ballet dancer Sergei Polunin's breathtaking performance in Hozier's now iconic "Take Me to Church." If you haven't yet seen it, wow, are you in for a treat. Choreography by Jade Hale-Christofi, filming by David LaChapelle.
Ukrainian-born and Royal Ballet trained from age thirteen, Polunin shocked the dance world in 2012 when, at 21, a principal with the Royal Ballet, he walked out on the job. He simply left, mid-season, and pretty much disappeared. This SO doesn't happen in the ballet world. A stunner, from ballet's "bad boy" dancer and individualist extraordinaire. But Polunin is extraordinary for another reason, as well. Simply put, he's got the kind of raw talent and stage presence that only come about once or twice in a generation, like those locusts that appear every seventeen years. He's the top of the top of the top. Now, I've had my rant about him before (http://www.theclassicalgirl.com/a-royal-exodus/) so I won't take that any further. Particularly after watching his stunning, sensual performance in "Take Me to Church." He's so beautiful in it, so intensely human, and I love that even amid the emoting, the more contemporary slant to the choreography, he nonetheless maintains a purity of classical style, of line. Those feet, those legs! The air he gets beneath them. The perfect form on that multiple pirouette. You see his impeccable Royal Ballet School training through it all. That counts for so much to me. It's what makes ballet art. It makes me admire this James Dean of the ballet world so much more.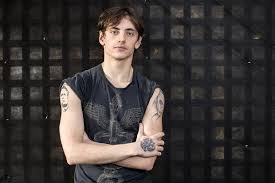 I just watched a great short documentary on YouTube, called 'The Fragile Balance' by Jem Goulding," featuring Sergei Polunin. It's worth a watch; it reveals the human behind the super-talented dancer: https://www.youtube.com/watch?v=wdgTuBug0JI
Imitation is the sincerest form of flattery, and I'm not sure where parody fits into that truism, but it's surely there too. So of course there are parodies of the virally successful "Take Me to Church." One over-watched parody is just ghastly — I will not share the link — but this second one is very good. It's produced by Nightpantz and is titled "Distant Cousin of Ballet Dancer Sergei Polunin Dances to Hozier's 'Take Me to Church.'" The guy is Tim Lacatena (but, pssst: I don't think he's really Polunin's cousin). He's a fantastic actor, and hey, not a bad dancer. Great chaîné turns, lovely arms, great back flexibility, and a strong sense of phrasing. (Ballet purists, don't look at his feet, or judge turnout and/or knee placement in back attitudes. Just enjoy the performance for what it is.) What's so hilariously comic is the way his nude tights make him look, well, nude. There he is, cavorting through the streets of Los Angeles and vicinity, getting curious looks (and more) from bystanders (and cops). Each time I watch it, I enjoy it more for his own antics and not the fact that it's a parody. A very well staged one. (OMG, at one point, he walks into an Apple store, the "church" of a new generation. Hilarious.) And did I mention his deadpan, dead-funny sense of delivery? So much of it is clever, clever. Well done, Lacatena. An inspired interpretation.
Check it out: https://www.youtube.com/watch?v=0q67htLNSlQ
I don't know about you, but I think these are going to both be my favorite go-to videos to watch when I need a little pick-me-up during the week. Hope you enjoy as much as I do!