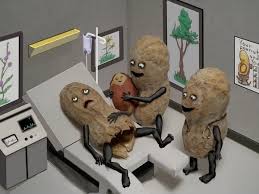 It's minutes before midnight and I'm about to give birth. Well, to a book. But, weirdly, there are correlations: this pain of pushing, pushing, and finally, in this agonizing rush of both relief and loss, it's out there.
OFF BALANCE, my first ballet novel, is out there, in stores. My baby, out in the world. But I didn't choose Mother's Day as its pub day for just this reason. I did it, because, if you've read my blog through the years, you'll know that I'm a strong advocate for the "motherless daughters" movement, this alternate way to celebrate Mother's Day for those of us whose mothers have died. (https://www.theclassicalgirl.com/gentle-tips-motherless-daughter-mothers-day/) I've made some wonderful connections with like-minded women (sorry guys; weirdly, this feels like a girls' only club. You don't mind, do you?), and it's given me an interesting conversation topic for friends whose mothers are still living. And some of these friends, ironically, feel a sense of loss themselves. For some of them, their relationships with their mothers are crap. Dysfunctional. Hurtful. And they look over at us, the motherless daughters' club, and all our fond memories of Mom. And it makes them hurt even worse.
Wow. There's a lot of us hurting on Mother's Day.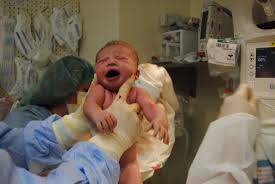 OFF BALANCE features two female protagonists. Daughters (duh). Hurting daughters. Only they don't know it, because they've cleverly hidden it from themselves. It's easier that way. You lost your mom as a kid? The unspeakable agony and loss of it, at age 10? Suppose you're part of a family that covers that kind of pain up and just focuses on the positive stuff, the future. And two years later, there's a stepmother, and she's great, and really, you're fine, and everyone in the family agrees, so, therefore, you are, and so the pain should be gone. And ballet's all about illusion anyway, and hiding your pain. Kill two birds with one stone. Mom gone, but ballet career, even when you're just a teen, is looking great. And it all pays off. Only the career, a decade later, gets killed, too. But you know the drill: out of sight, out of mind, moving on, you're fine, really. And now, the second narrator: Mom's alive and that's great. A scare, many years back, but now she's great. Okay, demanding, but great. Okay, occasionally psychotic, but great. Increasingly excessive demands, emotional blackmail, using her love as a weapon, but, really, great. Until her demands go a little too far…
This is OFF BALANCE. My baby. Today my baby is born and it flies out of the nest. Like a child being born and heading off to college a few hours later. And all I can do is wring my hands, watch it take flight, and pray for its protection. Which is pretty much all I can do for my own baby (the "real" kind), now sixteen, making his first tentative steps out there in the world. Between the two experiences, I must say, this is a Mother's Day I won't soon forget.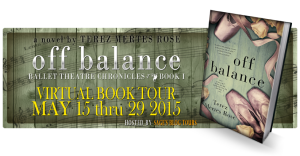 Wishing every daughter (okay, okay, and/or son) out there a happy Mother's Day, whether you've given birth or not, whether your relationship with your mother is good or not. Strained, loving, absent, violent, hurtful, helpful, anxious or ambivalent–there's room for it all today.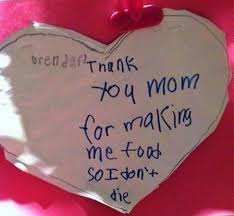 PS: oh, and buy my book. Consider it something like sending a birth acknowledgement card. Heck, at $2.99 (promotional price, through the month of May! Hurry! Operators are standing by!) it's cheaper than a Hallmark card. http://www.amazon.com/Balance-Ballet-Theatre-Chronicles-Book-ebook/dp/B00WB224IQ/ref=sr_1_3?ie=UTF8&qid=1431249623&sr=8-3&keywords=Off+balance