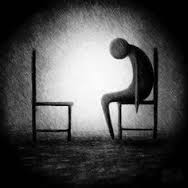 Good for you—you got here safely. The hardest part is over. And I'll just say this: oh, honey, I know what you're going through. You are not alone.
Fellow motherless daughter, allow me to offer you the blog equivalent of a bone-crushing hug, a long one, the kind that makes you sort of sag against the other person and realize it's been a long time that you've been able to relax with Someone Who Gets It. Particularly this week, as Mother's Day draws ever closer. Well-meaning friends with living mothers, loving spouses—their support goes a long way. But if they haven't lost their mothers, well, they don't get it fully, do they?
We get it. We here are The Club. The Motherless Daughters' Club. We didn't sign up for this. But here we are, and oh, the comfort upon recognizing the presence of the group of us. We are very lucky in one sense: the social media era is an easier time to be a motherless daughter. We can connect with fellow motherless daughters all around the world. We can swap stories, draw strength from this unexpected community. So, welcome.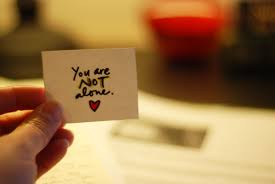 I'd like to offer a few pieces of wisdom I've accrued along the journey of 23 years' worth of Mother's Days without my mom. The biggest is one you've already caught on to, and that is, seek out others who are struggling with the same thing over Mother's Day Weekend. Here are some more thoughts. I would love, love, love to hear from others on what you do to honor the day, the weekend, how you save yourself, nourish yourself. I'd love this post, over the next several days, to be a forum of sharing stories, a place to escape to, return to. But I'll settle for a simple stop-by, the knowledge that others have read this, and the hope that it has eased the pain in their hearts.
Gentle Tips for the Motherless Daughter
Share your stories, your memories with others who struggle this weekend (or, if you are a reader living in the UK, this was back in March).
Eat chocolate. Or a favorite pastry. Whipped cream. Calories don't count on Mother's Day.
Write out your pain, your stories. Again, share them. I take such weird comfort in hearing others' unburden their hearts, their stories of what "mother" meant to them. Happy stories, sad ones, lost-connection stories, inspirational ones, reconciliation ones. All of them.
Seek out "Motherless Daughter" events on the Saturday before That Difficult Day. There are a surprising number of events, all over the place.
Read Hope Edelman's Motherless Daughters
Chuckle over the idiocy of Hallmark, the retail and restaurant industries, in not marketing to us, the motherless daughter sector of the population. They're clueless about our pain. They're missing a gold mine. (Good…)
Bake an old family recipe that whispers "Mom" to you. Here's my chosen recipe. It's on a 25-year-old notecard, yellowing with age, written up in my mom's handwriting. Which is kinda choking me up right now.
This recipe is featured in an essay I wrote, years back, about me and my mom and the relationship's loving, often baffling complicatedness. It was published in the anthology Women Who Eat and can be found here in last week's blog: https://www.theclassicalgirl.com/food-food-food/. I hope you'll consider reading it. It's my motherless daughter story-share for the year. I hope you'll consider posting one of your own here, too.
I'll be thinking of all of you, fellow motherless daughters, all this weekend. Saturday, because there are so many wonderful opportunities these days to seek out a motherless daughter gathering, and it's the easier day to celebrate the memories. Sunday because, well, you know why. Above all, I hope the message can get sent out and drummed into as many hearts and minds as possible.
You are not alone. You will never have to face another Mother's Day feeling totally alone. We are here. Welcome.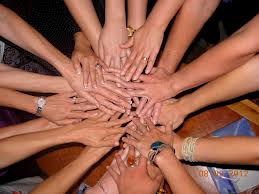 PS: Here is my last year's "write your heart out" Mother's Day share-story. It brought me untold comfort to have so many readers visit the page and then share the link on Facebook. It was last year, in truth, that I really caught on what an enormous – not to mention enormously supportive – group this was. A big heartfelt THANK YOU to all of you. https://www.theclassicalgirl.com/honoring-the-motherless-daughter-today/