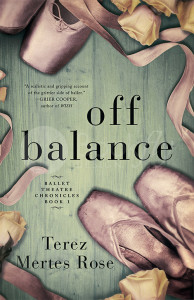 As you might remember, dear reader, I made a vow to myself back in January to make 2015 the year I began self-publishing my completed novels. https://www.theclassicalgirl.com/classical-girls-new-years-resolution/  Spring 2015 was my goal for the first one, and — gulp– here we are. Time for my first baby to take flight.
And so, without further ado, here you have it, folks. OFF BALANCE is Book 1 of the Ballet Chronicles. Book 2 will follow in fall of 2016.  Launch day for OFF BALANCE is Sunday, May 10th. Mother's Day (for us in the U.S.). I did that for a reason, actually. Mothers and daughters factor into the story, both the struggle the motherless daughter feels, whether she has a "replacement" mother or not, and the more complicated struggle of a daughter who loves her over-controlling (or narcissistic/psychotic/angry/absent/melodramatic/ name your toxin here) mother, even as she, well, sorta hates her. Or loves the woman and hates the dysfunction, the eternal stain on their relationship.
But I digress, which I should save for my Mother's Day post here. Over the past two years I've written about being a motherless daughter and the challenges Mother's Day brings. I think it's lovely that, this year, I will be focusing on this creation I have brought into the world. OFF BALANCE is a very feminine book, in my mind. Ballet is a feminine art. My two protagonists are females. Which doesn't mean I don't want guys to read it. Because there are guys in the book, of course! Good looking guys. Hot guys. Okay, I admit it. There is romance in the book. Sex scenes. Animal passion. Hell, if you're going to self-publish, gotta make sure you're producing the kind of material you love to read. Right?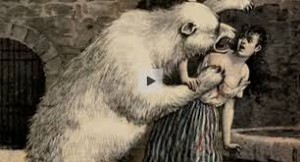 I don't want to overload this site with sharing details about the book and little newsy updates every few days. That always annoys me when a writer hijacks a great blog to incessantly peddle a personal product. Kind of like oversharing grandchild photos. A few are adorable and exciting. A few dozen are, well, um, okay, I made my point.
There will be updates and stuff posted on "The Novel" in my header. There is now, in fact. If you go over there, you'll get a book cover description of the story, and a link to pre-ordering the book at Amazon. https://www.theclassicalgirl.com/the-novel/
The last bit to share is fun: I decided to become an independent publisher, as well. There are a hundred things I need to do to get that ball rolling, and I am as hopelessly behind on that as I am pre-pub marketing efforts (don't even ask). But, hey. It's like publishing this book at all. Is it really ready? Am I? Hell, no. But sometimes in life you just have to DO it and stop your nervous little planning and planning. Planning is safe. Doing is not so safe. Doing when you don't feel fully ready, but deep down, you know you just have to do it, like the way someone pushes you from the plane when you're sky-diving and you've decided nope, don't want to do this after all, and you're sort of backing away from the open door and someone's pushing you and you're pushing back because you really, really don't want to do it now, but they're stronger and used to wimps like you and OMIGOD THEY PUSHED OUT, YOU'RE OUT THERE, OH SHIT, YOU'RE OUT THERE, AND IT'S TERRIFYING and exhilarating and… wait. It's thrilling. Like being launched into an exciting new world.
So that's why they call it launch day.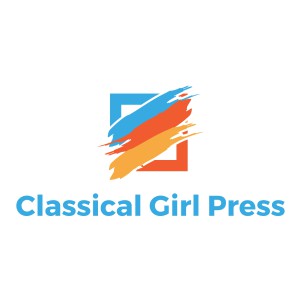 "Introducing OFF BALANCE, from Classical Girl Press, a novel set in the ballet world. Two women, their secret struggles, a friendship forged in a world where illusion is everything."