90 years is a long time for a ballet company to be in operation, particularly in North America, and the San Francisco Ballet is achieving this milestone in 2023. It's decidedly something to celebrate, as well an opportunity to offer a glimpse of what comes next for this trailblazing, world-class company. No better way, then, for SF Ballet to open its 90th repertory season with a grand, forward-thinking extravaganza: the next@90 festival.
Curated by former SF Ballet Artistic Director Helgi Tomasson, next@90 follows 2018's "Unbound: A Festival of New Works" in exemplifying a spirit of innovation, this time with nine world premieres, created by nine internationally acclaimed choreographers. The festival opens Friday, January 20th, and continues for 22 days. Next weekend I'll be attending and sampling two of the festival's three programs. I can't wait!
Here's what the schedule for the next@90 festival looks like:
Program A  January 20 – February 11
Robert Garland's Haffner Serenade
Jamar Roberts's Resurrection
Danielle Rowe's MADCAP
Program B  January 21 – February 8
Val Caniparoli's Emergence
Bridget Breiner's The Queen's Daughter
Yuka Oishi's Bolero
Program C  January 25 – February 7
Nicolas Blanc's Gateway to the Sun
Claudia Schreier's Kin
Yuri Possokhov's Violin Concerto
You can click on each choreographer's name above for a behind-the-scenes glimpse of rehearsals in the studio, as well as learning each choreographer's thoughts on what inspired them, what they hope to achieve, and what they see in the future of ballet. All are fascinating and have gone a long way in whetting my appetite for what I'm about to see.
What am I most looking forward to?
Hmm. During the pandemic and SF Ballet's digital season, I was a big fan of Dani Rowe's dance film, Wooden Dimes, so I'm very eager to see her latest, MADCAP. "I'm taking the idea of the clown — the armor that a clown wears," Rowe shared in an interview for World Ballet Day, "looking at the anatomy of the clown, dissecting it and using these components as inspiration for movement." Set to eerie, carnival-esque music by Pär Hagström, orchestrated by Philip Feeney, MADCAP also offers an unusual task for the dancers: using their voices, with recitation, singing, percussive hisses and hoops and hollers throughout the ballet. Even as Rowe's choreography is classically based (she was a principal dancer with the Australian Ballet and the Houston Ballet), it's sure to be something decidedly new.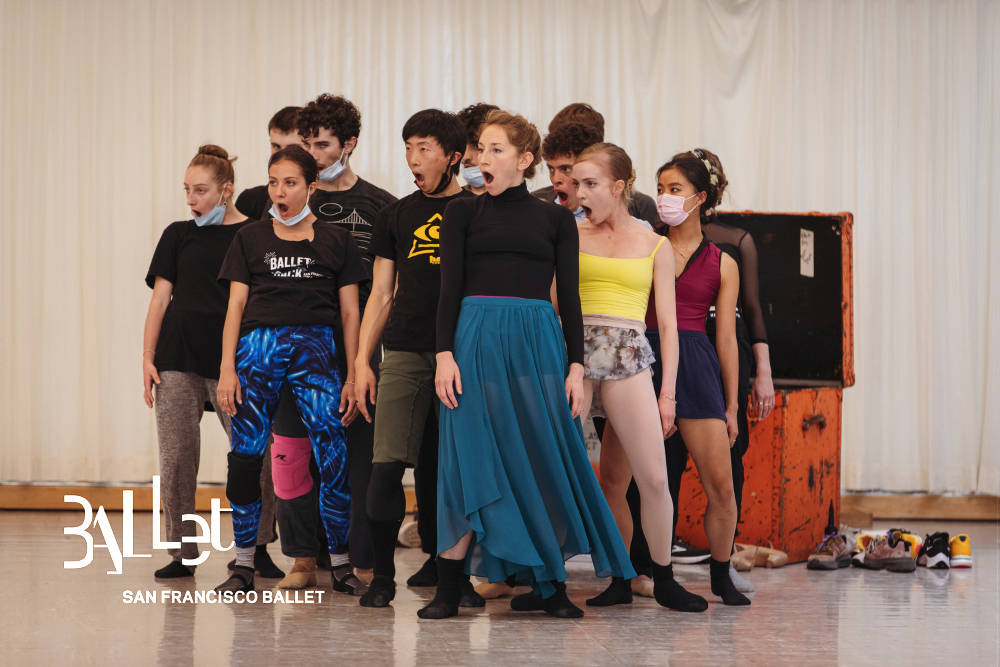 I'm also eager to see — and hear — Jamar Roberts' Resurrection. The resident choreographer of Alvin Ailey American Dance Theater from 2019-2022 (as well as being an Ailey dancer from 2002-2021), Roberts has turned from from his usual jazz inspirations to create a narrative ballet, his first. It's set to Gustav Mahler's symphonic poem, "Totenfeier for Orchestra", which classical music lovers will be quick to recognize as the first movement of his Symphony No. 2 (the "Resurrection" Symphony), which I ADORE.  There's so much room for classicism, freshness, gravity and transcendence in Mahler's music — I can't wait to see what Roberts has created with it.
Want to know who's performing what, when? Following are dates for each of the programs, and you can find casting for each of the performances by going HERE.
Program A  — GARLAND/ROBERTS/ROWE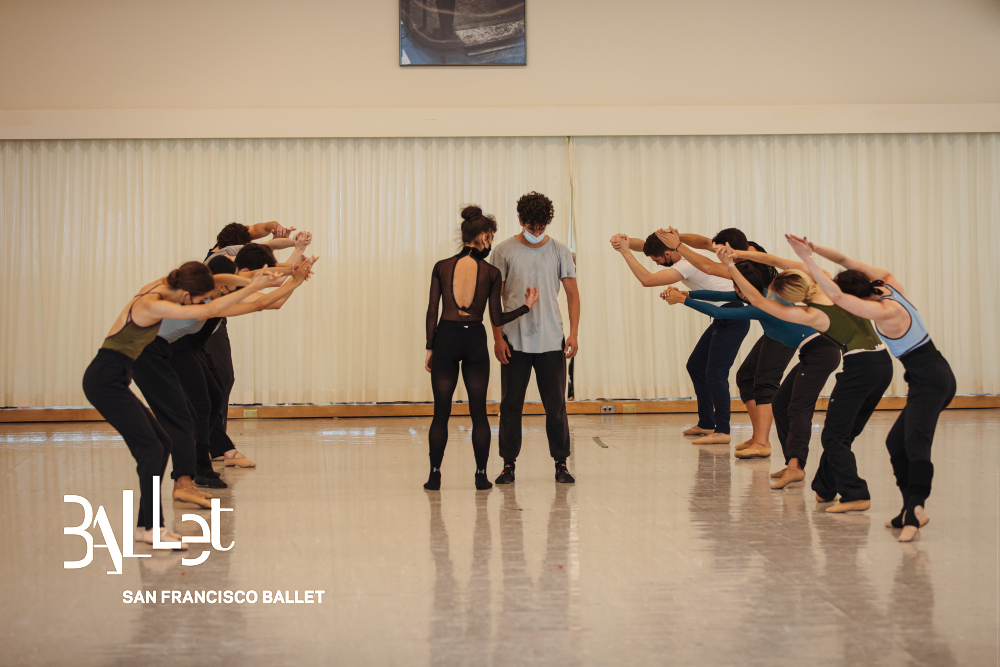 Friday, 1/20 at 8 p.m.
Sunday, 1/22 at 2 p.m.
Tuesday, 1/31 at 7:30 p.m.
Wednesday, 2/1 at 7:30 p.m.
Saturday, 2/4 at 8 p.m.
Thursday, 2/9 at 7:30 p.m.
Saturday, 2/11 at 2:00 p.m.
Program B — CANIPAROLI/BREINER/OISHI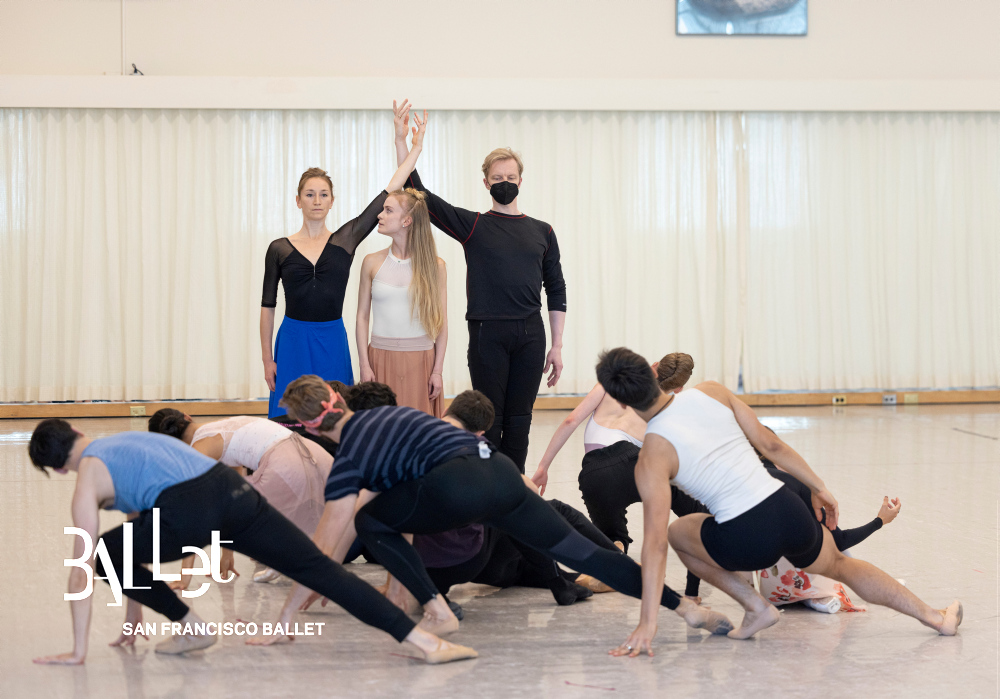 Saturday, 1/21 at 8 p.m.
Tuesday, 1/24 at 7:30 p.m.
Thursday, 1/26 at 7:30 p.m.
Saturday, 1/28 at 2 p.m.
Sunday, 1/29 at 2 p.m.
Friday, 2/3 at 8 p.m.
Wednesday, 2/8 at 7:30 p.m.
Program C — BLANC/SCHREIER/POSSOKHOV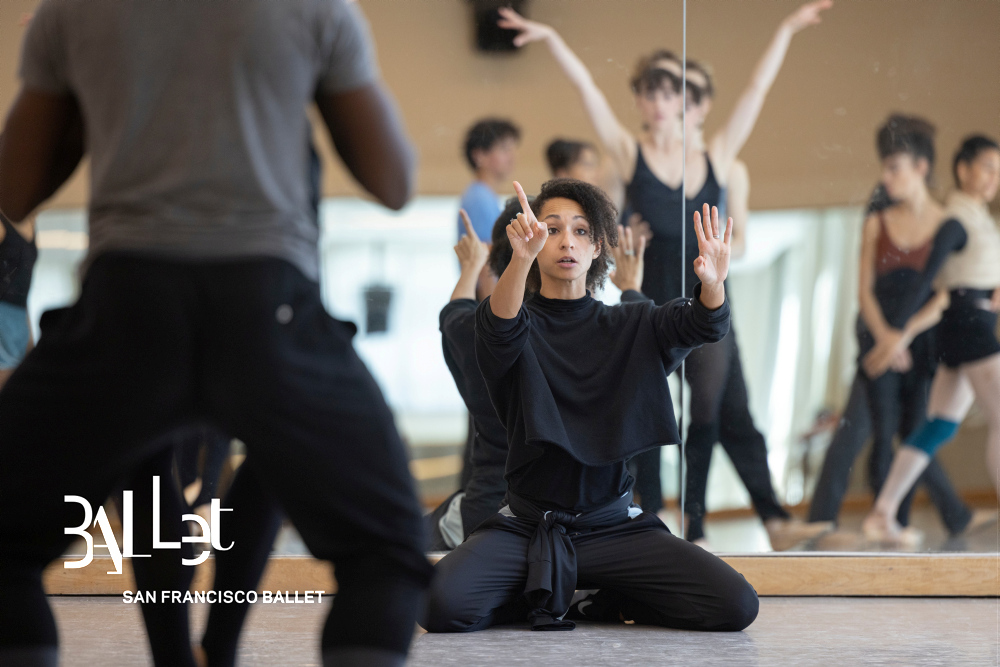 Wednesday, 1/25 at 7:30 p.m.
Friday, 1/27 at 8 p.m.
Saturday, 1/28 at 8 p.m.
Thursday, 2/2 at 7:30 p.m.
Saturday, 2/4 at 2 p.m.
Sunday, 2/5 at 2 p.m.
Tuesday, 2/7 at 7:30 p.m.
Tickets start at $29 and can be purchased online at sfballet.org or by calling the Ticket Services Office at 415 865 2000, Monday through Friday from 10 am to 4 pm PST.