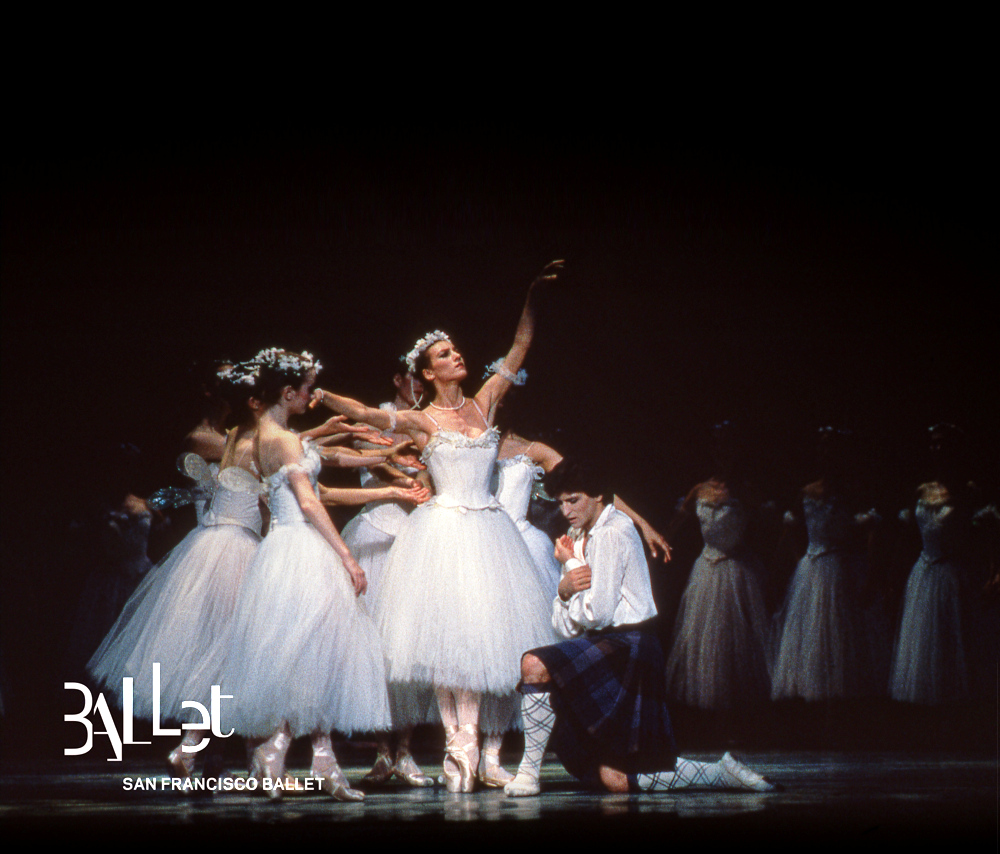 San Francisco Ballet's Program 4, opening on Tuesday March 15, brings something elusive and wonderful to the stage in the form of two ballets, La Sylphide and Alexei Ratmansky's The Seasons. Both hold an element of "Oh, finally!" and both help celebrate and commemorate this, artistic director Helgi Tomasson's 37th and final season at the helm of the San Francisco Ballet.
First, La Sylphide. August Bournonville's revered classic is returning to San Francisco for the first time in 25 years.  In a two-act production directed by Tomasson and with scenic and costume designs by Jose Varona, La Sylphide epitomizes Danish storytelling and mime, following the narrative of about-to-be-married Scottish farmer James and his ill-fated pursuit of a beautiful sylph. It's a ballet that doesn't get performed in the U.S. that frequently, which I shared in my 2018 blog, "La Sylphide — the most important classical ballet you've probably never seen". Deemed the first Romantic-era classical ballet, the 1832 Paris production, choreographed by Filippo Taglioni, was a resounding success, making his daughter, lead ballerina Marie Taglioni, an overnight sensation. Danish ballet master and choreographer August Bournonville's 1836 follow-up, set to newly commissioned music and re-choreographed in his own distinct style (think the Bournonville style of ballet, which embodies lightness, clarity, and elegance in movement) has endured even longer as the role model for all the stagings today. Helgi Tomasson, who began his own professional career in Denmark at Copenhagen's Pantomime Theatre in Tivoli Gardens, first presented Bournonville's ballet in 1987, two years after his arrival at the helm of the San Francisco Ballet.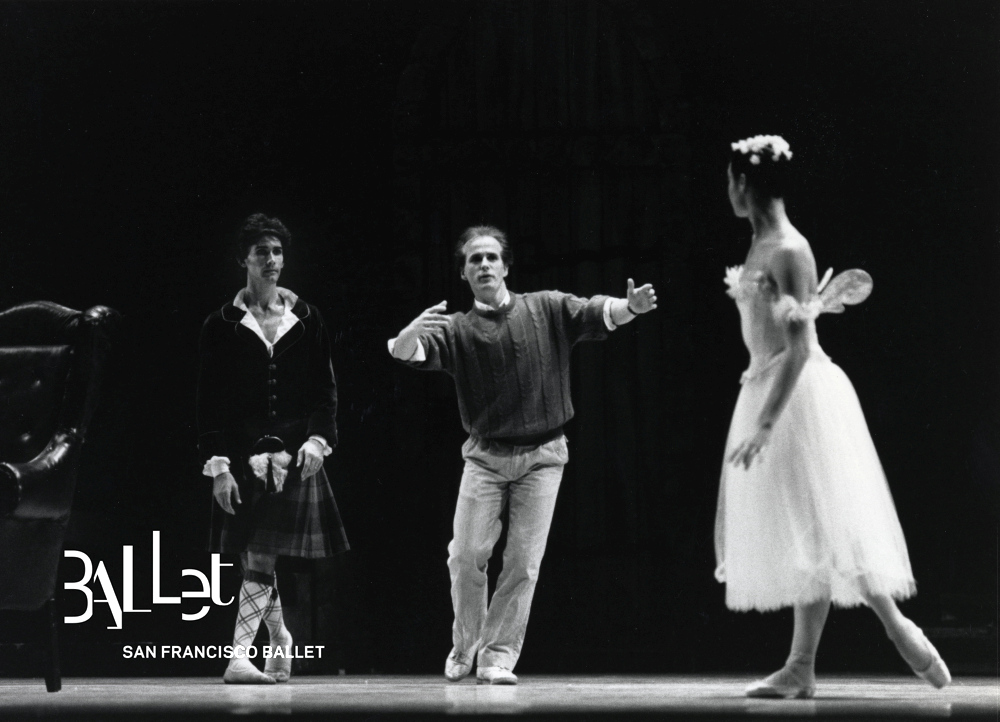 San Francisco Ballet's website has a collection of great articles about Program 4. You can read more about La Sylphide HERE or at The Classical Girl HERE.
Since all nights at the ballet include an intermission, let's pause to enjoy The Seasons, the music for the program's second ballet. Composed by Alexander Glazunov, for Marius Petipa's 1900 original production of The Seasons. It's lovely. It's also a trip down memory lane for me; I bought a cassette recording of this music in my college years and would play it over and over, dancing in my mind during those days and evenings I wasn't dancing in the studio or onstage.
And now for the second "finally!" Alexei Ratmansky's The Seasons premiered in New York City in May of 2019 as a co-commission of San Francisco Ballet and American Ballet Theatre. It was set to premiere on the San Francisco stage during the 2020 repertory season. Rehearsals were well under way in fall of 2019, but then–you guessed it–COVID 19 made short work of that plan. As well as the plan to present it in 2021. But here it is now, in this season of tribute to Tomasson, which seems especially fitting. "In designing my final season at SFB," Tomasson has shared, "I thought about those artists who inspired me throughout my career, weaving their creativity into a 2022 season that's a heartfelt look back at my almost four decades here—a love letter to this company and all its supporters." Ratmansky qualifies as a supporter and a longtime collaborator: this is the ninth ballet for the San Francisco Ballet's repertory, and his first, Le Carnaval des Animaux from 2003, also marked his first U.S. commission.
One of Ratmansky's many re-imaginings of Marius Petipa's ballets, The Seasons incorporates a colorful cast of characters inspired by elemental forces and mythology. You can read more about Ratmansky and the production HERE.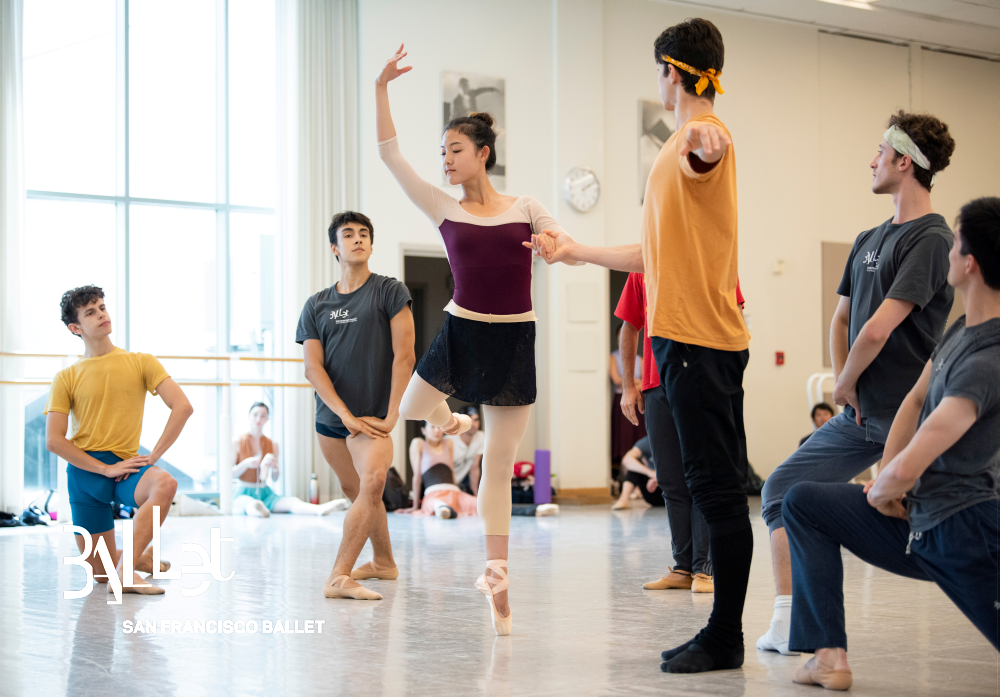 Be sure and catch The Seasons and the elusive La Sylphide before they disappear. Performances run six days only, from March 15 – 20th. You can buy tickets online HERE or by calling the box office at 415-865-2000 from 10am to 4pm Pacific Time, Monday through Friday. Casting for both ballets will be posted here prior to each performance.
Alexei Ratmansky's The Seasons
Staged by: Nancy Raffa
Costume Design: Robert Perdziola
Costume Design Assistant: Caitlin Rain
Lighting Design: Mark Stanley
World Premiere: May 20, 2019—American Ballet Theatre, Metropolitan Opera House; New York, New York
San Francisco Ballet Premiere: March 15, 2022—War Memorial Opera House; San Francisco, California
The Seasons is a co-production with American Ballet Theatre.
Music: The Seasons, Op. 67. Glazunov
August Bournonville's La Sylphide
Production Directed by: Helgi Tomasson
Staged by: Helgi Tomasson with Anita Paciotti and Katita Waldo
Additional Coaching by: Ulrik Birkkjaer
Scenic and Costume Design: Jose Varona
Lighting Design: Sara Linnie Slocum
World Premiere: November 28, 1836—Royal Danish Ballet; Copenhagen, Denmark
San Francisco Ballet Premiere: October 25, 1987—Neal Blaisdell Concert Hall; Honolulu, Hawaii
Music composed by: Herman Severen Løvenskiold
Got tickets and want more information about the program? Check out the San Francisco Ballet's "Ultimate Guide to Program 4," chockfull of interesting information and excerpts from the ballet's scores.