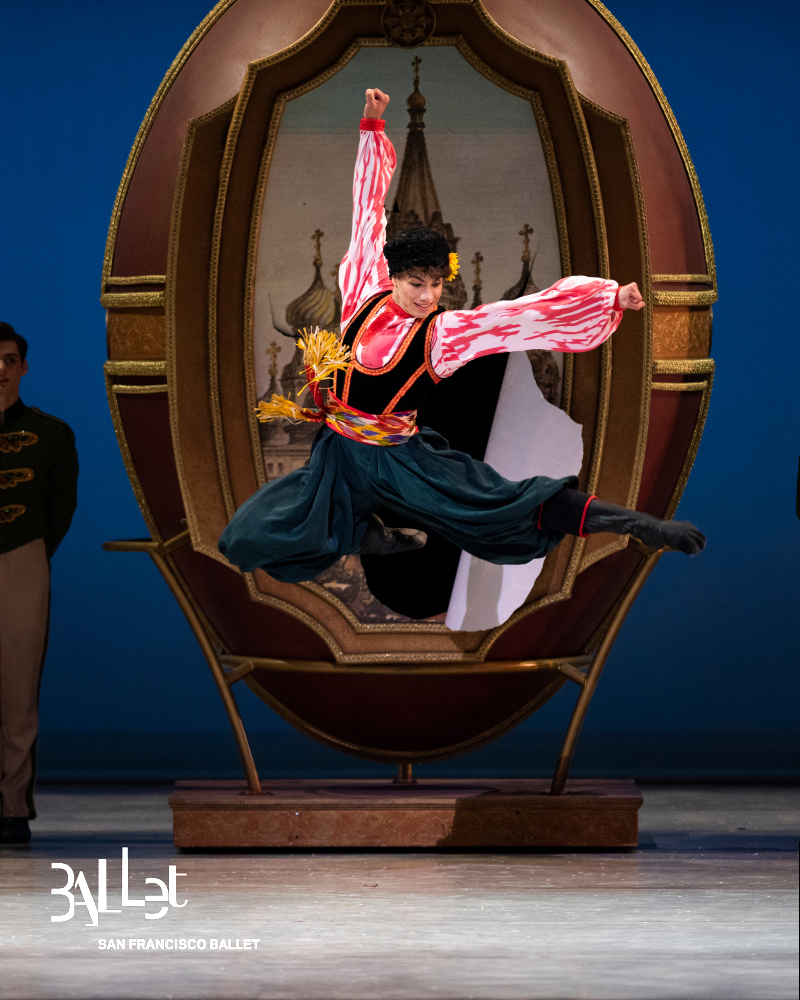 At last the San Francisco Ballet has returned to the stage at the War Memorial Opera House, commencing with their 75th anniversary performance of Nutcracker, North America's first full-length production, a fact we SFB patrons are mighty proud of. The Nutcracker run has finished, alas, and as we burst into the New Year, my eye is now settling on the programs the company will present in their 2020 repertory season.
But first, a recap of artistic director Helgi Tomasson's Nutcracker, the company's 5th production of the classic, now in its 15th year. I reviewed opening night of the production for Bachtrack which you can find HERE. I just attended the closing performance last Sunday afternoon, and found it just as thrilling as opening night—maybe even more so. The fun thing about attending performances later in the run is that you get to see some new faces in lead roles. Following are a few notes I shared over at Ballet Alert, my favorite go-to forum for discussion with wonderfully informed balletomanes.
Jahna Frantziskonis and Wei Wang rocked as Queen and King of Snow in this most snowy of Land of Snow scenes you'll find anywhere. While petite, Frantziskonis dances big, and really looked at home in the role; great upper body presentation throughout. She nailed her final pirouette—four rotations and a clean finish. Wang, for his part, is hugely satisfying to watch, with his big leaps and beautiful, clean finishes.
Jennifer Stahl danced the role of Sugar Plum Fairy and she was beautiful to behold with her long arms, legs and gorgeous back attitudes. It seems each year her style matures and this year she had a subdued refinement that reminded me of Sofiane Sylve in the same role. A late change swapped Elizabeth Powell for Swane Messaoudi in Arabian Dance, and she did wonderfully. Another one with gorgeous extensions and back arches, and she easily maintained the mystique the role required. Even though she was stepping in on short notice, she worked well with the two males, Sean Bennett and Alexander Reneff-Olson. Bennett was Dr. Stahlbaum in Act I and really stood out, in a good way.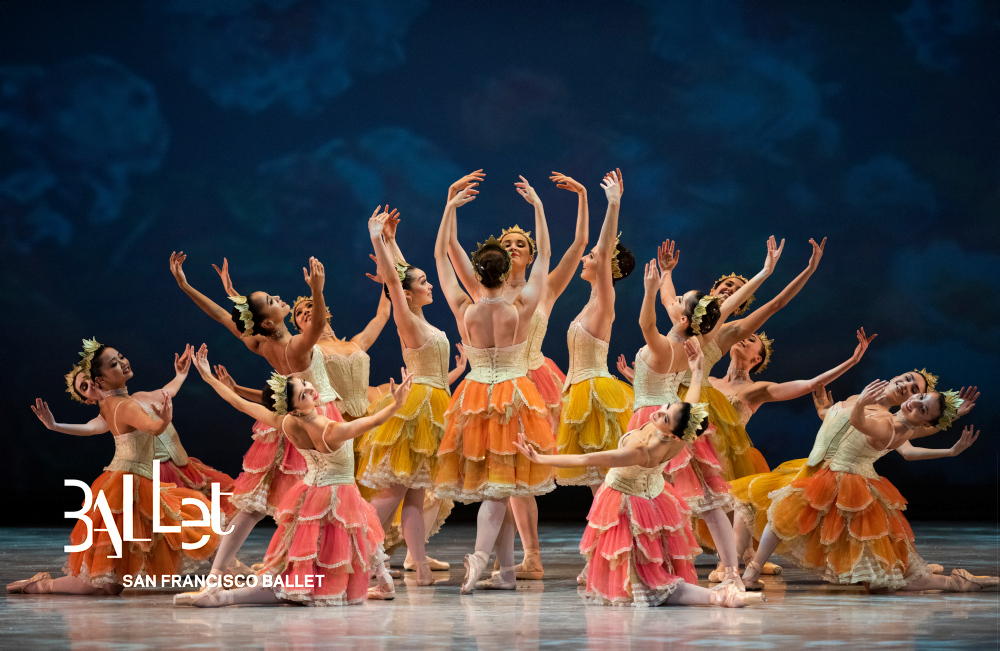 I was looking forward to seeing Benjamin Freemantle as the Nutcracker Prince and his performance did not disappoint. He has shot through the ranks since joining as an apprentice in 2014, promoted to principal last spring. He's still young and new to the leading-man business, but that always makes it that much more of a thrill to watch. What I find particularly appealing about him is this enthusiasm and good will that flow from him. He and partner Sasha de Sola performed beautifully together. They both carried a youthful energy that worked really well for this production, where the young Clara steps into a cabinet and emerges a young adult woman, thrilled to be able to have this chance to dance with her prince, who is equally thrilled about her having saved his life during the Mouse King battling business in Act I. Both as characters and as dancers, they seemed to take delight in it all.
The mood was infectious. The energy, from the audience, the orchestra, the stage, seemed to keep building throughout the grand pas de deux. All this, at the close of a grueling 30-performance run. Freemantle just gave and gave, and de Sola skipped the single fouetté business in the coda in order to go with all doubles, just tearing through them in perfect form. You got the sense she could keep going on forever. The audience went wild.
A few other dancers stood out. I really enjoyed seeing Carmela Mayo and Natasha Sheehan in Spanish. Although their male partners certainly deserve a shout-out (Daniel Deivison-Oliveira, Davide Occhipinti, Jacob Seltzer), my eyes are always drawn to the females dancing in this variation, and Mayo and Sheehan were delightful to watch. Oh, and in Act 1, Joshua Jack Price threw in an aerial flip/walkover during his solo as the harlequin/jack-in-the-box, which I don't think I've seen a dancer do before. It was as surefooted and soundless as the rest of his dancing, and I just loved it.
The whole production, now in its 15th year, never gets old, helped considerably by the San Francisco Ballet Orchestra, led by music director Martin West. They never fail to deliver on Tchaikovsky's stunning score, and I'm here to report in that closing night sounded every bit as fantastic as opening night. No small feat, that.
Now for San Francisco Ballet's 2020 repertory season. Here's what the lineup looks like: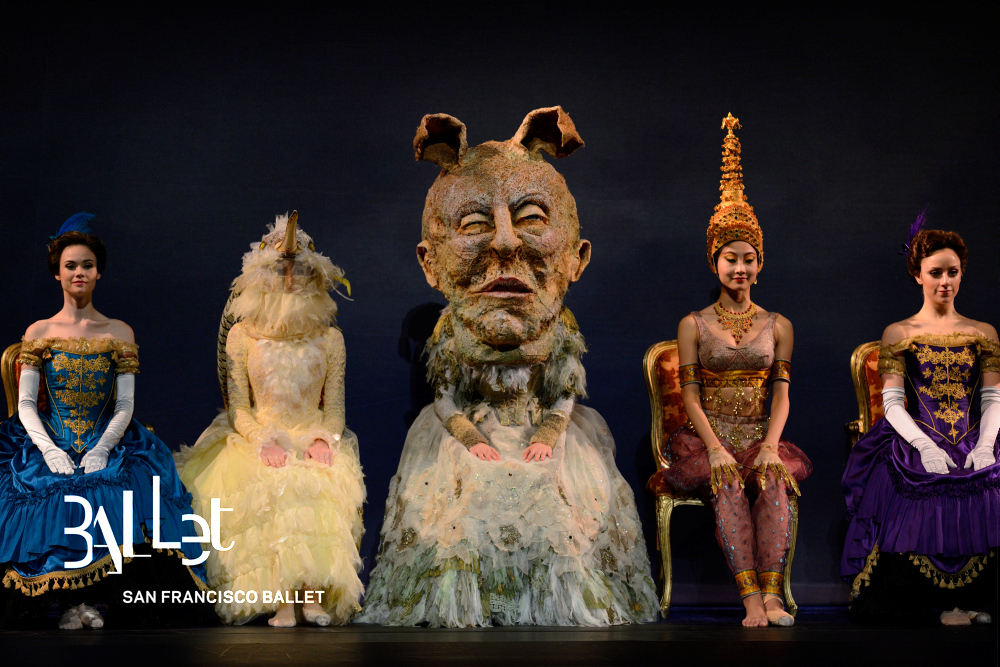 Cinderella
Choreographer: Christopher Wheeldon; Composer: Sergei Prokofiev
January 21, 22, 23, 24, 25, 26, Feb 1, 2
Classical (Re)vision — Bespoke/Hummingbird/Sandpaper Ballet
Choreographers: Welch/Scarlett/Morris; Composers: Bach/Glass/Anderson
Feb 11, 12, 14, 16, 20, 22  (program runs concurrent with Program 3)
Dance Innovations —  The Infinite Ocean/The Big Hunger (world premiere)/Etudes
Choreographers: Liang/McIntyre/Lander; Composers: Davis/Prokofiev/Riisager after Czerny
Feb 13, 15, 18, 19, 21, 23  (program runs concurrent with Program 2)
A Midsummer Night's Dream
Choreographer: George Balanchine; Composer: Felix Mendelssohn
March 6, 7, 8, 10, 11, 12, 14, 15
Ballet Accelerator — 7 for Eight/Mrs. Robinson (world premiere)/Anima Animus
Choreographers: Tomasson/Marston/Dawson Composers: Bach/Davies/Bosso
March 24, 25, 27, 29, April 2, 4 (program runs concurrent with Program 6)
Present Perspectives — Classical Symphony/Appassionata/The Seasons (West Coast premiere)
Choreographers: Possokhov/Millepied/Ratmansky; Composers: Prokofiev/Beethoven/Glazunov
March 26, 28, 31, April 1, 3, 5 (program runs concurrent with Program 5)
Jewels — Emeralds/Rubies/Diamonds
Choreographer: George Balanchine; Composers: Fauré/Stravinsky/Tchaikovsky
April 15, 16, 17, 18, 19, 21
Romeo & Juliet
Choreographer: Helgi Tomasson; Composer: Sergei Prokofiev
May 1, 2, 3, 5, 6, 7, 9, 10
Which ones am I most interested in, you ask?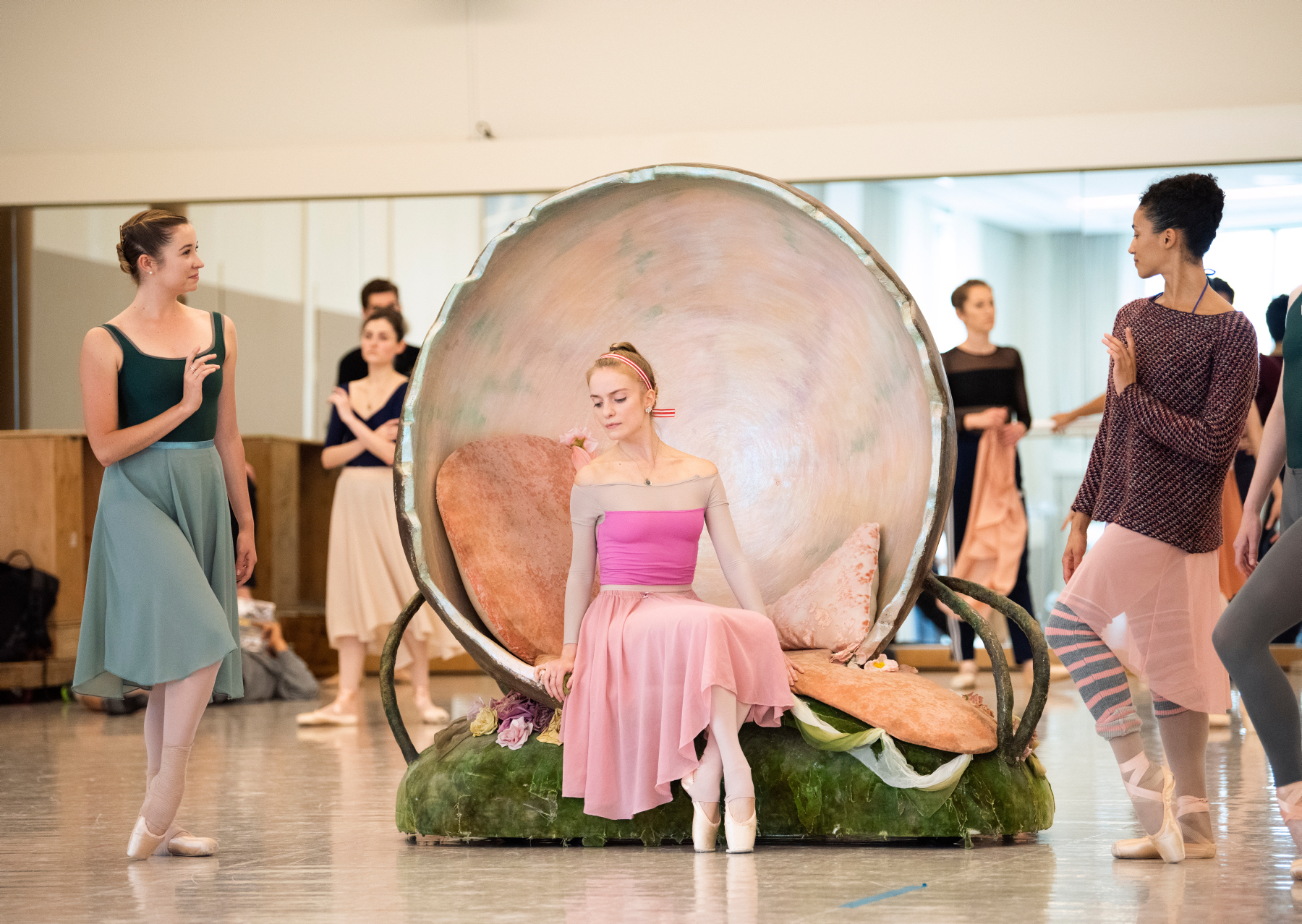 Wow. What choices. What feels un-miss-able would be Balanchine's A Midsummer Night's Dream, (Program 4), David Dawson's Anima Animus (Program 5), the exciting world premiere of Trey McIntyre's The Big Hunger (Program 3), Tomasson's lush, über-dramatic Romeo & Juliet (program 8), the delightful season opener, Cinderella (I'll be reviewing opening night of this production for Bachtrack; I'll post a link here once it's been published). And then there's the West Coast premiere of Alexi Ratmansky's The Seasons (Program 6) and I adore Prokofiev's Classical Symphony, and Yuri Possokhov's ballet by the same name is also Program 6, so that's a win-win. And wait! I have to see Jewels. It's a gem. No pun intended. Well, okay, intended.
Hellos
Welcoming the following dancers to the company roster:
Misa Kuranaga – principal
Sasha Mukhamedov – soloist
Bianca Teixeira – corps de ballet
Apprentices: SunMin Lee, Tyla Steinbach, Rubén Cítores, Lleyton Ho, and Adrian Zeisel
Goodbyes
With the ushering in of the new comes the inevitable, regretful goodbyes to those who are familiar and beloved. San Francisco Ballet has just announced that senior principal Vitor Luis will be leaving the company after 10 years; the Gala performance on January 16th will be his last with the company. Waah! He will be missed. Click HERE for a lovely tribute by the SF Ballet, complete with wonderful photos of Luis in action. And in 2019, we also said goodbye to dance critic extraordinaire Allan Ulrich, who passed away in July. A former editor of Dance Magazine, he was the San Francisco Chronicle's main dance reviewer. He was the Roger Ebert of dance reviewers to me. I always wanted to know what he thought of a production, and I always absorbed and reread every word he wrote. Mind you, I didn't always agree with what he wrote, but it amazed me, the poetry and insight he'd put into a 300-word (or less!) review. They were like dance review haiku. I will sorely miss his presence in the dance world.