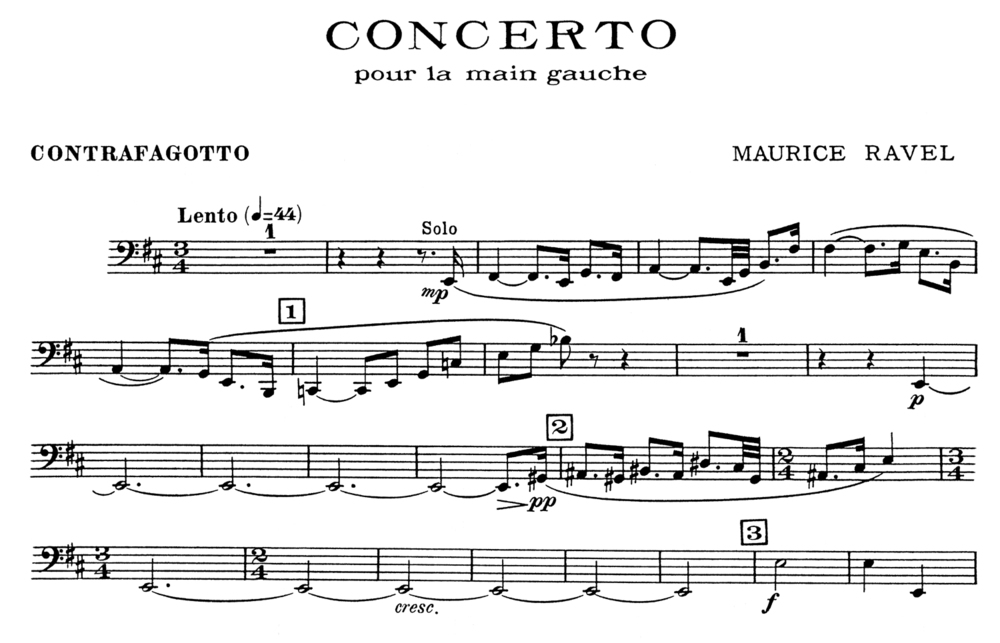 I suppose it's not all that curious. If you are a concert pianist and your right arm is a casualty in World War I, afterwards you have two options. One: give up your music career and calling, do something inferior and cry into your soup for the rest of your life. Two: tell yourself, "All right. Time to learn how to make my left hand do twice the work on the keyboard to produce the same sound. Create new arrangements of the music I love to play. Commission new works for the left hand alone. It can be done. It is what I will devote my life to doing." It helps the Option Two scenario considerably if you are not a musician of the destitute persuasion, and, instead, have a generous amount of pennies (or Austrian schillings) tucked away in the family coffers. Which Austrian pianist Paul Wittgenstein had. Option Two, therefore, became his plan, and he succeeded marvelously.
French-Basque composer Maurice Ravel might have been approaching his own crossroads in the fall of 1929, just before Wittgenstein contacted him for a commission. We know, through hindsight, that he was nearing the end of his creative output. The year before he'd been exposed to jazz music during a U.S. concert tour. He was captivated by its richness, its diverting rhythm, and following the tour, he no longer felt compelled to create the same pictorial music he'd been doing. Instead he yearned to work with something sharper, leaner. When Paul Wittgenstein approached him with the commission request, Ravel happily accepted. At that time he was working, coincidentally, on his own Piano Concerto in G major, which he set aside temporarily. For this Concerto for the Left Hand, he decided to let that sharper, darker voice within him speak.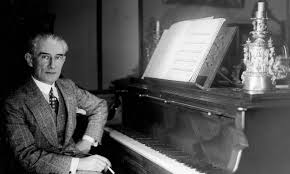 Wittgenstein was a compelling figure, a powerful inspiration to anyone, even now, whose art or vocation appears doomed by sudden infirmity. Born in 1875 to a wealthy, influential Viennese family, he was the seventh of eight children, all of whom were musically gifted. The family's considerable fortune, and likely his family name, enabled Paul to commission over a dozen works for left-hand piano. With his empty right jacket sleeve, he powered past naysayers and pitiers to make his musical future happen. Among the numerous composers he employed were Franz Schmidt, Erich Korngold, Hindemith, Richard Strauss, and later, Ravel, Prokofiev, Benjamin Britten. He wasn't particularly easygoing; he didn't always like the end result of the commissions. More frequently than not, he grumbled over them. In fact, with Ravel's concerto, completed in 1930, he went beyond just grumbling.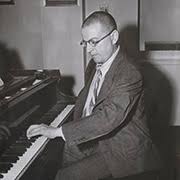 There's an entertaining (to me) story here. In 1931, as Wittgenstein was struggling over the new commission from Ravel ("What's with the jazz-infused rhythms and harmonies? This is classical music. And this long piano solo as my entrance? If I'd wanted to play without the orchestra, I wouldn't have commissioned a concerto!") and readying it for performance, Ravel himself was preparing for the premiere of his now-finished Piano Concerto in G minor. The two piano concertos were premiered at almost the same time. Pianist Marguerite Long performed the G minor Piano Concerto in Paris on January 14, 1932, with Ravel conducting the Orchestre Lamoureux. Thereafter, the two presented the concerto on a tour of twenty European cities. Meanwhile, in Vienna, Wittgenstein gave the premiere of the Piano Concerto for the Left Hand in D major, the very same month, with the Vienna Symphony Orchestra. Ravel, of course, couldn't attend the premiere since he and Long were off doing their G major Concerto thing. But when they came to Vienna to perform, three weeks later, Wittgenstein welcomed them, threw an elaborate dinner in their honor. As part of the evening's entertainment, Wittgenstein performed the Piano Concerto for the Left Hand, except with changes he himself had incorporated, which he felt made the concerto better. Not little changes, either. Big whopper ones, like taking lines from the orchestral part and planting them in his piano solo. Changing harmonies, cutting out bars of music, adding a series of dramatic arpeggios to his final cadenza.
Ravel freaked. After the performance, he angrily approached Wittgenstein. "But that's not it at all!" he sputtered, to which Wittgenstein confidently replied that, as a pianist, he knew what he was doing, to which Ravel snapped that, as an orchestrator (not to mention the composer), he knew what he was doing. They parted that evening angrily. Eventually both of them calmed down, reached an agreement, and the Paris premiere of Piano Concerto for the Left Hand had Ravel conducting and Wittgenstein performing—presumably the version Ravel had written.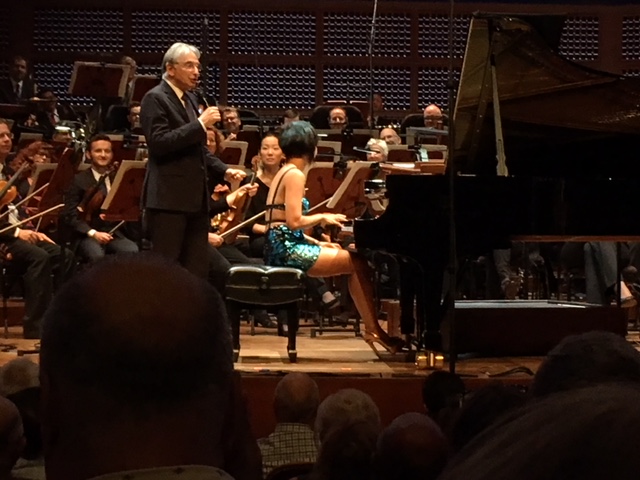 It's a masterpiece, Ravel's Piano Concerto for the Left Hand, and fiendishly difficult to play well. Which brings us to last weekend, Davies Hall, San Francisco where Yuja Wang nailed it. She continues to be my favorite classical musician, bar none. She's exciting to watch, she's dedicated to her art, she's a brilliant technician, and her dresses are eye candy, something to buzz about after the show. I blogged about her and the dresses HERE and I will argue that, all these years later, she is just as exciting a performer to watch, one who garners equal praise from critics and audience members alike. I love the way she can be ferocious yet precise, at turns lyrical and boldly insouciant.
The concerto starts off in the low register, with cello and bass as the only strings, more of a mood than a sound. Then we hear the even deeper contrabassoon playing a theme, soon followed by low horns. It's brooding and dark for close to two minutes. Then the piano presents its part of the musical conversation in that two-minute solo Wittgenstein griped about. The jazz elements, now that I know to listen for them, abound. Ravel has a Debussy-esque sound I find very appealing, with its Oriental flavors. When the piano takes a second solo, around six minutes in, the music becomes dreamy, pensive.  And later there's Ravel's unforgettable "Bolero" that we hear traces of. Not just its notes, but its mood, the way the orchestral sound builds and builds in a delicious intensity that's more about power than volume. But this is no "Bolero" knock-off.  There are so many original, inventive musical ideas in this nineteen-minute concerto, each one distinct, uncluttered. Yuja delivered on everything.
Lucky you – here's a YouTube of her performing this very piece with the Orchestra dell'Accademia Nazionale di Santa Cecilia in Rome, June 2016, Lionel Bringuier conducting. As icing on the cake, she's wearing yet another stunner of a dress. And something fun that I noticed here—she uses an electronic score. I sensed that was the case when I watched her perform, since it looked more like a finger swipe than a page being turned, but from my angle in the concert hall, I couldn't be sure. Now I am.
A fabulous concerto, a sublime pianist — give both a listen if you have any opportunity to. And if geographic circumstances don't allow, well, gotta love those CDs! HERE is the Amazon link for her Ravel piano concerto CD (with Fauré's Ballade in F sharp thrown in too).