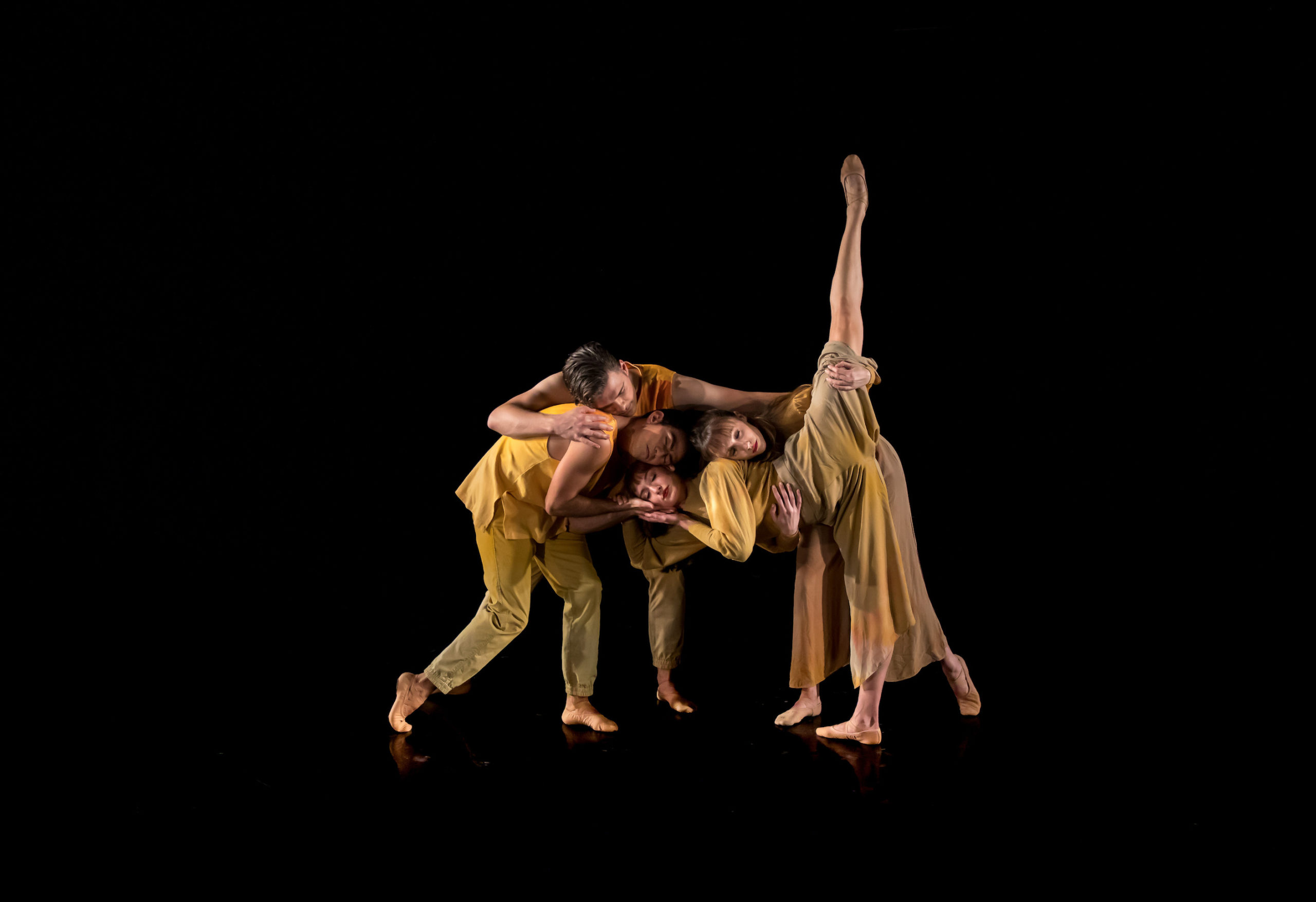 Amid the dreariness of an ongoing pandemic, Diablo Ballet shines in the second program of their 27th season, featuring Balanchine's Who Cares?,  Penny Saunders' Berceuse, the world premiere of Two One Self, co-choreographed by Derion Loman and Michael Wells, and the Act III Wedding Scene from The Sleeping Beauty. The virtual performance, filmed in Diablo Ballet's black-box theatre, is being presented on demand over the last two weekends in February, and it's highly enjoyable.
The concert version (a distillation) of George Balanchine's 1970 Who Cares?  opened the program. Set to the music of George Gershwin, it's got an easy, feel-good vibe that immediately warms you. In "The Man I Love," Donghoon Lee and Olivia Powell danced with fluid grace. Powell keeps her epaulement impeccable, extending her flourishes to the tips of her fingers, the arch of her neck. In a partnered sissonne lift, the midair scissor movement of her legs was particularly well done and so satisfying to watch. Newcomer Lee is equally impressive, a seasoned dancer with all the right stuff. This set the tone and paved the way for other fine pas de deux, including Theresa Knudson and Roberto Vega-Ortiz's "Embraceable You" and Amanda Farris and Raymond Tilton in the eponymous "Who Cares?" Several dancers had solos, replete with tricky beats, saucy shoulder shimmies, all cleanly executed. Newcomer Theresa Knudson is a treasure; Balanchine would have loved her dancing. Amid a quartet of dancers, Lee polished off a stunning double tour en l'air with a clean, triumphant finish. It's safe to say that COVID-19 and shelter-in-place have not adversely affected any of Diablo Ballet's dancers. Quite possibly, they've grown stronger.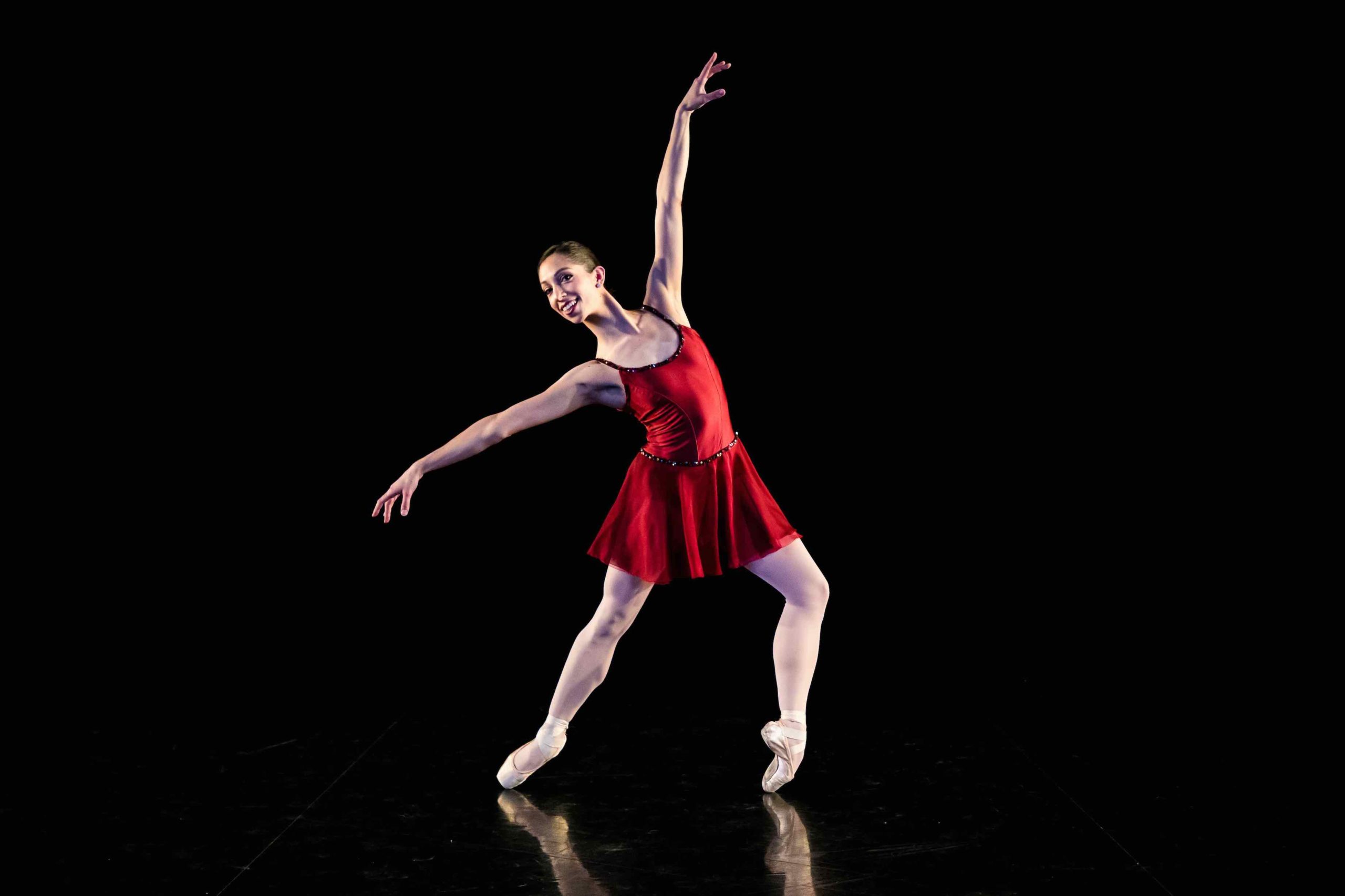 Penny Saunders' Berceuse featured dancers Jackie McConnell and Michael Wells in a thoughtful pas de deux. These two always dance so beautiful together, and the piece's best moments could be found when the two came together, intertwining and interacting. At other times, the choreography felt familiar, derivative, and lacked a real punch. Although that punch could be found in the music, which was gorgeous, transporting. I'd never heard of 19th century composer Benjamin Godard, nor his opera, Jocelyn, but the "Berceuse" movement of the opera is sublime, well worth a listen HERE (lovingly arranged and performed by cellist Soo Bae. Note: bring Kleenex). In fact, for those of you planning to watch this program (which I highly recommend), give Godard's "Berceuse" a listen beforehand, so as to more thoroughly enjoy Saunders' Berceuse.
A favorite for me in the program was the world premiere of "Two One Self," choreographed by Michael Wells and Derion Loman (who designed the costumes, as well, and a thumbs' up on their vivid yellow color). This one is more a short film than a recorded performance, and I think film is a brilliant medium for this piece's intensity. (Walter Yamazaki has created, directed and produced short films for Diablo Ballet, and I see his creative hand here.) The camera's eye caught everything so artfully. Pale, slender hands and yellow sleeves open the piece vividly. Apprentice Olivia Cole has a beautiful, arresting face that adds to the compelling nature of its first moments. She's joined by Felipe Leon, Raymond Tilton and Danielle Troyano, and there's a fifth entity, actually, that almost feels like a character: Cole's hand, that quivers and flits as if on its own. I'm not usually one for a prolonged silence opening a dance piece, but wow, this works. The music, when it arrives ("N X E T" Simon Greenberg, "Morning Call" Marie, "La Joya" Aukai) is all the more rich-sounding. Movements flowed into the next, employing arms, back arches, spins. Particularly affecting was the occasional embrace between Cole and Troyano, and a fresh take on partnering as the two entwined, lifted, and were lifted. I love the sweet spot the choreographers found between classical and contemporary. Later in the piece, the group's eye contact as they moved, sinuous, connected, was so mysteriously beautiful. It felt wonderfully original, which is no small feat in an era of COVID-inspired short ballets with people dancing "isolation" and "angst," finally coming together in a "we are not alone" hug. I'll be thinking about this ballet for a while. It's a gem.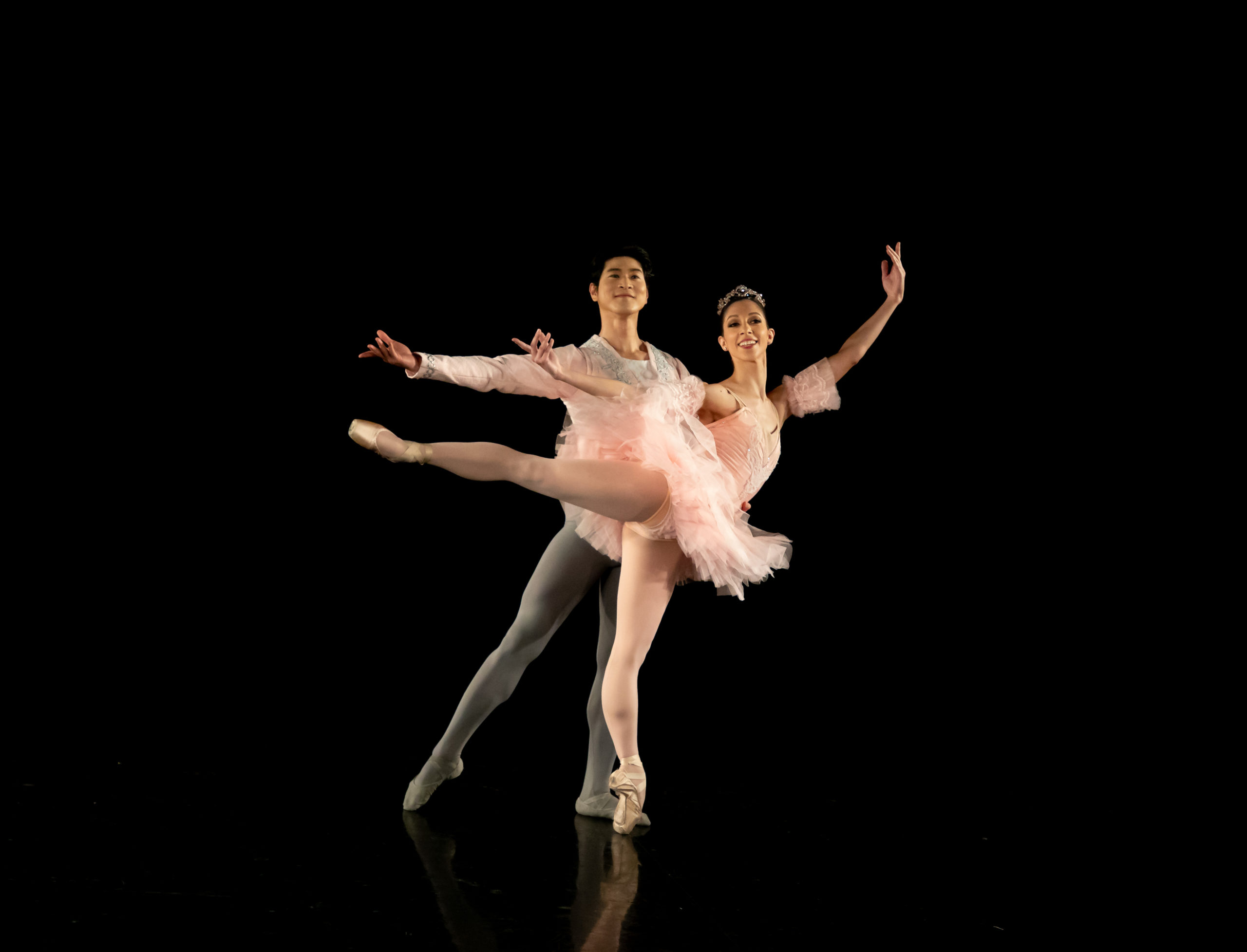 I am a sucker for quintessentially classical ballet, and its peak surely resides in Marius Petipa's The Sleeping Beauty, set to Tchaikovsky's equally superb score. Company régisseur Joanna Berman, in staging the Act III Wedding scene, kept the adagio of the Wedding pas de deux true to the original, and restaged the sections before and after for ensemble. Berman shares Balanchine's skill at quickly and efficiently moving around groups of dancers for maximum aesthetic impact. In the center adagio movement, the company's reigning classical ballerina, Amanda Farris, danced  with Donghoon Lee, delivering each movement with regal finesse. The iconic passage down the diagonal where Aurora, from an inside pirouette, is swept from her feet into a fish dive and a split second later, repositioned in an attitude devant, leaves no room for error or timing miscalculation. (Need we mention, too, how HARD this is to get right?) They nailed it, as well as the entire adagio. My only regret here was that their pas de deux couldn't continue on its usual trajectory of two solo variations and a coda, but, in a sixty-minute production on a boutique company, choices have to be made. The choices ultimately suited the program and its dancers, giving us a friendly, full-company ensemble vibe that delivered a very satisfying ending to the production.
Tickets for the second weekend of Diablo Ballet's "Balanchine and Beyond" are $35 for the entire household, and are sold through the Lesher Center for the Arts. Click here for the main ticketing page. Tickets can be purchased online (includes a $5 convenience fee) or over the phone (925) 943-1775 with no additional fees. Viewing starts at noon on Friday (Feb 26th) and you can watch as many times as you wish (I think I watched four times. Maybe five times for "Two One Self." Maybe six) between Friday afternoon and Sunday evening at 9:00pm.
PS: if you are reading this on Tues Feb 23rd or Wed Feb 24th, my newly released novel, Ballet Orphans, a prequel to the Ballet Theatre Chronicles, is FREE, these days only. Click HERE. Happy reading!