Join my Readers' Club to enjoy an exclusive excerpt (and new cover art!) from the forthcoming Book 4 of the Ballet Theatre Chronicles HERE! Or prefer a free e-copy of Book 1 of the Ballet Theatre Chronicles? Click HERE!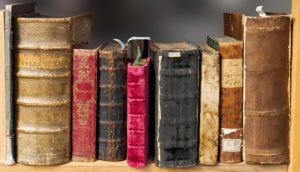 This year I celebrate 10 years of blogging as The Classical Girl. It also marks 21 years, almost to the day, that I started writing novels. Up to then I'd been mostly an essayist, reviewer and travel writer. I'd never been any good at short stories and poetry, so I figured it would forever be nonfiction, even though I've always loved reading novels. Then one day, while scratching out stories about my years in the Peace Corps—that were always curiously dull and clinical-sounding—a fictional character inserted himself into the equation and, holy cow, it became a night-and-day experience. Which is, literally, how I wrote: night and day, 12 weeks in a fever of productivity, a period that has never since repeated itself, and that's likely a good thing.
I didn't know the first thing about how to write novels, but I didn't let that stop me. I read how-to books, networked with other aspiring novelists, and attended writers' conferences, one in which the keynote speaker promised us a foolproof ten-step method to novel-writing success.
He was an older guy, bespectacled and rotund, a witty speaker who regaled us with writing-related anecdotes, both inspirational and cautionary. But it wasn't until he was wrapping up that someone called out, "Wait! What about the ten things?"
The speaker paused to consider this, rubbing his beard. "Oh, right. Here you go: read, read, read, suffer, suffer, suffer, write, write, write."
Amid our laughter, it was pointed out that he'd only given us nine things, to which the speaker added, "okay, and drink!"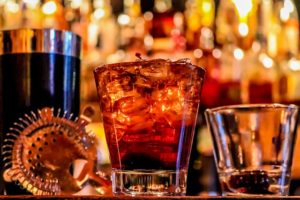 Surprisingly, or not, it's a tidy directive that works for anyone who wants to write. And if you're not interested in spending big chunks of time in one of those three thing (we'll ignore the 10th directive for the time being, as it's something most writers already have as part of their skill set), maybe rethink that idea of becoming a novelist.
Anyway, back to the point. In the past 21 years, I have written 10 novels, 300 essays, 100 reviews, a dozen short stories. Half a million viewers have visited The Classical Girl and have collectively read 1.2 million pages.
So. A lot of words, a lot of readers.
I have a Ballet Theatre Chronicles readership, and the platform that is The Classical Girl, but what I still lack, and need, according to writerly articles, is an author's mailing list. I've always told myself I didn't need an author newsletter or a mailing list, because I have my own subscribers here at The Classical Girl. Another author might shrug and say, "great, they're now part of my newer mailing list too." But I won't do that. This subscriber list is well-maintained and very precious to me. I want my subscribers here to stay happy with the choice they made, to only be notified when I publish a new post.
And a newsletter? No matter what the writing experts tell me here, I dunno. For one, I can't dredge up the energy to write an author's newsletter. I'd rather chew off my own arm than embark on a monthly (or even twice-monthly or—ick—weekly) newsy ramble that interests few people beyond a writer's most dedicated fans. Something big happens to me in my writing life, hey, I'll post it to the world as a Classical Girl blog.
Ah, but those earlier words, those "murdered darlings" that didn't make the final cut. Those 10 novels, 5 of which were never published. An almost-ready-to-be-published Book 4 of the Ballet Theatre Chronicles, which has a stand-alone chapter that would be perfect for a sneak peek. A brand new cover for aforementioned Book 4 that I can't wait to share with readers.
And so, my Readers' Club is born. Thanks to a site called Book Funnel, I can set up private links to anyone who joins my readers' club, for free excerpts, even a free e-copy of Book 1 of the Ballet Theatre Chronicles, to pump up readers for the February 2024 release of OTHER STAGES, the fourth and final book of the Ballet Theatre Chronicles.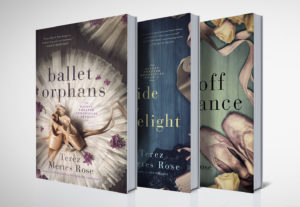 Here's how the club works: click on one of the two links below. It will take you to Book Funnel and the freebie's landing page, where you'll will be asked to share your name (it can be fake; no one besides me will see it) and a functioning email address. Doing so means you agree to be on my list. They will send you, via email, the link for the freebie.
And that's it. Book Funnel will never again contact you, and I will only contact you to let you know when my Readers' Club library has been updated. I'm thinking it will be a quarterly thing. And just so you know, these excerpts and books will adhere to the same professional, polished standards I uphold for my published novels and essays. The only difference will be this: the content (aside from the occasional already-published Ballet Theatre Chronicles book) will be exclusive to my Readers' Club. I am creating a novella out of one of my unpublished books that I'm very excited about, and it will ONLY be available through the club. I also plan to create a "Best of the Classical Girl" series, two-dozen of my favorite essays, polished up nice and available as an e-book. Volume 1 is being created as we speak. Again, this will only be available via the club.
So. Interested in a sneak preview of OTHER STAGES, Book 4 of the Ballet Theatre Chronicles? It will include a bonus: a cover reveal, months before the official cover reveal. (If you're a reader who's loved my other covers, you will LOVE this one.) Or perhaps a free e-copy of OFF BALANCE, Book 1 of the series? Click below!
OFF BALANCE (full book)
OTHER STAGES (cover reveal plus stand-alone excerpt)
Happy reading, and welcome to my Readers' Club!