Celebrating World Ballet Day all month long! Enjoy A Dancer's Guide to Africa for FREE by clicking HERE. Enjoy the first book of the Ballet Theatre Chronicles, Off Balance, for only 99 cents HERE. And check out your favorite ballet company's YouTube channel to find archived live-streamed class, rehearsals and interviews from the big day!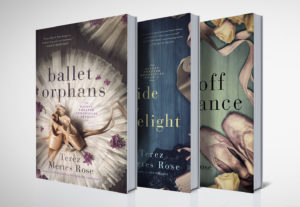 On Wednesday, November 1, 2023 (in *Australia), World Ballet Day returns, giving you an insider's view into dance companies around the world. For an entire day, check out morning company class and rehearsals, get a sneak peek of upcoming performances, and see ballet's biggest stars at work. (*The evening of Oct 31st, in North America.)
Not familiar with World Ballet Day? Check out my posts from past years HERE and HERE.
Credit for the World Ballet Day tradition goes to The Royal Ballet who, in 2012, live-streamed a nine-hour day of behind-the-scenes footage, which drew 200,000 viewers. Since then, the event has grown and grown. Now in its 10th year, it's a global celebration, co-organized by The Royal Ballet, The Australian Ballet and the San Francisco Ballet, that brings together dozens of the world's leading companies for a packed day of dance.
Looking for times? Scroll down to the bottom!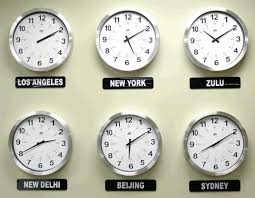 Here's a press release from the San Francisco Ballet:
SAN FRANCISCO, CA, October 5, 2023—San Francisco Ballet, The Royal Ballet, and The Australian Ballet celebrate a decade of #WorldBalletDay on Wednesday, November 1. They will be joined by over 60 companies from across the globe for a 24-hour celebration of ballet and dance.
#WorldBalletDay has become a much-anticipated annual celebration and showcases the best of global dance, presenting an opportunity for audiences to go behind the scenes of the world's top ballet companies. The 10-year anniversary program promises to be the biggest ever. #WorldBalletDay is streamed live across YouTube and Facebook, and over the course of the day, audiences can tune in to see classes, rehearsals, and exclusive footage offering glimpses of ballet's biggest stars and upcoming performers.
Tamara Rojo, Artistic Director of San Francisco Ballet, said:
"As the oldest professional ballet company in the United States, we're honored to partner with The Royal Ballet and The Australian Ballet in this global celebration and the tenth anniversary of World Ballet Day. We're delighted to be able to give viewers glimpses of the creative processes in real time, and honor ballet as a living art and universal language."
Kevin O'Hare, Director of The Royal Ballet, said:
"It's incredible to think that World Ballet Day is celebrating its 10th anniversary. We can't wait to reflect on the last decade in dance and look forward to its vibrant future with another fantastic international collaboration. We're delighted to be partnering with David at The Australian Ballet and Tamara at San Francisco Ballet, together with so many brilliant dancers in companies around the world coming on board to demonstrate the transformative power of dance. We hope all lovers of ballet will join us online."
David Hallberg, Artistic Director of The Australian Ballet said: 
"For ten years, World Ballet Day has provided the opportunity to see the beauty of the ballet, expressed through the intimate lens of a camera. It's a thrill to virtually open our doors once again to share the fantastic work and dedication of our dancers."
Following is the current line-up of participating companies, which is subject to change. Visit www.worldballetday.com to confirm any updates (although on 10/30 the link appears to be broken — click on the links for the three sponsoring companies as a backup). For a more detailed list that elaborates on what each company will do during their time slots, scroll down further.
PARTICIPATING COMPANIES 
Oceania and Asia
United Kingdom
Europe
Africa
Cape Town City Ballet
Joburg Ballet
The Americas
Here's that more detailed list I mentioned…  (And remember, scroll to the bottom for times)
Asia Pacific
United Kingdom
The Royal Ballet

5-hour live stream presented by Alexander Campbell and Kristen McNally
Company class
Rehearsals of upcoming productions
Europe
Africa
The Americas
San Francisco Ballet

Company classes – Center work with Artistic Director Tamara Rojo and Guest
Rehearsal selections from Mere Mortals (World Premiere '24)
Profile on Carmen (World Premiere '24)
Swan Lake rehearsal selections
Rehearsal selections from British Icons program from 24 Season
Acosta Danza

Contemporary dance workshop conducted by teacher Susana Pous

São Paulo Dance Company

Company class
Interview with Inês Bogéa, artistic director, and choreographer Goyo Montero, discussing Petruskha
Rehearsal of Petruskha
Rehearsal excerpt of Umbó
Now here are the times that — note! — are in North America's Eastern Time zone (daylight savings time)
Evening of October 31st
6:00 – 7:30 pm: Royal New Zealand Ballet (Facebook)
6:00 – 6:30 pm: Sydney Dance Company (Instagram)
7:30 – 10:30 pm: Australian Ballet
10:30 pm – 12:00 am: National Ballet of Japan
10:30 – 11:30 pm: Queensland Ballet
11:00 pm – 1:00 am: West Australian Ballet
Morning of November 1st
12:00 – 1:45 am: K-Ballet Tokyo
12:30 – 2:00 am: National Ballet of China
1:00 – 3:00 am: Singapore Ballet (Facebook)
4:00 – 4:45 am: Could Gate Dance Theatre of Taiwan
4:00 am: Ballet de Barcelona (Vimeo)
4:30 – 5:00 am: Norwegian National Ballet (website)
5:00 – 6:00 am: Estonian National Ballet
5:00 – 6:00 am: Korean National Ballet
5:00 – 5:45 am: Bangkok City Ballet
5:30 – 5:45 am: Finnish National Ballet
6:00 – 7:00 am: Paris Opera Ballet (Facebook)
6:00 – 7:00 am: Cape Town City Ballet
6:00 – 6:40 am: Sofia Ballet
6:00 – 6:30 am: Polish National Ballet
6:00 – 6:15 am: ISTD (Instagram)
6:30 – 6:45 am: Royal Swedish Ballet
7:00 am – 12:00 pm: Royal Ballet
7:00 – 9:30 am: Bavarian State Ballet
7:00 – 8:00 am: La Scala Ballet
7:00 – 7:30 am: Staatsballett Hannover
7:30 – 8:00 am: RAD
8:00 – 10:00 am: Joburg Ballet
8:00 – 10:00 am: Ballet Indonesia
8:00 – 9:30 am: Stuttgart Ballet
8:00 – 9:00 am: English National Ballet
8:00 – 9:00 am: Hong Kong Ballet (Facebook)
8:30 – 11:00 am: Les Ballets de Monte-Carlo
9:00 am – 1:30 pm: Orlando Ballet (Facebook)
9:00 – 10:30 am: BalletX (Facebook)
9:30 – 11:30 am: Philadelphia Ballet (Instagram)
9:30 – 11:00 am: Washington Ballet (Instagram)
9:30 – 10:00 am: Northern Ballet
9:45 am – 2:45 pm: Texas Ballet Theater
10:00 am – 5:00 pm: Ballet Arkansas
10:00 – 11:30 am: Miami City Ballet (Instagram)
10:00 – 10:45 am: Vienna State Ballet
10:00 – 10:15 am: Alonzo King Lines Ballet
10:00 – 10:15 am: Ballet West
10:30 am – 12:30 pm: Boston Ballet
11:00 am – 12:00 pm: Dutch National Ballet
11:00 am – 12:00 pm: Istanbul State Ballet (Instagram)
11:00 – 11:15 am: Royal Danish Ballet (Facebook)
11:30 am – 12:30 pm: New Adventures
Afternoon of November 1st
12:00 – 1:15 pm: Staatsballett Berlin
12:00 – 1:00 pm: Ballet Nacional de Cuba
1:00 – 2:30 pm: Birmingham Royal Ballet (Facebook)
1:00 – 2:30 pm: Smuin Contemporary Ballet
1:00 – 1:15 pm: National Ballet of Canada (Facebook)
1:45 – 2:00 pm: Ballet BC (Instagram)
2:00 – 3:45 pm: Hungarian National Ballet
2:00 – 3:00 pm: Ballet Concierto de Puerto Rico
2:30 – 5:30 pm: San Francisco Ballet
3:00 – 5:15 pm: American Ballet Theatre
3:00 – 3:30 pm: Les Grands Ballets Canadiens (Facebook)
3:30 – 6:30 pm: Acosta Danza (Facebook)
5:00 – 5:30 pm: Houston Ballet
5:30 – 7:00 pm: Kansas City Ballet
6:00 – 8:00 pm: São Paulo Dance Company
6:00 – 6:30 pm: Ailey II