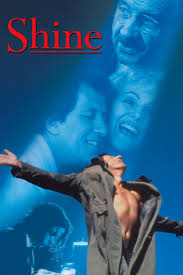 It's impossible to watch a live performance of Rachmaninov's Piano Concerto No. 3 without thinking about the 1996 Australian movie, Shine. A few Sundays ago I attended the San Francisco Symphony and took in Garrick Ohlsson's excellent performance of the concerto. Movie reference aside, I love this piece of music. I love all the Rachmaninov piano concertos. They are all sweeping, cinematic, heart-on-sleeve, emotion-packed compositions, yet intelligent, highly detailed, intensely memorable. The San Francisco Symphony last presented the Rach 3 (its nickname in music-speak) in 2012, featuring pianist Yuja Wang. It was a different experience from this year and Ohlsson, who is older, a longtime veteran of the concertizing circuit and better known for his mastery of Chopin. His clean, lyrical performance was restrained to the point of maybe being a teeny bit underwhelming. Or maybe that's what happens when you're compared to the propulsive exuberance Yuja Wang brings to her playing. She's a firecracker, who throws her whole being into the performance. (https://www.theclassicalgirl.com/pianist-yuja-wangs-short-dresses-big-talent/)
But back to my point. I simply can't watch a performance of the Rach 3 without remembering Shine. Did you see it? Here's a tickler:
Shine, directed by Scott Hicks, was inspired by the story of Australian David Helfgott (and please note, it was merely inspired and thus had plenty of wiggle room for interpretation and artistically softening of hard fact). The story in a nutshell: the young David's prodigious talent on the piano makes his Holocaust survivor father enormously proud until the next step in David's instruction means leaving the family and Australia. His too-controlling, authoritarian father, forever traumatized by family loss in the camps, says "never," and from there on out, it's a struggle between music and family for David, with hard choices the whole way. Forced to turn down an invitation by Isaac Stern to study in the U.S. as a teen, David ultimately ignores his father's dictate when he's invited, a few years later, to study at London's Royal College of Music. There, he trains among the masters, and works obsessively at his entry for the school's prestigious concerto competition. He's chosen the Rach 3, one of the most difficult piano concerto in the repertoire, the one his father insisted he wanted his son learning at a too-young age. Way too much for a young student. And, well, you can see the conflict building, right? Not to mention that the young David is already starting to show troubling signs of schizoaffective disorder, on top of the trauma of defying his father to leave the family and live alone, halfway across the world, utterly sucked up in the world of music and the über-challenging Rach 3.
What a film.
Since the release of the film, however, which won dozens of awards, including the Oscar for Best Actor for Geoffrey Rush, there's been contention. Members of the real Helfgott family have disputed the claim that Dad was the too-controlling, abusive father he was depicted as in the movie. Further, in real life, apparently David's time in and out of mental institutions was interspersed with plenty of positive: lots of family support, a first marriage, plenty of local performances. But, hey. There's that "room for interpretation" I was talking about. The movie sort of fast-forwarded through those twenty years in question, instead depicting only scenes of therapy inside the institutions, which was director Scott Hicks' choice. If you're curious about the "real" version of the story, check out sister Margaret Helfgott's memoir, Out of Tune: David Helfgott and the myth of Shine. And note that there are disputes to her claims as well, particularly, as you might imagine, among Scott Hicks' team, who claim to have interviewed scores of people who knew David and the Helfgotts throughout that time period.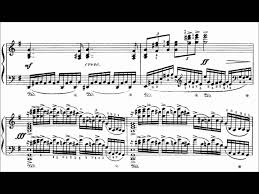 There's another point of contention as well. The truth is, Helfgott, who resumed concertizing after the movie, to sellout houses, is not a technical master. He drops notes. He personalizes the music beyond what Rachmaninov intended. This, of course, infuriates musicologists, pianists and classical music purists. Or, perhaps, what infuriates them is when audience members rave afterward about Helfgott's genius, his mastery. It should be made clear: Helfgott delivers a powerful performance in part because his life, this return from the almost-dead, artistically speaking, is such an empowering story. But looking at the music, Yuja Wang, Garrick Ohlsson, Martha Argerich—these are masters (among many others) of the Rach 3. In the classical music world, these are the horses you'd bet on for the best rendition of the Rach 3. But audiences have gone crazy over Helfgott's performances and interpretation. Millions, millions own a copy of Helfgott playing the Rach 3 (including myself—and it's not nearly as flawed as the outraged musicologists would have you think, certainly not to the average ear). I will argue that it's better for those millions of people to have a single classical music CD in their music libraries, even if it's a sloppy performance, even if Helfgott is not a genius, a master, a top-notch technician. The thing is, the performance of it stirs them. Makes them think of Shine and its theme, this triumph over terrible, terrible challenges, both internal and external. It's an intelligent, feel-good thing, and it's accompanied by great classical music, and the mainstream is embracing it all.
I love stories like this.
Give the Rach 3 a listen. Virtuoso pianist Martha Argerich gives a gorgeous, nuanced performance that seemed to find that happy medium ground between Garrick Ohlsson's restraint and Yuja Wang's fire.
In the end, it's best to treat the subjects—the music, the movie and David Helfgott's real experience—separately. But what a piece of music. And what a movie. Do yourself a favor and go indulge in both. And join me in offering a heartfelt "bravo!" to Sergei Rachmaninoff, the composer and concert pianist who gave us this memorable work of art.