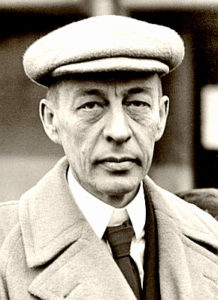 Sergei Rachmaninov's Piano Concerto No. 2, Op 18 is the kind of music that grips you by the collar and draws you into its world instantly, with its rich orchestral textures and dramatic fervor. I've loved it for years. Decades. Last weekend I attended the San Francisco Ballet's Program 1, and was dazzled by the program's second ballet, Jiri Bubeníček's "Fragile Vessels," set to—you guessed it—Rachmaninov's Piano Concerto No. 2.
Thoughts vary about Rachmaninov's Late Romantic music, produced during an era that had begun testing its boundaries (think Mahler) or breaking them entirely (think Schoenberg and his atonality, his twelve-tone technique). Rachmaninov wanted nothing to do with that. He saw himself as "the last of the Romantics" who reflected the philosophy of Old Russia "with its overtones of suffering and unrest, its pastoral but tragic beauty, its ancient and enduring glory." Many classical music purists today consider Rachmaninov's music to be excessively sentimental, admittedly lush but too similar-sounding once you've heard one concerto. The tremendous popularity of his Piano Concerto No. 2, in fact, seems to argue their case that it's, perhaps, a bit lowbrow for classical tastes.
Is Rachmaninov's Piano Concerto No. 2 lowbrow? Certainly it's extremely accessible to non-classical music lovers. It's appeared in pop culture through movies, plays and songs throughout the 20th century. I myself was only nineteen when I fell wildly in love with it. The music so aptly described all those larger-than-life feelings and emotions exploding within me. I ate it up, right alongside Rimsky-Korsakov's Scheherazade and Dvorák's New World Symphony. In an era of LP and cassette tape music, those were three of the dozen cassette recordings I listened to incessantly. The latter two, I can't bear to listen to anymore; they are now definitely "pop classical" to me, which nonetheless constantly fills the concert halls. But Rachmaninov's Piano Concerto No. 2 is different. Thirty-five years after I first heard it, I'm fascinated by its complexity and colors, its harmonic richness, its passion coupled with aching nostalgia.
I did a little digging around to find out more about Rachmaninov (and BTW, his name can be spelled with a "v" at the end or an "ff" – both are an acceptable translation from Cyrillic) before I set off to write this blog. Otherwise, how to explain why I liked this concerto so much? Did I even know why? Music with this kind of emotional depth tends to have a story behind it.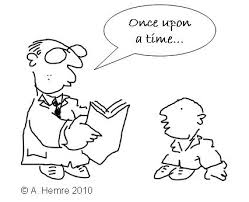 Rachmaninov (1873 – 1943), I learned, had been born into a noble family in Russia which owned numerous estates. While both parents enjoyed the piano, they didn't see that as a potential career for the six-year-old Sergei who was already showing extraordinary aptitude for the instrument. (Ironically, they deemed it too lowbrow.) But the family had other problems. Dad enjoyed the high life, improvidently so, and the family fortune was slowly whittled away to one last estate, Oneg, in northwestern Russia, where Sergei spent his earliest years. Soon that, too, had to be sold to cover debts, and in 1882 the family moved into an apartment in St. Petersburg. Sergei was admitted to the St. Petersburg Conservatory, but it was a poor fit and he was not an easy, compliant student. Nor a good one, as family troubles continued. In 1883 his sister died of diphtheria. In 1884, his parents separated. The next year, on the advice of a musician cousin, his mother shipped Sergei off to the Moscow Conservatory, to a regimented household where he continued his studies. There, he lived a strict life with Nikolai Zverev, his teacher, and two other students, which, in the end, served him well. It had perks, too; during this time he met and interacted with musicians, artists, and notably, Tchaikovsky, who became a mentor of sorts and helped get him into an advanced counterpoint class. Buoyed by his success in the ensuing years, and his interest in compositions, Sergei told Zverev he wished to pursue composition, and could he please have more private space in the house?
Zverev, who only saw the young Sergei as a pianist—although a prodigiously good one—told him something like, "Don't be a fool. You're a pianist, not a composer. Know your place. And get back into that room with the two other boys." Unfortunately, this spelled the end of their relationship. Sergei moved out and into the home of a nearby relative, and continued on with his studies. (Zverev would not speak to him for the next three years.) He continued to excel, finishing his studies early, composing and performing his First Piano Concerto. For his final examinations, he won the Conservatory's ultra-prestigious Gold Medal for his composition of a one-act opera, "Aleko." Even old Zverev became tearfully proud of him, all ill feelings forgotten.
Here's the thing. Young success, extraordinary success, is a mixed blessing. Rachmaninov was flying high, beloved for not just his composition talents, his virtuoso playing, but now, it turned out, he was a great conductor. How great was that?! There was no place for him to go, but up, up, up! 
So, post-graduation, he proceeded forward, writing small pieces that people loved (they were crazy about his Prelude in C-sharp minor, written when he was nineteen; it drew international acclaim), concertizing in ways people loved (everywhere, audiences begged for an encore of the Prelude in C-sharp minor – it got kind of annoying). He set his sights on bigger things, and devoted considerable time to composing his Symphony No. 1 in D-minor. This, then, he decided, would be his grand entrance into The Really Big League, right up there with Tchaikovsky and Rimsky-Korsakov. He was ready.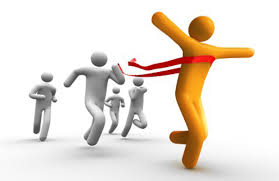 Well, I think you can guess what happened. The premiere of his Symphony No. 1 in D-minor was a total disaster. Not just the music was at fault; an incompetent (and possibly drunk) Glazunov took the podium as conductor and did a wretched job leading the under-rehearsed orchestra. Further, Glazunov had made his own cuts in the score, and several changes in the orchestration, none of which made sense musically. Rachmaninov, sitting in the audience, helpless, was in agony. He couldn't even listen to it; he fled the concert hall.
The press had a field day. César Cui, noted music critic, wrote, "If there were a conservatory in Hell and if one of its talented students were to compose a symphony based on the story of the Ten Plagues of Egypt, and if he were to compose a symphony like Mr. Rachmaninoff's, then he would have fulfilled his task brilliantly and would delight the inhabitants of Hell. To us this music leaves an evil impression with its broken rhythms, obscurity and vagueness of form, meaningless repetition of the same short tricks, the nasal sound of the orchestra, the strained crash of the brass, and above all its sickly perverse harmonization and quasi-melodic outlines, the complete absence of simplicity and naturalness, the complete absence of themes."
The poor reception, and Rachmaninov's own destroyed faith in his abilities, sent him into a deep depression, a dark, creative-less funk. Perhaps, he mused bitterly, composing wasn't meant for him, after all. And so, for three years, he wrote nothing, composed nothing. He continued to receive invitations to perform as a pianist—because, remember, he was an extraordinary soloist. His strengths and good reputation as a conductor also earned him work, which helped him get by. But only when, with encouragement from family, he sought out the services of psychologist Dr. Nikolai Dahl, who used hypnotherapy in his practice, did he climb out of that dark place. And it was in this reborn creative space that he composed his Piano Concerto No. 2 (which he dedicated to Dahl). Its premiere, on Nov 9, 1901, was a hit.
And how.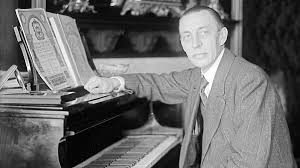 So. To those who claim Rachmaninov is overly sentimental, too dramatic, even lowbrow? Oh, dear reader, I will have to differ. This composition came from a place of incredible substance. No wonder I hear passion, despair, hope rising, triumphant vindication in the music. No wonder I've never tired of hearing this wonderful piece of music, in thirty-five years.
Give it a listen. Made even better by the performance of my favorite pianist, Yuja Wang. She and her performances are mesmerizing in so many ways. (Yuri Temirkanov conducting the Verbier Festival Orchestra, July 2011)

And if you're STILL thinking Rachmaninov's music all sounds too familiar, a one-trick-pony kind of composer, listen to "The Isle of the Dead." Amazing. https://youtu.be/dbbtmskCRUY
And his "Symphonic Dances." Op. 45. Gasp! Where has this been all my life? How did this gem escape me? https://youtu.be/otJmf3pyb1E
And you're still not tired of clicking on links and hearing about Rachmaninov's music, you can read my blog, "Madness, SHINE and the Rach 3" HERE.