Looking for The Classical Girl's review of Program B? Here you go! www.bachtrack.com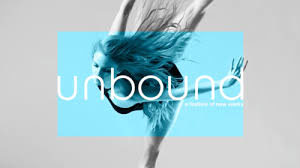 Prepare yourself, dance world. San Francisco Ballet's Unbound, a festival featuring twelve new works, is about to land in San Francisco. And it's going to be big. An unprecedented, mind-expanding, creatively explosive extravaganza that includes the following:
Twelve internationally acclaimed choreographers
Four programs running through seventeen days
Twelve world premieres
Glorious, fresh, neoclassical ballet
Boldly inventive experimental ballet
Music that runs the gamut from classical to electronica
An affiliated symposium open to the public
Choreographer interviews and rehearsals archived to watch at your convenience
Curious about programs, dates, a sneak peek? You came to the right place! First the sneak peek…

Now onto the programs…
Program A
Sculpted space. Digital dependency. Classicism in sneakers. Three unique voices offer three distinct takes on where ballet's headed. 
THE COLLECTIVE AGREEMENT – Choreographer: Alonzo King; Composer: Jason Moran
BOUND TO© – Choreographer: Christopher Wheeldon; Composer: Keaton Henson
HURRY UP, WE'RE DREAMING Choreographer: Justin Peck; Composers: Anthony Gonzalez, Yann Gonzalez, Bradley Laner, and Justin Meldal-Johnsen
Dates: Fri Apr 20, 8pm; Sun Apr 22, 2pm; Sat Apr 28, 8pm; Thu May 3, 7:30pm; Sun May 6, 2pm
Program B
Groupthink. Tragic passion. Opposing energy. Three innovative thinkers examine the ties that bind and the differences that distinguish.

OTHERNESS – Choreographer: Myles Thatcher; Composer: John Adams
SNOWBLIND – Choreographer: Cathy Marston; Composers: Amy Beach, Philip Feeney, Arthur Foote, and Arvo Pärt. Music Arranger: Philip Feeney
ANIMA ANIMUS – Choreographer: David Dawson; Composer: Ezio Bosso
Dates: Sat, Apr 21, 8pm; Wed, Apr 25, 7:30pm; Sun, Apr 29, 2pm; Fri, May 4, 8pm
Program C
The ephemeral in the eternal. Family heritage. Savage beauty. Three artists move forward while drawing from the past.
BESPOKE – Choreographer: Stanton Welch; Composer: Johann Sebastian Bach
YOUR FLESH SHALL BE A GREAT POEM – Choreographer: Trey McIntyre; Composer: Chris Garneau
GUERNICA – Choreographer: Annabelle Lopez Ochoa; Composers: Joe Andrews, Michel Banabila, Tom Halstead, and Charles Valentin-Alkan
Dates: Tue, Apr 24, 7:30pm; Fri, Apr 27, 8pm; Wed, May 2, 7:30pm; Sat, May 5, 2pm
Program D
The space between life and death. Passionate connectivity. The music of Björk. Three dancemakers evoke the spiritual connections that span life and death, the beauty and pain in relationships, and a surrealist dream ballet. 
THE INFINITE OCEAN – Choreographer: Edwaard Liang; Composer: Oliver Davis
LET'S BEGIN AT THE END – Choreographer: Dwight Rhoden; Composers: Johann Sebastian Bach, Philip Glass, and Michael Nyman
BJÖRK BALLET – Choreographer: Arthur Pita; Composers: Björk Gudmundsdottir and Sjón
Dates: Thu, Apr 26, 7:30pm; Sat, Apr 28, 2pm; Tue, May 1, 7:30pm; Sat, May 5, 8pm
Boundless: A Symposium on Ballet's Future
Bringing together noted artists, scholars, and critics, this event provides an opportunity for discussion, debate, and collaboration about ballet in the 21st century.

Dates: April 27-29th. Details and times can be found HERE.
Unbound Live Highlights
Clips from past live stream productions that give you a behind-the-scenes look at the Unbound ballets being rehearsed, featuring interviews and excerpts of choreography.
Dates: Anytime, right HERE
Now. Ready to see some gorgeous dance films? Each one was inspired by a new work from Unbound. All are original short films that bear the name of their world premiere ballet.
Cathy Marston's Snowblind

Snowblind "was inspired by Edith Wharton's novella 'Ethan Frome.'" Director: Mark Kohr; Choreographer: Cathy Marston; Producer: Jesus Peña; Music: 2 Piano Pieces, Op. 62, No. 2 Exaltation by Arthur Foote, Arranged by Philip Feeney; Director of Photography: Steve Condotti; Editor: Mark Kohr; Dancers: Mathilde Froustey, Sarah Van Patten, Ulrik Birkkjaer
Dwight Rhoden's LET'S BEGIN AT THE END

LET'S BEGIN AT THE END  Director: Matthew Mckee; Choreographer: Dwight Rhoden; Producers: Christine Busby & Steve Condotti; Music: Michael Nyman; Director of Photography: Joe Lindsay; Editor: Matthew Mckee; Dancers: Frances Chung, Sasha De Sola, Jennifer Stahl, Ulrik Birkkjaer, Benjamin Freemantle, Angelo Greco, Esteban Hernandez
Alonzo King's The Collective Agreement

The Collective Agreement Director: Kate Duhamel; Producer: Jesus Peña; Choreographer: Alonzo King; Music: "The Collective Agreement," written, published, and performed by Jason Moran; Director of Photography: Jesse Eisenhardt; Editor: Kate Duhamel; Visual Effects Artist: Brandon McFarland; Dancers: Sofiane Sylve, Tiit Helimets, Max Cauthorn, Jahna Frantziskonis, James Sofranko, Anna Sophia Scheller, Solomon Golding
Annabelle Lopez Ochoa's Guernica

Guernica "found inspiration in the art of Picasso." Director: Kate Duhamel; Choreographer: Annabelle Lopez Ochoa; Music: "Jump Cuts" written, published, and performed by Michel Banabila; Director of Photography: Heath Orchard; Editor: Kate Duhamel; Visual Effects Artist: Brandon McFarland; Dancers: Dores Andre, Solomon Golding, Julia Rowe, Myles Thatcher
Tickets are going fast for this amazing event, so don't wait too long! To check dates, pricing and availability online, go HERE. (Choose the program and dates you're considering, and click on "tickets" in lower right hand of screen.) Otherwise you can call the San Francisco Ballet ticket office at (415) 865 2000, Monday through Friday, between 10 am and 4 pm, Pacific Time. (On performance nights, the phone lines will remain open until showtime.)
Hope to see you there!